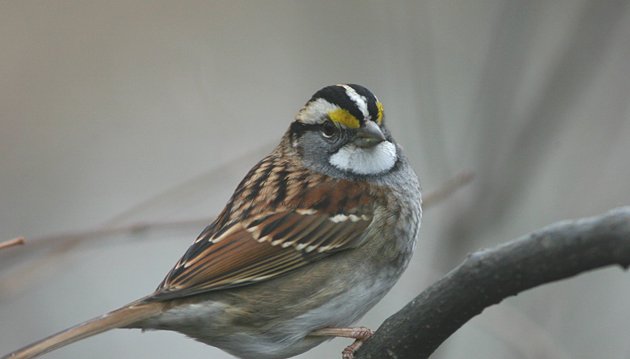 I made some uncharitable and in some ways inaccurate comments about the month of February last week which were starkly contradicted by some excellent birding reported in different parts of the world. However, I don't take any of it back. In any case, we won't have February to kick around any more once this week moves us into March.
During my time in NYC, I had the opportunity to enjoy White-throated Sparrows, which are much more common downstate than in my part of upstate, at the Greenburgh Nature Center.  Corey hooked a whopper of a Best Bird of the Weekend, landing Gyrfalcon at Gilgo Beach on Long Island! That is a big deal bird.
How about you? What was your best bird of the weekend? Tell us in the comments section about the rarest, loveliest, or most fascinating bird you observed. If you've blogged about your weekend experience, you should include a link in your comment.