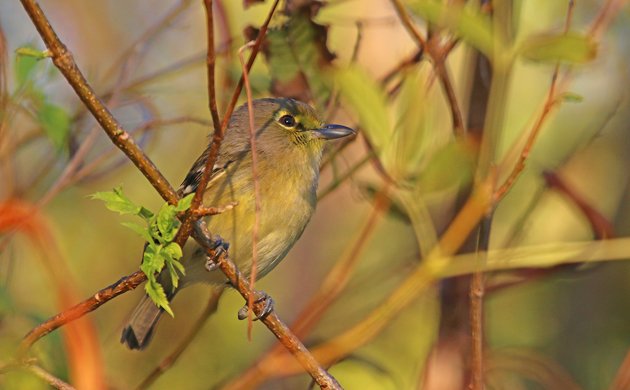 Another weekend, another opportunity to advance your causes, goals, and bird lists. How did that work out for you this weekend?
With winter on the wane, my chance to visit with our local Short-eared Owls seemed to be slipping away, so I rectified that with a quick sundown sojourn. Corey spent Saturday journeying back to New York from the Bahamas and most of Sunday recovering. Fortunately, before he left he saw some great birds on Friday. Of them, his third Thick-billed Vireo of the trip (and ever!) was a very nice bird to see in the late afternoon noon and it took the honors as Corey's Best Bird of the Weekend.
How about you? What was your best bird of the weekend? Tell us in the comments section about the rarest, loveliest, or most fascinating bird you observed. If you've blogged about your weekend experience, you should include a link in your comment.