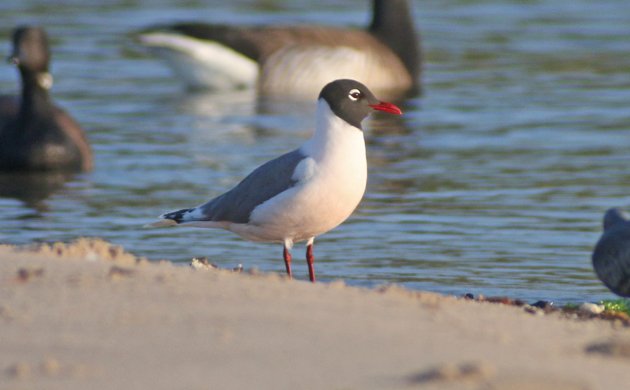 Now that the last weekend of what is often considered the best birding month of the year has passed, take stock of how you spent your time. Did you see everything you wanted to?
Honestly, I didn't, at least not this weekend when our temperature plummeted 40 degrees. Fortunately, I got brilliant views of a big, beautiful Belted Kingsfisher on Keuka Lake. Corey's Best Bird of the Weekend was found in the little time he wasn't working this weekend, when he finally had the chance to make it to Plumb Beach, Brooklyn, and see the Franklin's Gull that has been around for nearly a week. A lifer and a fine-looking bird to boot – Corey's pretty happy.
How about you? What was your best bird of the weekend? Tell us in the comments section about the rarest, loveliest, or most fascinating bird you observed. If you've blogged about your weekend experience, you should include a link in your comment.