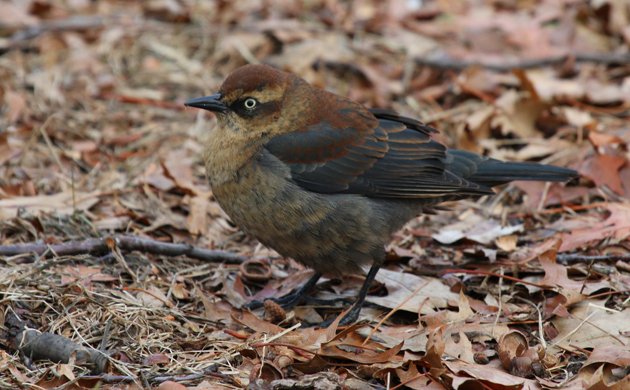 Less than two weeks into the new year and I'm already used to writing 2014 instead of 2013. That must be a new record!
This weekend, I took time to appreciate the sight of ten American Robins congregating in a leafless tree.  The use of the robin as a symbol for spring seems inapt considering how beautiful those rust red breasts appear in the gray of winter. Corey's Best Bird of the Weekend came down to a choice between either his first Eastern Meadowlark of the year of his first Rusty Blackbird of the year. He chose the latter mainly because he got a much better picture of it!
How about you? What was your best bird of the weekend? Tell us in the comments section about the rarest, loveliest, or most fascinating bird you observed. If you've blogged about your weekend experience, you should include a link in your comment.