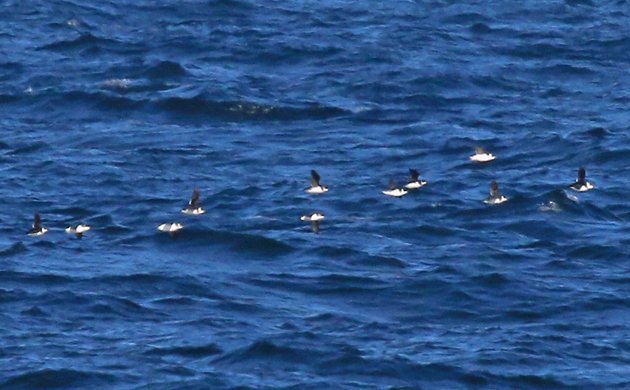 The month of January has so much to offer, from tropical migrants in the equatorial zones to visitors from the poles in our more temperate climes. If you didn't get to explore this weekend, start planning for the next.
Between work and NFL playoffs, I didn't get out much. Fortunately, I had multitudinous murders of American Crows to appreciate; Rochester is reputed to have more crows than people. A pelagic trip yesterday put Corey in a quandary over what to choose as his Best Bird of the Weekend. Should he pick an alcid? One of the awesome gull species the folks on the boat spotted? Northern Gannets? In the end he chose Dovekies, of which there were many, though Carrie, who was also on the boat, would probably prefer they be called Little Auks. What's not to like about a tiny alcid? Even better was that these were the first Corey had seen since 2012.
How about you? What was your best bird of the weekend? Tell us in the comments section about the rarest, loveliest, or most fascinating bird you observed. If you've blogged about your weekend experience, you should include a link in your comment.