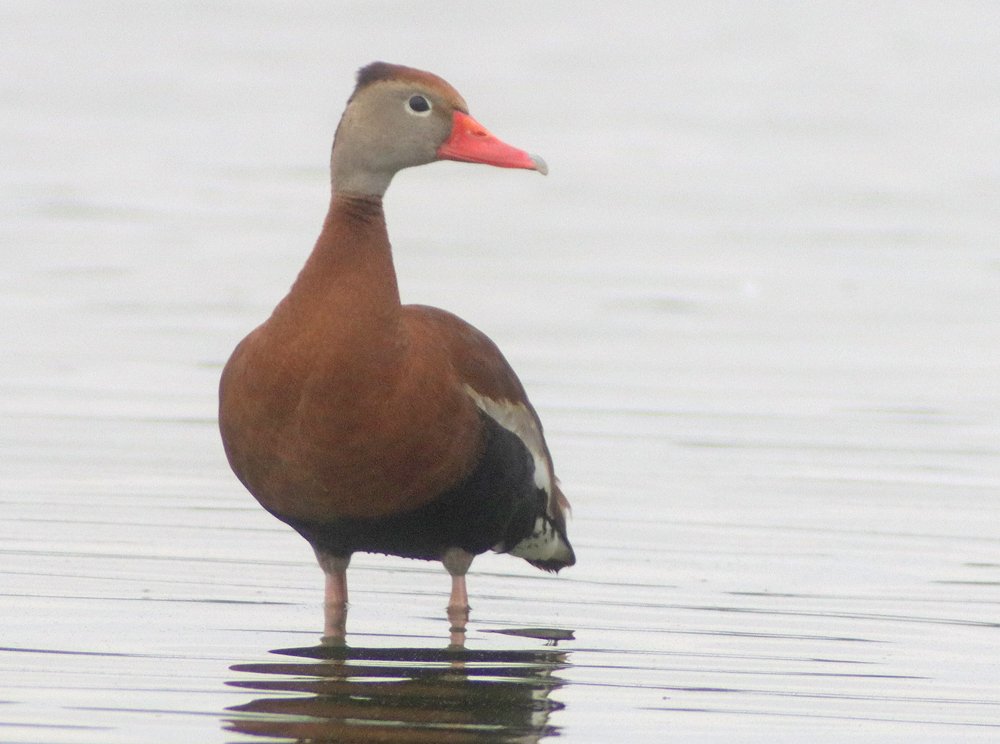 Another weekend brings another example of the climate volatility induced by global warming. We just endured the warmest June on record, which may well turn out to be the coolest June we'll see in a long time. As grumpy as these daily 30-degree temperature swings are making me, you have to wonder how the birds are reacting.
My family's walk through Rochester's historic Mt. Hope Cemetery was much improved by a number of Chipping Sparrows and a single errant baby Snapping Turtle. Corey had a pretty amazing weekend, birding-wise, with a host of highlights including Sora, Hudsonian Godwit, Wilson's Storm-Petrel, and more. But everything else paled in comparison to his first Black-bellied Whistling-Duck in Queens since 2010. Such a great bird for the northeastern United States was easily his Best Bird of the Weekend!
How about you? What was your best bird of the weekend? Tell us in the comments section about the rarest, loveliest, or most fascinating bird you observed. If you've blogged about your weekend experience, you should include a link in your comment.