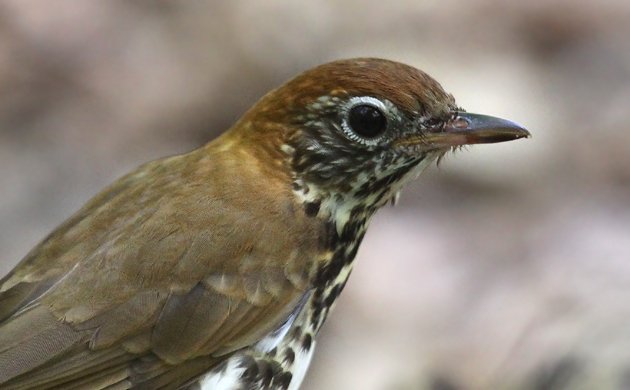 How was your weekend? Did you see awesome birds? Take good care of the mothers in your life? Most important, did you love our Pink Bird Weekend? What was your favorite part?
Birds were certainly on the move around here despite frigid temps. I got into a great little wave of migrants on Saturday morning, coming away with blistering views of Blackburnian Warbler, one of my all time favorite warblers. Corey had lots of birds to choose from as his Best Bird of the Weekend but he couldn't resist the siren song of the Wood Thrush, which were moving through in numbers this weekend.
How about you? What was your best bird of the weekend? Tell us in the comments section about the rarest, loveliest, or most fascinating bird you observed. If you've blogged about your weekend experience, you should include a link in your comment.