With October in full-flower, you should begin bracing yourself for winter (or summer) birding. Soon enough, migration will tail off and you'll be left with your seasonal residents. For now, though, surprises still abound. Seen any? Step right up and share your best bird of the weekend.
A full day of golfing got me lots of fine fall birds, but I was most impressed by a flock of literally unflappable Canada Geese hunkered down in one of the fairways; these birds ignored drives that would surely have ended them had the balls been any lower. Corey's best bird was a Vesper Sparrow at Kissena Corridor Park on Saturday morning.  Year bird!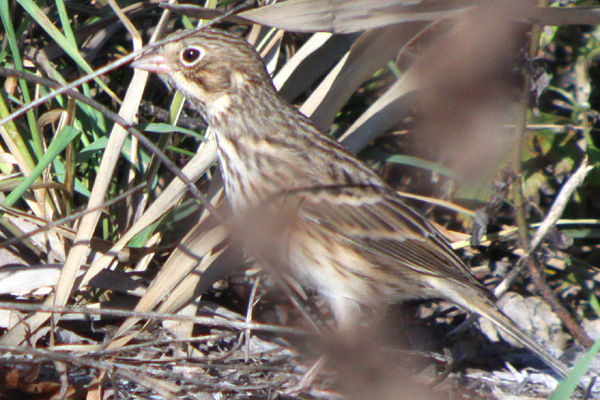 What was your best bird of the weekend? Tell us in the comments section about the rarest, loveliest, or most fascinating bird you observed.  If you've blogged about your weekend experience, you should include a link in your comment.