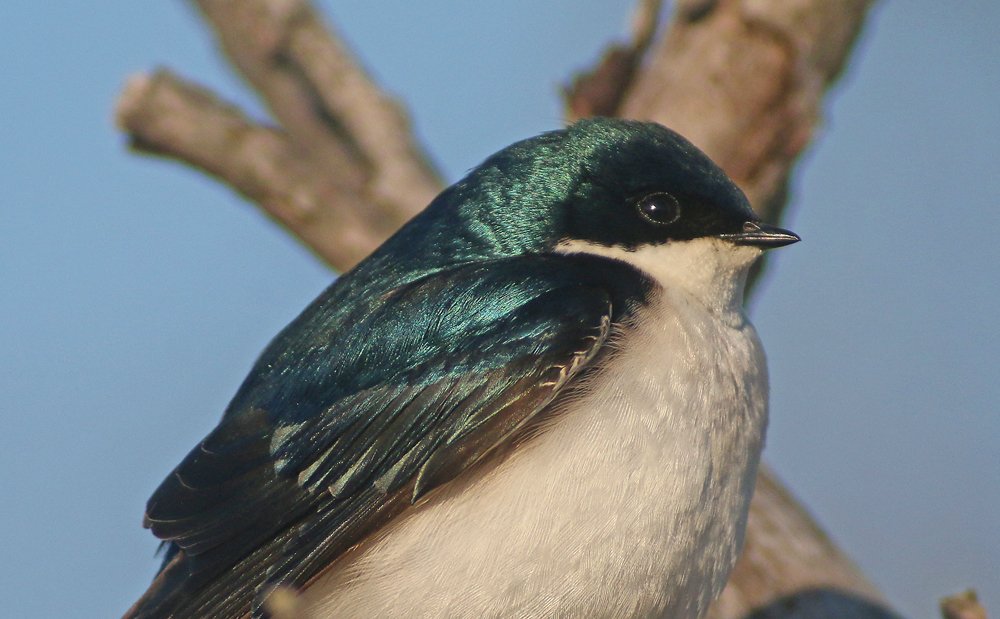 These seasons of transition make for exciting birding. Best of all, your birds next weekend may be even better than what this weekend offered.
I was privileged to help my mother-in-law see her first Common Loon in its summer finery, but for me, the highlight amidst the myriad ducks and grebes was a new regiment of Ruddy Ducks in the waterfowl mix at Conesus Lake. Corey could have chosen any of several new birds for the year for him in New York for his Best Bird of the Weekend this weekend. But somehow Little Blue Herons, Brown Thrasher, and Forster's Terns just didn't do it. Instead, like every spring, Corey was charmed by the Tree Swallows defending their nest boxes at Jamaica Bay Wildlife Refuge when he visited there Sunday morning.
How about you? What was your best bird of the weekend? Tell us in the comments section about the rarest, loveliest, or most fascinating bird you observed. If you've blogged about your weekend experience, you should include a link in your comment.