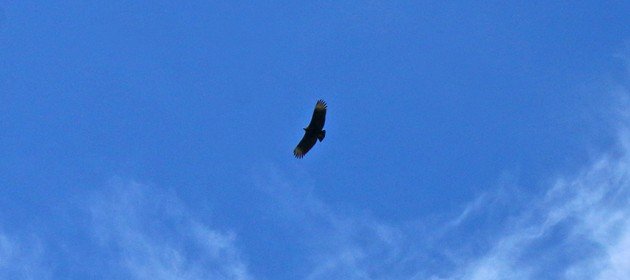 For some of us, the weekend still rolls on. But come Monday morning, we need to consider the spoils of a well-spent weekend. Birds count.
I was very happy to see Black Vultures circling in Pennsylvania's Lehigh Valley, since vultures don't hang around western New York during the winter months. Corey's Best Bird of the Weekend were the dozens of Common Loons he saw off shore of Breezy Point in Queens. Not rare but nice to see in numbers!
How about you? What was your best bird of the weekend? Tell us in the comments section about the rarest, loveliest, or most fascinating bird you observed. If you've blogged about your weekend experience, you should include a link in your comment.