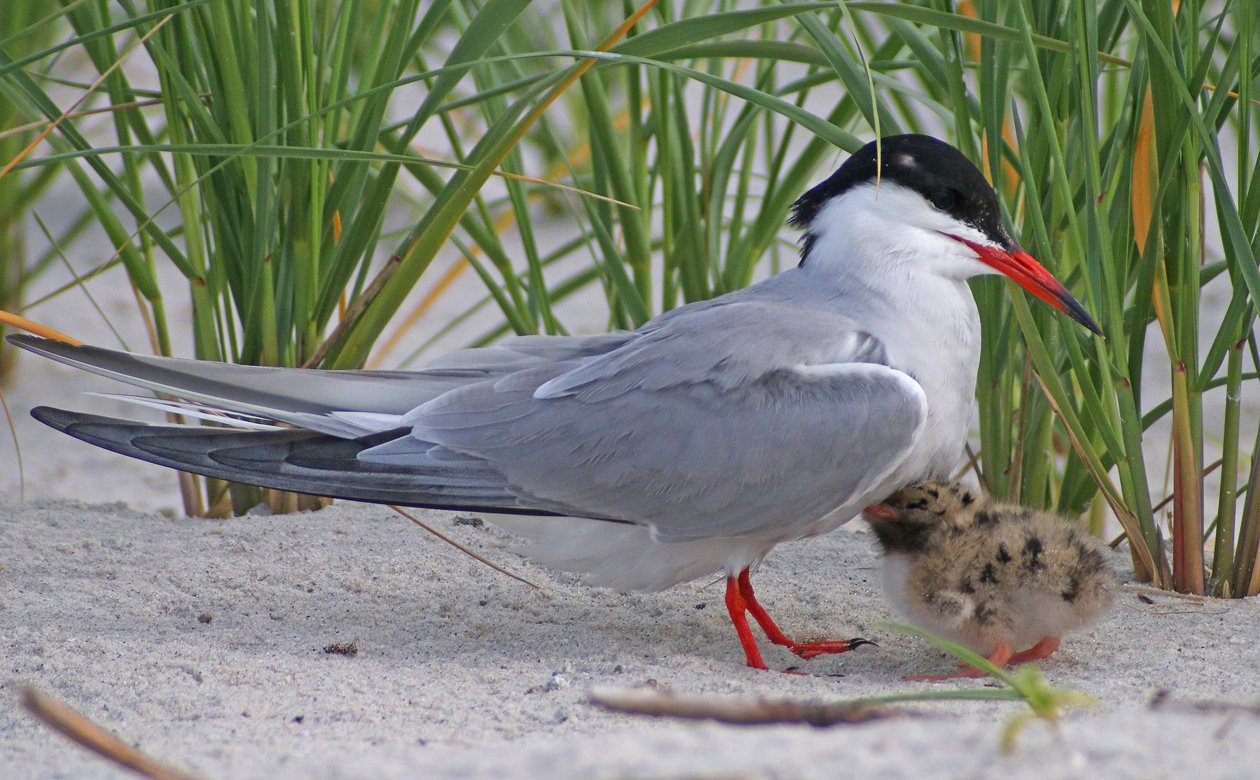 Happy belated Father's Day to all our birding patriarchs out there. The irony of a free day to do whatever you might want when migration excitement has already petered out has not been lost on us. Once again, dad takes it for the team!
I've continued my efforts to at least keep pace with Monroe County listers by seeking out new species for my local list. Trips to tally Yellow-breasted Chat and Sedge Wren, both regionally rare, were technically successful but regrettably heard-only. Luckily, I've seen both well before. Corey got out on Saturday morning but didn't see much and he didn't even go birding on Father's Day! He was at the beach though, and he most appreciated the well-named Common Terns plunging into the waves just past the beach-goers. They are his Best Bird of the Weekend.
How about you? What was your best bird of the weekend? Tell us in the comments section about the rarest, loveliest, or most fascinating bird you observed. If you've blogged about your weekend experience, you should include a link in your comment.