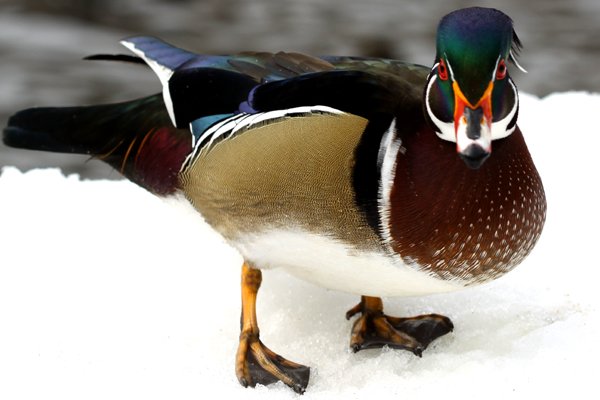 After a weekend that felt far more like a last blast of winter than a runway to spring, I'm ready for an equinox and the exciting climatic changes it presages. How about you?
My weekend was utterly dominated by an attenuated celebration of my son's 9th birthday, but I could still appreciate the reappearance of Common Grackles in my backyard. Corey's Best Bird of the Weekend was actually a pair of birds, his first Wood Ducks of the year. He spotted them at Baisley Pond Park in Queens.
How about you? What was your best bird of the weekend? Tell us in the comments section about the rarest, loveliest, or most fascinating bird you observed. If you've blogged about your weekend experience, you should include a link in your comment.