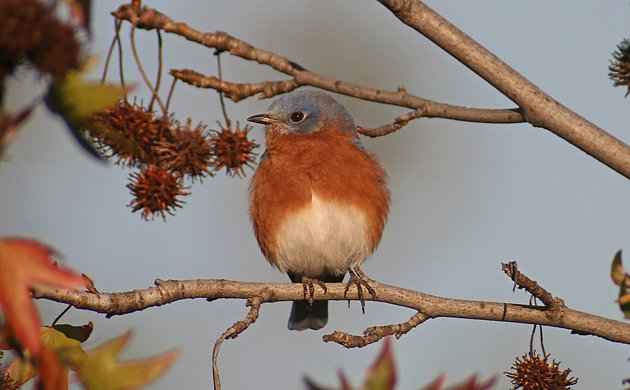 Mid-November tends to mark the point where the previous season gives way to the next one. Hope the birds of your next several months have started to settle in too!
Because Corey was busy celebrating Desi's upcoming birthday this weekend with a trip to Great Wolf Lodge in Pennsylvania's Poconos, he didn't get out on a single birding outing. Despite that, he did get a Best Bird of the Weekend when he found a flock of Eastern Bluebirds feeding in the scrub behind a Friendly's, which seemed like a suitable location. I was also unable to venture out for birds, but I was happy to happen upon a treeful of House Sparrows chattering as they flocked up for the night, feathers puffed out against the growing chill. At times like this one, I can imagine how beloved these birds are on the other side of the Atlantic.
How about you? What was your best bird of the weekend? Tell us in the comments section about the rarest, loveliest, or most fascinating bird you observed. If you've blogged about your weekend experience, you should include a link in your comment.