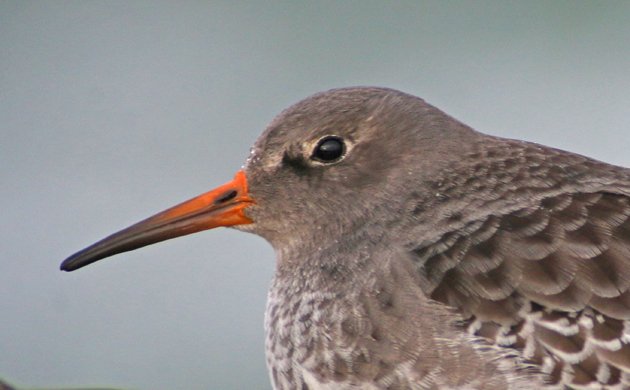 We're heading into a hurricane of holiday obligations and celebrations. For many, the third weekend of November serves as the last moment of true relaxation of the calendar year. Hopefully, we all made the most of it!
I ran up to Lake Ontario on Sunday despite some major northwestern winds. The wicked waves drove Long-tailed Ducks into the calm of the inlet and most other seaducks away from shore. However, I did spot something I've never seen along this particular Great Lake: surfers. At least eight maniacs braved the icy chop for what passes for quality surf around here. Corey had a great walk out at Breezy Point in Queens on Saturday morning where he witnessed a huge flight of Northern Gannets. Though the gannets were impressive he chose something different as his Best Bird of the Weekend, either of the two Purple Sandpipers that cooperated for him by sitting still on a jetty as he digiscoped them like mad.
How about you? What was your best bird of the weekend? Tell us in the comments section about the rarest, loveliest, or most fascinating bird you observed. If you've blogged about your weekend experience, you should include a link in your comment.