How was your weekend? Any good birds? Tell us about your best bird.
I had a fantastic time at the Midwest Birding Symposium in Lakeside, OH this weekend. Though the focus of the symposium was lectures and discussion, just about all of us dropped what we were doing to catch a glimpse of an errant Kirtland's Warbler. It only took me two visits to add this solitary female or first year male to my life list! Corey's best bird of the weekend was also a warbler, a Mourning one hanging out at Alley Pond Park amid a host of neotropical migrants. Charlie was quite partial to the Spotted Flycatcher in the garden, his first for 2009 after only one in 2008.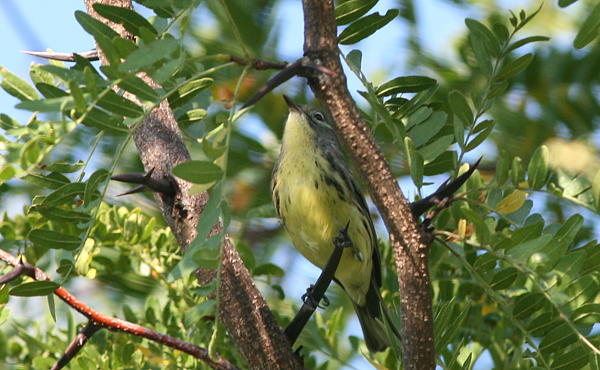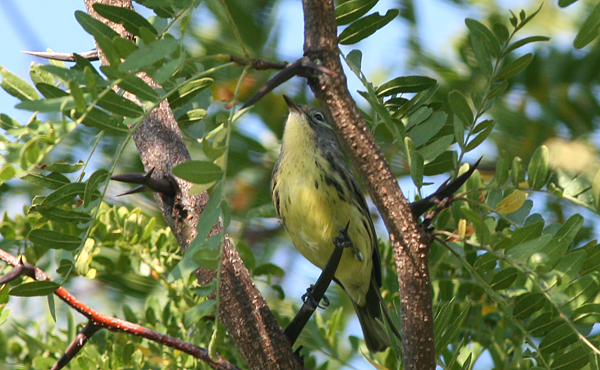 What was your best bird of the weekend? Tell us about the rarest, loveliest, or most interesting bird you observed in the comments section. Plus, if you've blogged about your weekend experience, I invite you to include the link in your comment.