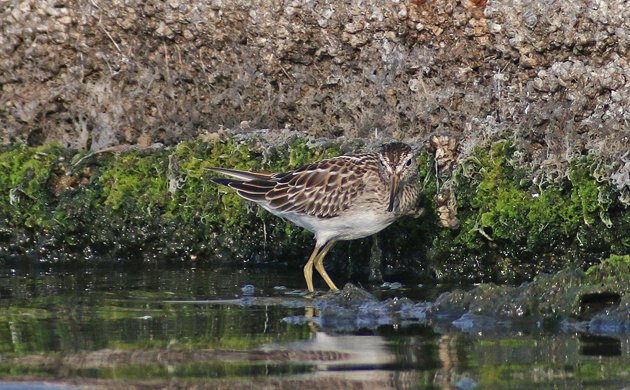 James Russell Lowell famously wondered, "And what is so rare as a day in June? Then, if ever, come perfect days…" Of course, he was on the mark concerning the quality of June days, but don't you think he might have overlooked September?
Corey and I were most pleased to see that shorebirds haven't entirely abandoned the Esat Pond at Jamaica Bay. My BBOTW was a weird Dunlin while Corey was most partial to the Pectoral Sandpiper pictured above.
How about you? What was your best bird of the weekend? Tell us in the comments section about the rarest, loveliest, or most fascinating bird you observed. If you've blogged about your weekend experience, you should include a link in your comment.