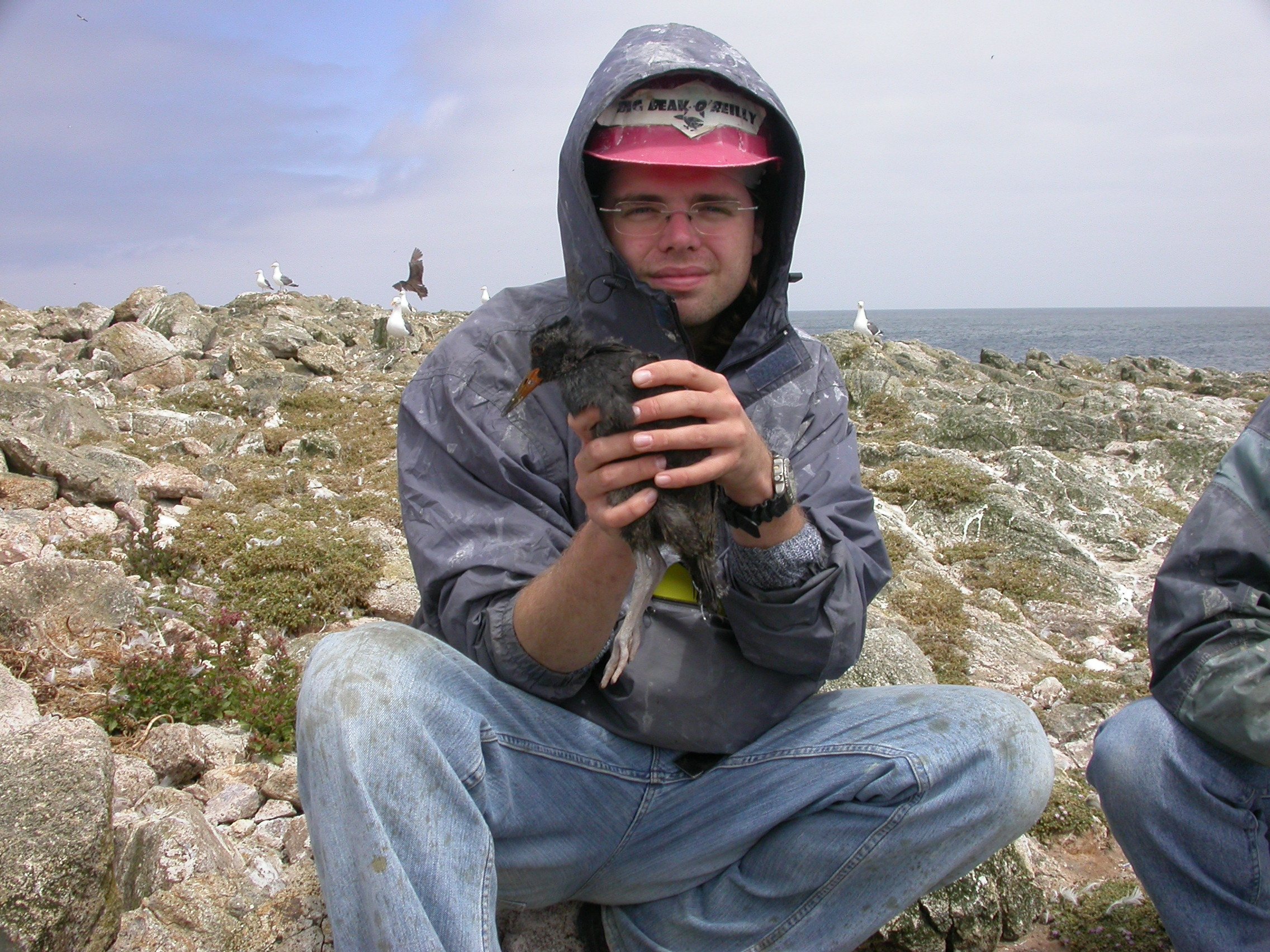 Well, it's official. Over a decade since I was last there, I am finally heading back to Africa late this year. Not forever mind, I'll still be living here in New Zealand and carrying on as its beat writer here (I may even write about New Zealand again some time). But my long wait to see antelope, zebras and everything in between is finally over.
As has been the case every time I've been to Africa before, I won't be there just for play. The first time I went was for my Masters Field Trip, studying tropical ecology in Kenya (otherwise known as the best month of my life). The second trip was for my masters project (the one with the cave). My third trip was six months spend working on a monkey project in the jungles of Uganda.  This time I'll be working with Wildlife ACT in Zululand, helping that NGO monitor wildlife in a range of reserves and parks in the east of South Africa. I'll also take the opportunity to travel a bit.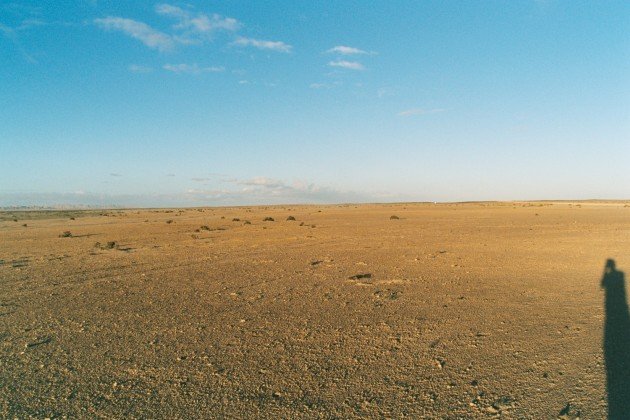 The emptiness of the Namib Desert impresses
I bring this up not to boast (well, not much) but because I think that this approach to wildlife travel is somewhat neglected in birding circles. Read most accounts of how birders see birds outside their patch and one way or another, they're tourists. Sometimes they travel independently, or otherwise they join bird tours, taking in huge swathes of the country in a race to get as many ticks as they can. There is nothing wrong with the bird race approach to birding, or tourism in general, I should point out.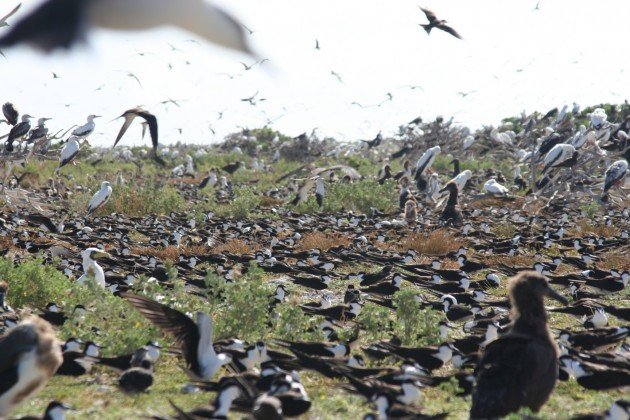 Places like Tern Island are not open to tourists, but you can go as a volunteer
Volunteering provides a very different experience to tourism though. Instead of going to many places you typically take in one or two, for longer periods of time. Chances are you won't even see as many birds in two weeks as you'd see in two days of racing, because that isn't the focus. But it's an approach that helps you develop a sense of the place you're in. You can tune in to the rhythms of life, from the daily to the seasonal, in the ways that you do back home. You make a little piece of where you visit you forever in ways you don't as someone passing through.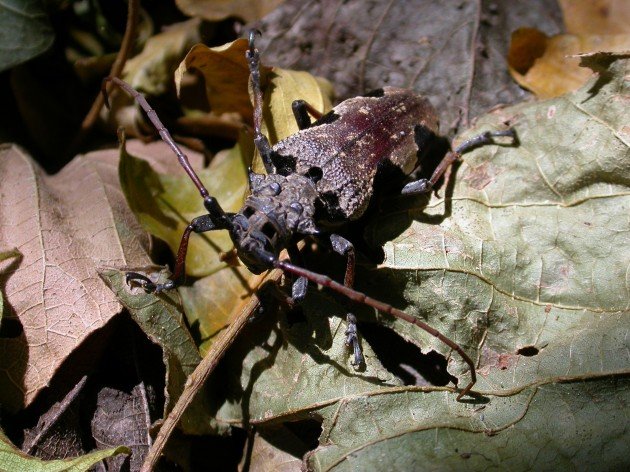 Extended time spent in the forest floor allows you to notice the smaller things
And don't get me wrong, you'll still see stuff. Amazing stuff. In Uganda I would often cross paths with Chimpanzees as they went about their lives and I went about mine (which was living with a troop of monkeys). In Hawaii I stood on a beach as albatrosses fledged and Tiger Sharks prowled for the less successful ones. In the Bahamas I swam in a pod of feeding dolphins. In California I smelt the breath a Blue Whale as it passed feet beneath my boat. In Belize I cruised above reefs few people had ever seen. You may not get the species counts that the race delivers, but you'll have memories burned into your skull. (And you can always race for a few days afterwards).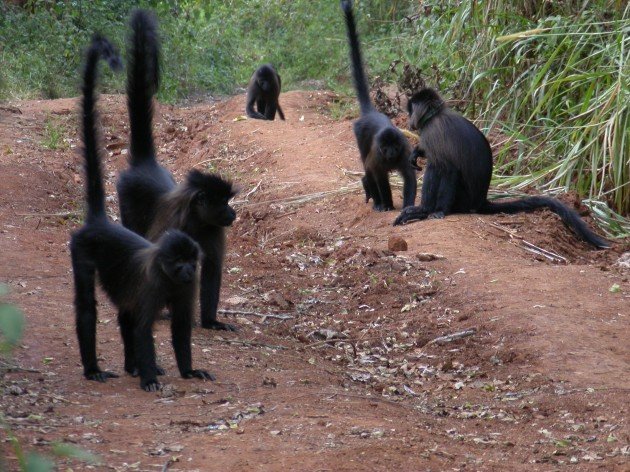 Ugandan Mangabeys were part of my family once.
And you'll meet amazing people too. Not every project is fantastic, but most are run by dedicated and motivated scientists and you can learn a great deal from them. You'll bond with fellow volunteers over the highlights, and the hardships. You'll also learn how to keep calm when a respected but old school scientist is driving down a gravel road in a 4wd at sixty with a beer in one hand and is lighting a cigarette with a match with the other.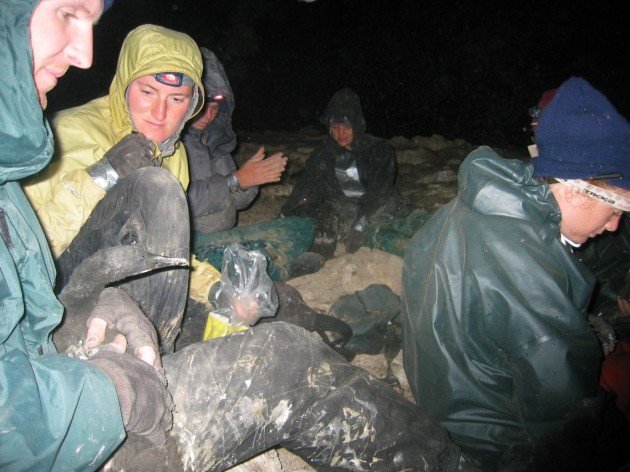 Nothing forms bonds like rolling around in bird…uh… waste.
It makes economic sense too. If you have a lot of time to devote then in many instances its free, but two weeks with Wildlife ACT will set you back about a thousand USD, and you won't get many two week safaris for that price! Some projects or programmes are more expensive, but there is a project and price to suit most.
And then there is the most obvious benefit – the feeling of doing something useful. There is no feeling in the world like knowing your helping something you care about, whether its sharks or puffins, protecting forests or reefs, advancing science or communities.
There's a reason conservation matters, and you'll see that too if you are out in nature.  This Laysan Albatross died from ingested plastic. I still have that marker.
So if you're thinking about travelling abroad for a trip to catch some wildlife, but want to do it differently this time, think about whether you'd like to be part of where you are visiting instead of just passing by. And come the new year I'll be telling you all about my experiences this time around.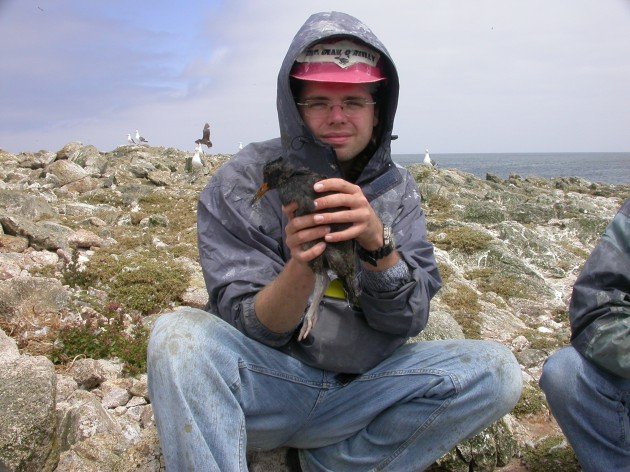 Travel the world, band Black Oystercatchers!