On one of those gloomy, gray, and gross days last week I met up with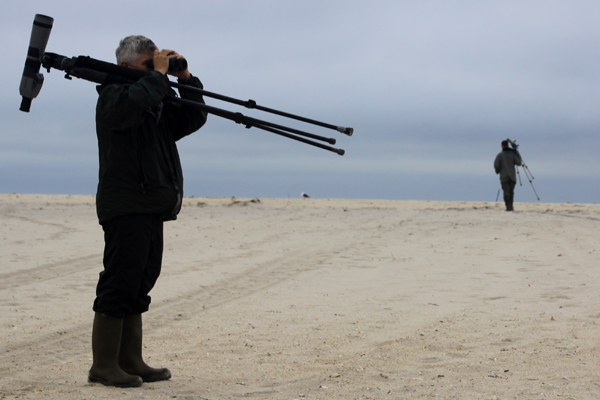 Doug and Shane, those two irrepressible Brooklyn birders, and we made our way to Nassau County, just east of New York City on Long Island, for some birding along the coast.  The cloud-filled sky occasionally drizzled on us, sometimes rained on us, and mostly just brooded about its impotence.  We were three birders out to bird and we were not about to let mere weather prevent our outing.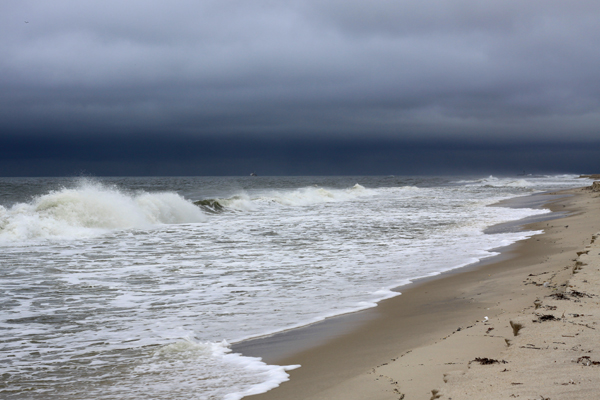 Our first stop, after brief looks at rather large numbers of shorebirds at Big Egg Marsh in Queens, was Jones Beach, usually packed with sunbathers and swimmers in summer but on the particular day we were there we had the coast nearly to ourselves.  Well, we had the place to ourselves if you don't count the hordes of shorebirds that were all over the place.  Black-bellied Plovers foraged in the median, Semipalmated Sandpipers wandered across parking lots, Lesser Yellowlegs flew through the air, and we three birders reveled in the sheer spectacle of shorebirds everywhere!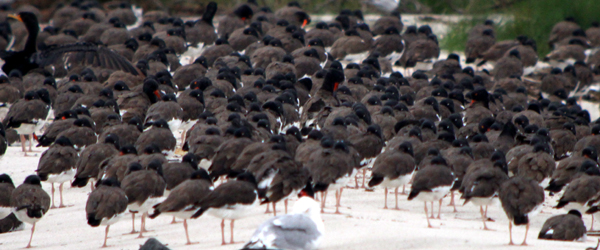 Above are a whole big bunch of roosting American Oystercatchers and below are shorebirds at Jones Beach.  Can you give the name of each species in the image below? (You can click it to make it bigger)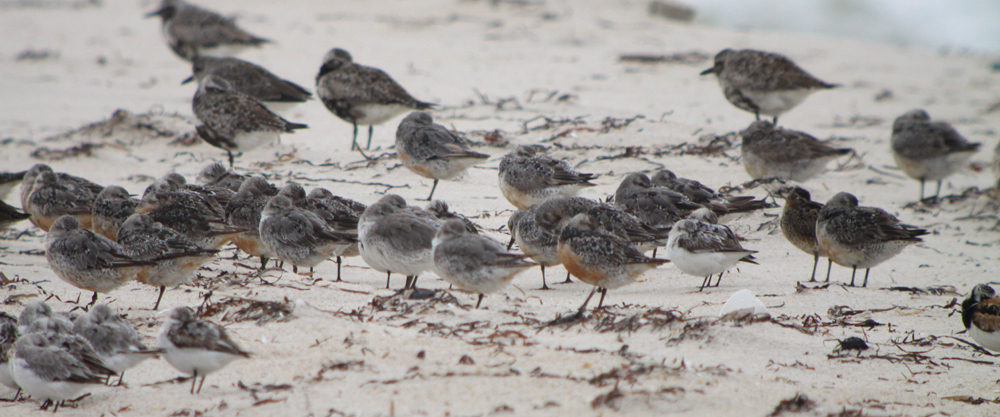 What else was around beyond what was already mentioned?  Well, a horde of Tree Swallows, some Western Sandpipers, several species of tern, and, best of all, my first-ever-in-Nassau County Whimbrel!  Shane found it roosting in the grassy swale at West End 2 and, after we wandered up the beach and counted nearly 200 Red Knots we came back to the swale and the Whimbrel flew past a couple of times, calling loudly.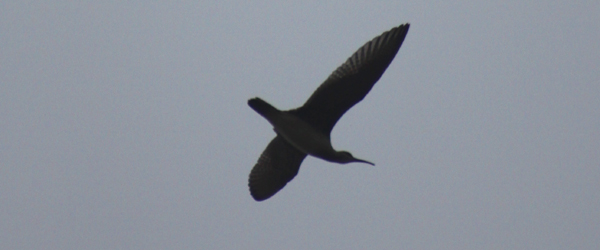 After the Whimbrel, and after our inability to find any "grasspipers" we needed a plan of action.  Shane suggested Dunkin' Donuts and I backed him up over Doug's objections (Doug would bird us to death if he could, and, if you have birded with me, you know that for me to say that someone else would bird me to death means that Doug must be crazy).  So, to Dunkin' Donuts we went where the only bird we saw was a House Sparrow but we did enjoy coffee and donuts.  Our next stop was Cow Meadow Park and Preserve where I neglected to take a single picture of the horde of herons, the Long-billed Dowitcher, or anything else.  I did not make the same mistake at our final stop, the Marine Nature Study area, where an American Avocet had been reported.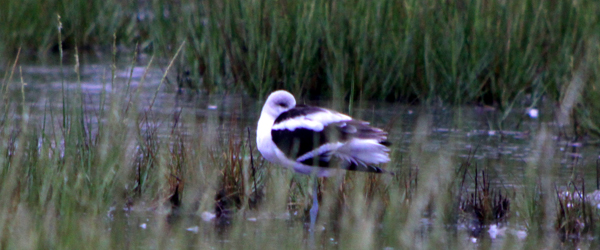 As you can see from the photo above, we found the avocet without any difficulty, and also enjoyed 18 Yellow-crowned Night-Herons (!), a couple of Black-crowned Night-Herons, Savannah, Song, Saltmarsh, and Seaside Sparrows, several Osprey, and our second Long-billed Dowitcher of the day.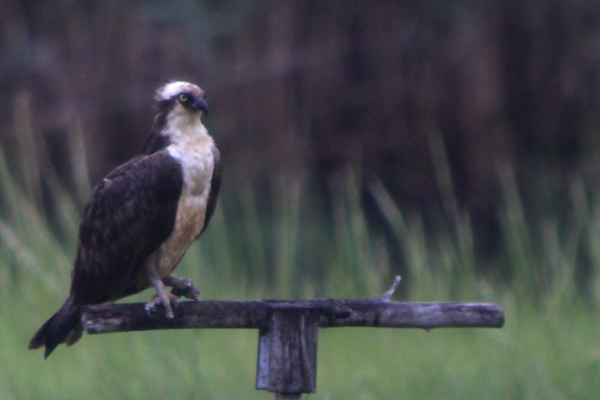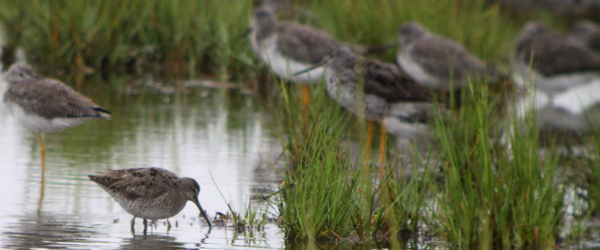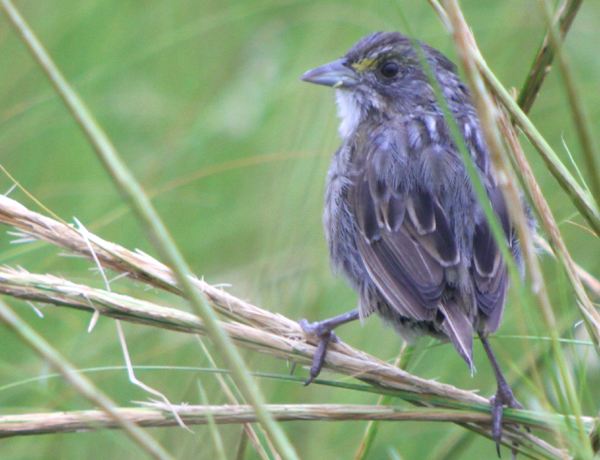 We also got great looks at a juvenile Seaside Sparrow and a juvenile Saltmarsh Sparrow, and I managed to get decent digscoped shots of them (keep an eye out for a gallery).  The Marine Nature Study Area is really a great place to bird because of the inherent coolness of saltmarshes, the great birds that show up there, and the willingness of those great birds to allow close approach.  Of course, pretty much all of coastal Nassau County has great birding and I am glad that the three of us got to do a pretty thorough search of it and see some sweet species.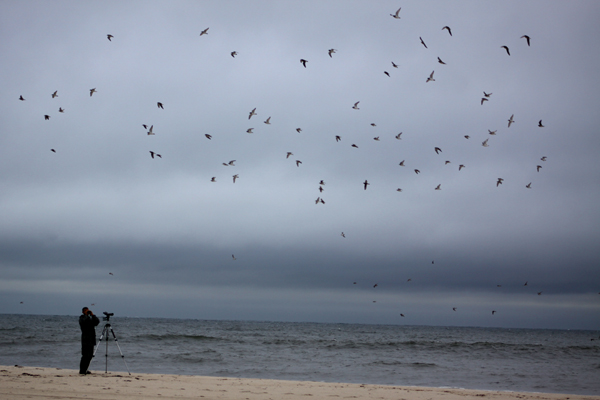 …