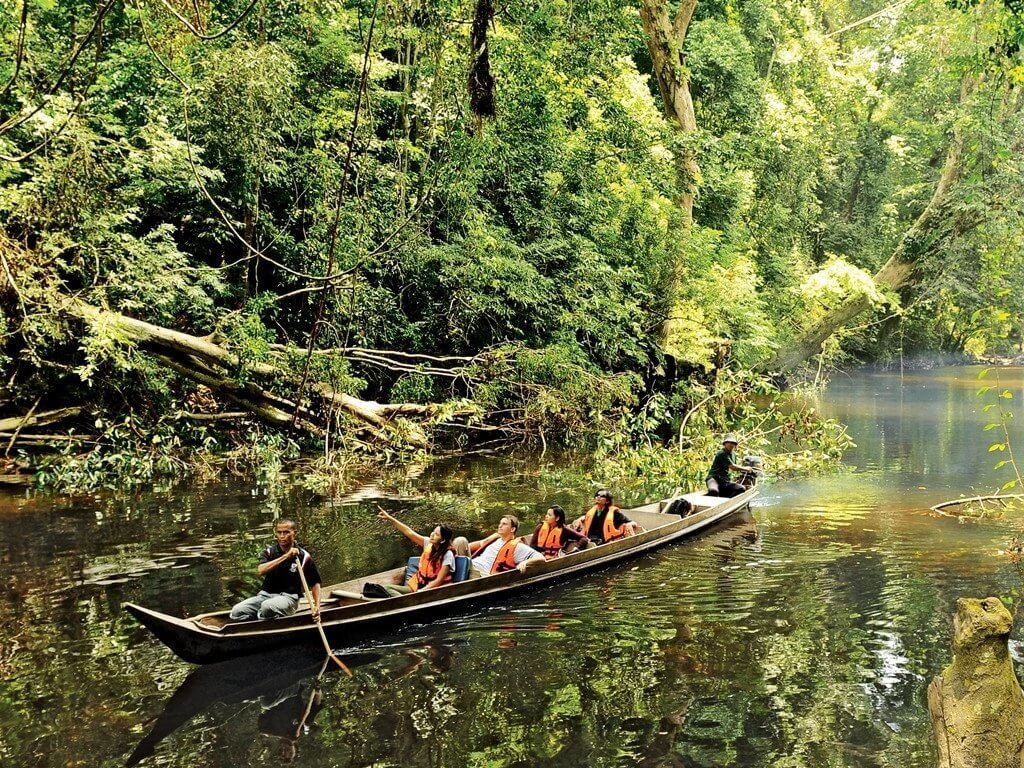 I bought a new rucksack yesterday and the first thing I checked when I brought it home was, how easily my spotting scope with a mounted window clamp fits in – test passed with flying colours. What purpose rucksack did I choose? Well, that tells a lot about me: it's a 40l plane carry-on type (which I will carry on as my day-pack, too).

I clearly miss travelling, long distance travelling. I miss the tropics. It's been a while since I observed a parrot in a palm tree above my head.

And missing the tropics, the other day I sort of a travelled online, searching eBird for the very best hotspots around the globe. Knowing that there are reserves with long lists of 600 or more species, I set my threshold at more than 600 birds… and found only a few such hotspots. Such places are clearly under-visited, under-birded or eBird isn't that popular in those parts of the world.

How many birders manage to get there at all? eBird can offer an answer to that question, too. The difference between the eBirded figure and the total number tells the story: small difference – well birded and often visited country, big difference – insufficiently birded and under-visited country. In early November 2020, there were 15 countries with more than 1000 species eBirded so far.

So I lowered my threshold to 500 and that worked well… for Costa Rica and South America, that is (especially Peru). Other than that, there are barely a few hotspots with over 500 species. Hence, for the rest of the world, I lowered my threshold to 400 and that worked well in Africa, but I soon discovered that for Asia I need to go further down, to 300. And once I set the proper thresholds in relation to regional bird-richness (more on the rationale behind this), I got myself the list of crème de la crème.

I will not bother you with the entire list, but rather choose the essential birding areas for each of the three bird-richest regions of the globe and tell you more about them. In this first part, I'll focus on continental Asia, its south and south-east (Oriental region).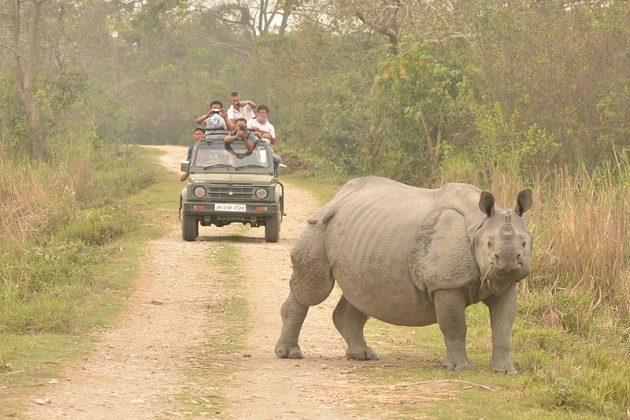 Indian (One-horned) Rhinoceros in Kaziranga, India, photo Anuwar Hazarika/Wikimedia Commons
Impressively, India has more than 60 hotspots with more than 300 species, about 20 of those even with over 350 sp. And for this overview, I will chose #1 and #2: Corbett and Kaziranga national parks, both in the north/north-east, right under the southern slopes of the Himalayas.

At the time of writing, Thailand has 18 hotspots over 300 species, and I will focus on the #1, the Doi Inthanon National Park in the north, among the easternmost slopes of the Himalayan range.

Malaysia has 14 hotspots with more than 300 bird species, and I will focus here on #1 and #2, Fraser's Hill (Bukit Fraser) and the Taman Negara National Park.

Other than these, in the wider region at the moment only Papua New Guinea has one 300+ hotspot, but it belongs to the Australian and not the Oriental region. Other countries still have to reach the 300 birds threshold.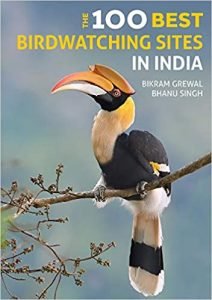 Most of the India data comes from The 100 Best Birdwatching Sites in India

India
Some 6-8 hours north of New Delhi, Corbett National Park is India's first and oldest tiger reserve. The park has 1300 km2 / 500 mi2 and a wide range of habitats, with vegetation belts changing from 400 m / 1300 ft to 1200 m / 4000 ft a.s.l. The area is known for more than 600 bird species, of which 472 were eBirded by now: Cinereous Vulture, Pallas's and Lesser Fish Eagles, Ibisbill, Wallcreeper, etc. Other wildlife includes Asian Elephant, Tiger, Leopard. Birdwise, it is recommendable year-round, although winters are quite cold.
Kaziranga National Park is famous for having 80% of the surviving population of the Indian Rhinoceros, as well as being the favourite park of the British royal family, whenever they visit India.  These 430 km2 / 170 mi2 along the river Brahmaputra are known for more than 500 bird species, of which 450 were eBirded so far, threatened Baer's Pochard, Bengal Florican, Falcated Duck and the Black-necked Stork among them. Other wildlife includes Asian Elephant, Tiger and Gaur (highway 37 passes through the park and the rhinos and wild elephants can be spotted straying near the road). The best season to visit is from November to March.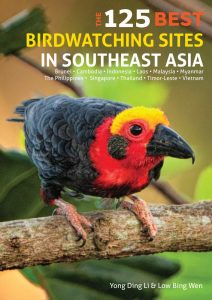 Most of the Thailand and Malaysia data comes from The 125 Best Bird Watching Sites in Southeast Asia

Thailand
About an hour from Chiang Mai, Doi Inthanon is Thailand's highest mountain (2600 m / 8400 ft a.s.l. – 300 m / 1000 ft higher than any other peak in the country), its most popular national park and the best birding area. Apparently, there are about 400 species present, yet 492 were eBirded already (list-building?). Its claim to fame lie in many Himalayan species hard or impossible to see elsewhere in the South-east Asia, e.g. Black-tailed Crake, Dark-sided Thrush and Purple Cochoa. Other wildlife includes Phayre's Leaf Monkey. The best season is from December to March.

Malaysia
Two-hour drive from Kuala Lumpur, Fraser's Hill (1300 m / 4300 ft a.s.l.) is a famous birding area where an annual International Bird Race takes place. Other than walking trails, paved roads allow for birding by car. Oddly, there are supposed to be around 300 bird species here, and yet, 415 birds were eBirded (list-building?), among them all of Peninsular Malaysia montane endemics, e.g. Malayan Whistling Thrush and the Malayan Partridge. The best season is April to July.
Three hours from Kuala Lumpur, Taman Negara (literally meaning 'national park') has more than 4000 km2 / 1600 mi2 and contains almost all forest types of the Malay Peninsula, including one of the world's oldest tropical rainforest, dating back nearly 130 million years (cover photo). This national park has more than 400 bird species (391 eBirded so far), including Malayan Peacock-Pheasant, Malayan Banded Pitta and the Rail Babbler. Other wildlife includes Tiger, Leopard, Asian Elephant, Gaur… Most birders focus on the rainforest around the park headquarters in Kuala Tahan. The best season is March to August.

Next time, see you in Africa.