After our two days birding the flat lands near Astana we flew to Almaty late at night and made our way to the Hotel Altyn-Kargaly in the dark.  Before passing out and sleeping like the dead some of us tracked down a Eurasian Scops Owl that had been tooting away at us when we arrived, tired and dirty, from the airport (we had birded all day and gone directly to the airport in Astana where we ate and then boarded a plane for our flight to the south of Kazakhstan).  After the owl I was looking forward to a nice long shower but my shower was slightly delayed when I looked in the bathroom mirror and noticed that I had grown a third nipple that, on closer inspection, turned out to be a massively-engorged tick.  Ewwwww!  Once the tick was removed and cut into several pieces and flushed I finally got my shower and a wonderful night's sleep.
While I slept like the dead I didn't sleep for long: I wasn't going to miss any daylight if I could avoid it!  Though our breakfast was scheduled for the early-for-non-birders hour of seven I was up and out looking for birds before six, as were several others of the birding crew.  And was it ever worth it!  We had a variety of birds, from Grasshopper Warbler to (Bohemian) Waxwing, from Eurasian Collared-Dove to my first-ever Common Mynas.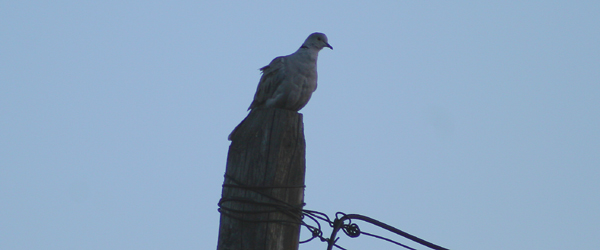 The Common Mynas (Acridotheres tristis) really were a treat though I am sure to those who are accustomed to world birding they are probably looked upon in much the same way as European Starlings and House Sparrows are, that is, as a nuisance.  Nonetheless, I enjoyed their presence, though their flashing white wings seemed too large for them and often fooled me into thinking I was seeing something else fly by until my mind finally accepted that those wings were attached to mynas.  I was also pleased to learn that the mynas are actually native to Kazakhstan so my first sighting of them was where they belong, not where they are invasive.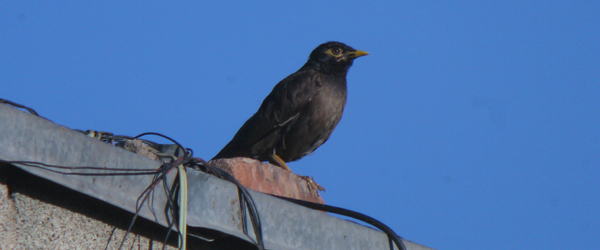 And, of course, the Eurasian Blackbirds were out and about, searching for their breakfast which reminded me that I had to get inside and eat something too, before we headed out on our day trip into the Tien Shan Mountains.  I thought briefly about skipping breakfast and staying out with the birds until we departed but one look at the snow-capped peaks made me realize I would probably need the energy a big breakfast could provide to make it through a full day of birding up there…and was I ever glad I ate because we did not stop birding until dark!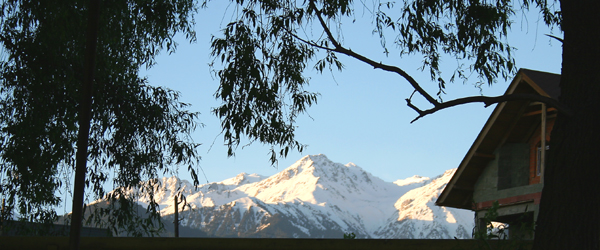 ________________________________________________________________________________________________
My trip to Kazakhstan was made possible by the wonderful folks at Swarovski Optik who sponsored the trip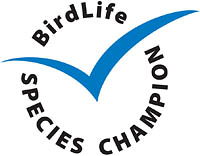 not only to draw attention to their marvelous optics but to the fact that Swarovski Optik is, with the RSPB, the Species Champion for the Sociable Lapwing, a critically endangered species that breeds almost entirely in Kazakhstan. We here at 10,000 Birds, the only blog designated a Species Champion by BirdLife International, salute Swarovski Optik's commitment to conservation.
To learn more about 10,000 Birds' commitment to conservation through BirdLife International's Species Champion program and what it means to us at 10,000 Birds (or to donate to the program through 10,000 Birds) just click on the nice Species Champion logo to the right.