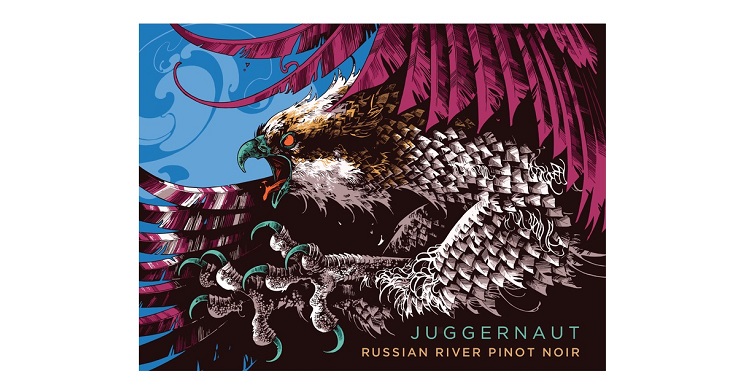 This week marks only the second time the Osprey (Pandion haliaetus) has been featured here at Birds and Booze. Given its cosmopolitan range, we would hope to see this spectacular fish-eating raptor gracing bottles of wine and beer more often, but for all the infrequency of its presence in the world of booze, at least it always presents a striking image when it does appear. A few years ago, we were treated to an especially charming, almost serene portrait of this bird on a can of beer that remains one of the better depictions of any bird we've seen at Birds and Booze, in my opinion. This week's featured wine, however – the 2020 Juggernaut Pinot Noir produced by Bogle Vineyards – dispenses with such pleasant imagery, giving us instead an Osprey depicted in all its fearsome glory, terrifyingly exaggerated to almost comic book proportions, with lurid, bloodshot eyes and an ominous incarnadine light cast on the plumage of this black-and-white raptor.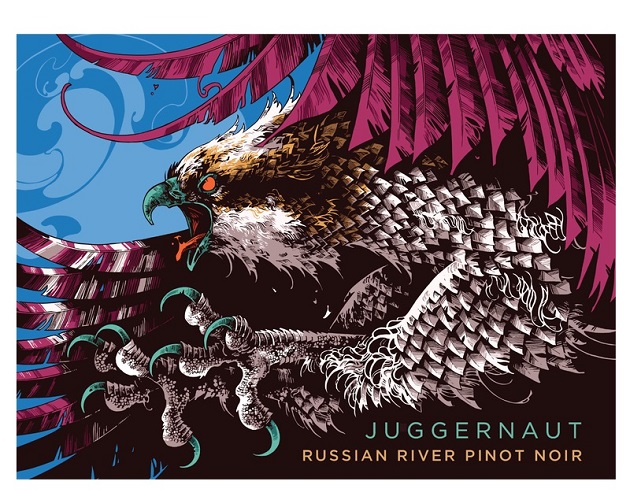 Ospreys have been back at their nest sites here in upstate New York for a few weeks now. Luckily for them, our waterways are completely free of ice by now, but spring hasn't fully taken hold yet, with near-freezing lows expected in these last few days of April. So, I'm certainly game to enjoy a rich, warming red wine while waiting for the winds to blow from the south again and bring another burst of migrants, who are beginning to seem a bit behind schedule this year.
The Pinot Noir grapes used in Juggernaut are harvested in California's Russian River Valley in Sonoma County, an area famed for production of this varietal thanks to its fog-shrouded hills and well-draining, loamy soils. Juggernaut offers classic Pinot Noir aromas of violet, eucalyptus, and pencil shavings, along with accents of cola, cherry jam, and sugar cookies. This deep magenta wine is full of robust, red fruit flavors, a subtle spiciness, oaky accents, and plenty of firm but silky tannins.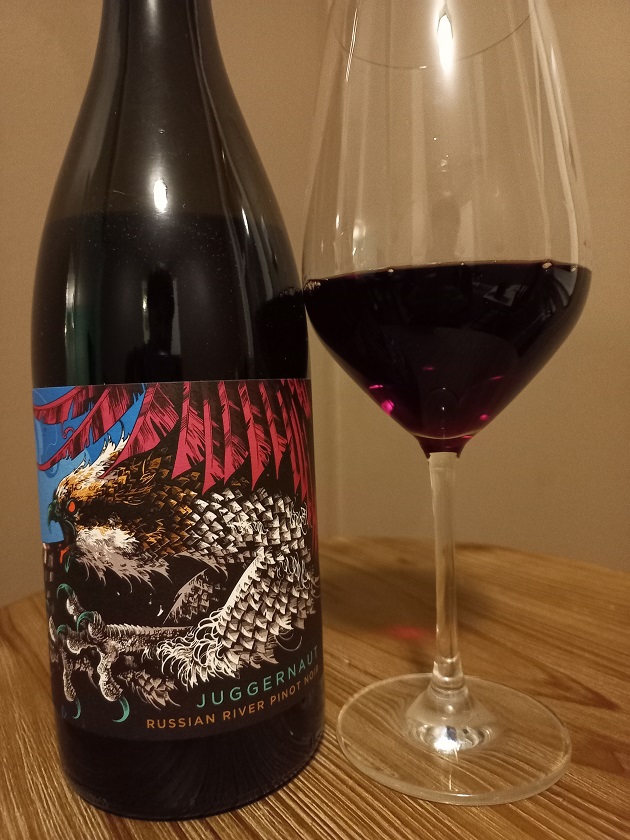 Good birding and happy drinking!
---
Bogle Vineyards: Juggernaut Pinot Noir (2020)

Three out of five feathers (Good)