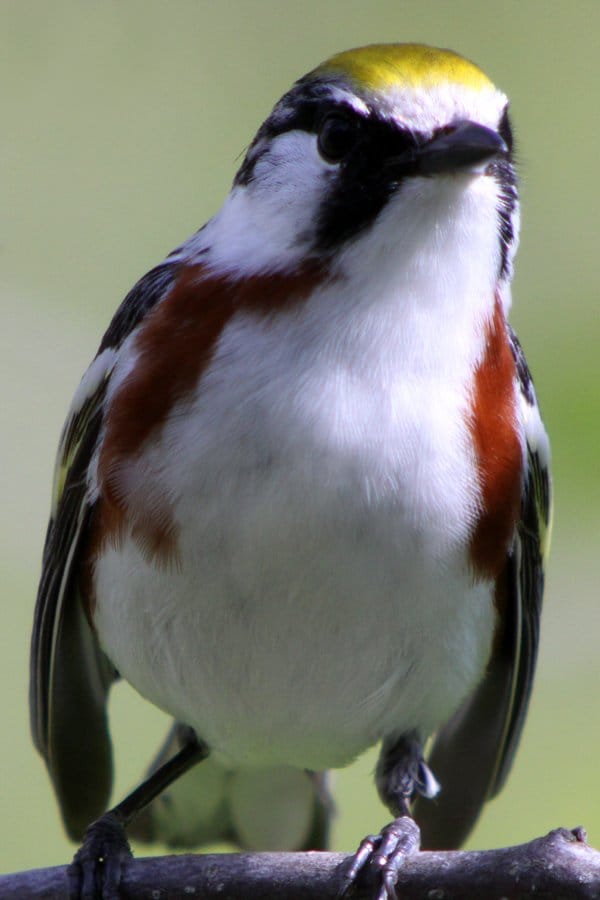 Pleased pleased pleased to meet ya!
Pleased pleased pleased to meet ya!
Pleased pleased pleased to meet ya!
The Chestnut-sided Warbler is one friendly little bird, constantly exclaiming how excited he is to make your acquaintance.  And it is the cold-hearted birder who does not feel the same about the yellow-capped, black-masked, chestnut-sided bundle of joy.  Dendroica pensylvanica is a marvelous little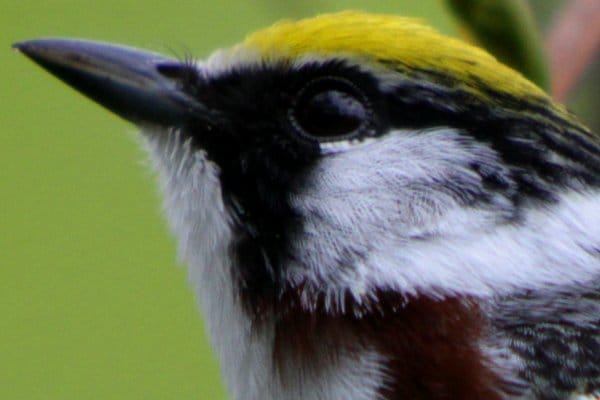 creature, pleasing to the eye and ear, fun to watch as it forages in its preferred low brush and scrub.  Its droopy wings and perpetually cocked tail give the Chestnut-sided Warbler a distinctive jizz, like a chubby and slow gnatcatcher, which makes identifying it easy, even when you can't hear it or get a good look, which would be odd because Chestnut-sided Warblers are not shy and will often charge out of the brush after even the most desultory pishing.
Chestnut-sided Warblers are birds of new growth, not of mature forest.  The settling and clearing and subsequent regrowth of eastern North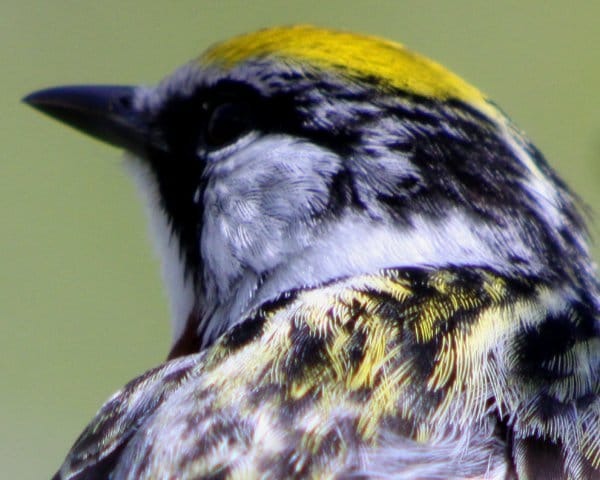 America was a bonanza for these birds even as it was a disaster for many forest-dependent species.  As forest reclaims many areas that had at one time been cleared for farming and the habitat becomes unsuitable for Chestnut-sided Warblers,  their potential breeding areas shrink.  They are in decline, but not precipitous decline.  More of a danger are the areas that have been completely lost to development.  Forest might eventually be logged or burned, leading to the early successional habitat that Dendroica pensylvanica likes, but developed land likely never will become appropriate habitat for them.  Despite the lost of habitat BirdLife International lists the Chestnut-sided Warbler as a Species of Least Concern because of its large range and population.  BirdLife International does, however, acknowledge that the population is decreasing but "the decline is not believed to be sufficiently rapid to approach the thresholds for Vulnerable."
The Chestnut-sided Warblers in the images in this post were spotted foraging in the East Gardens at Jamaica Bay this spring.  They were confiding and cooperative and I had a great time taking shot after shot of them.  Enjoy!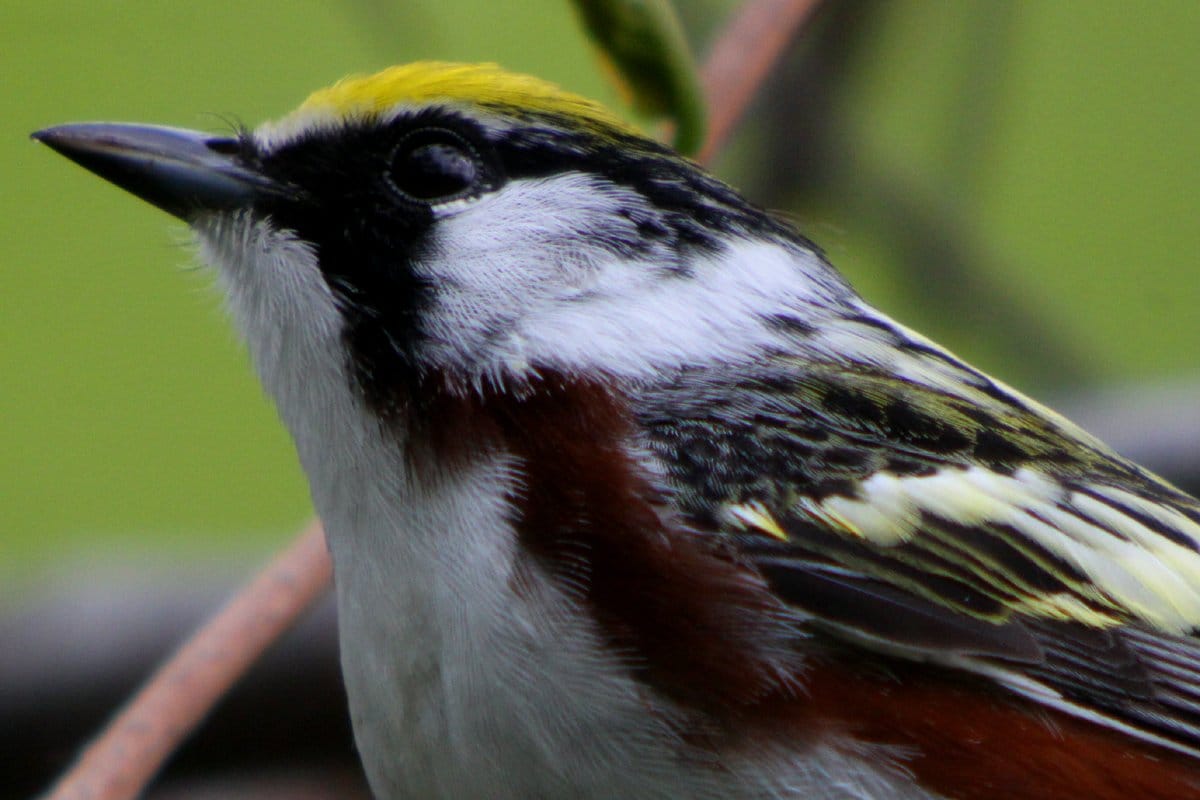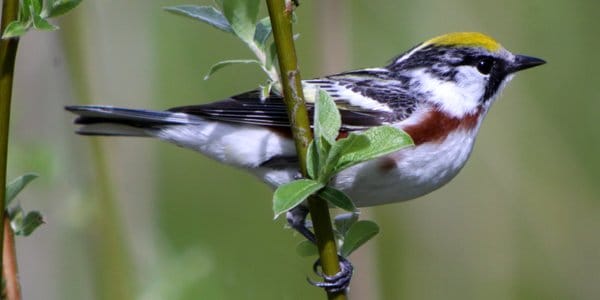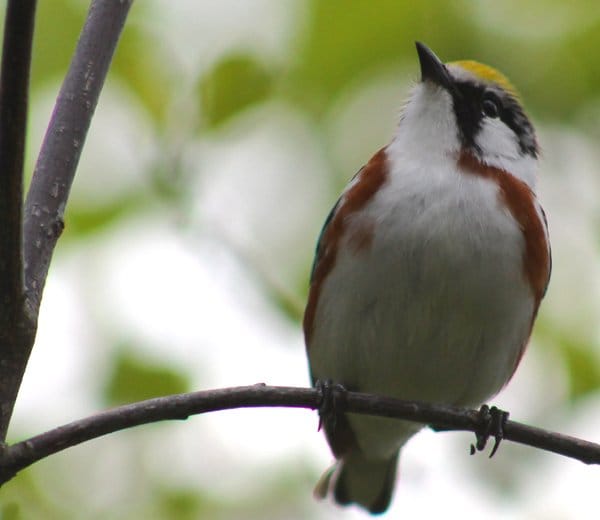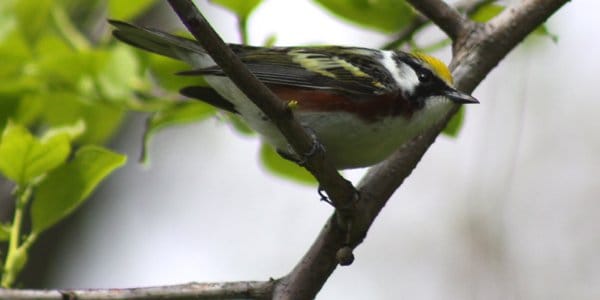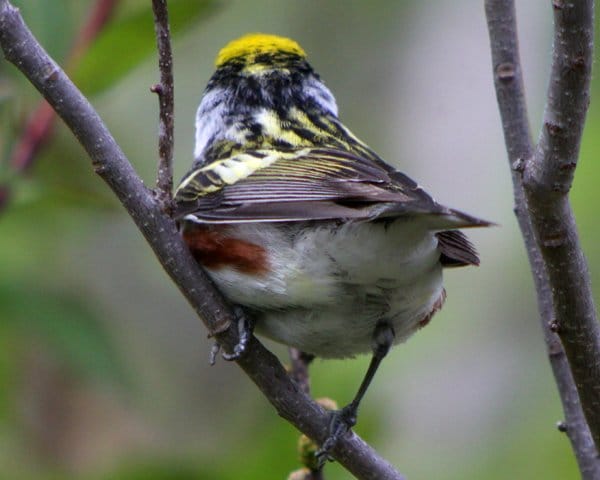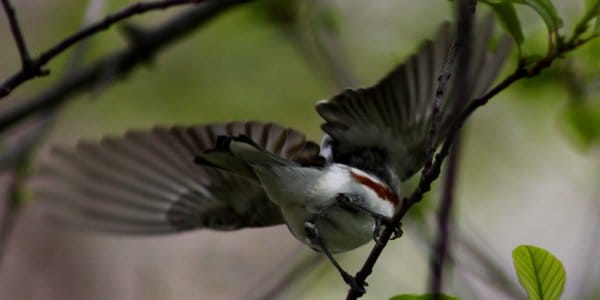 If you liked this post and want to see more great images of birds make sure to check out 10,000 Clicks, our big (and growing) page of galleries here at 10,000 Birds.
————————————————————————————————————————————————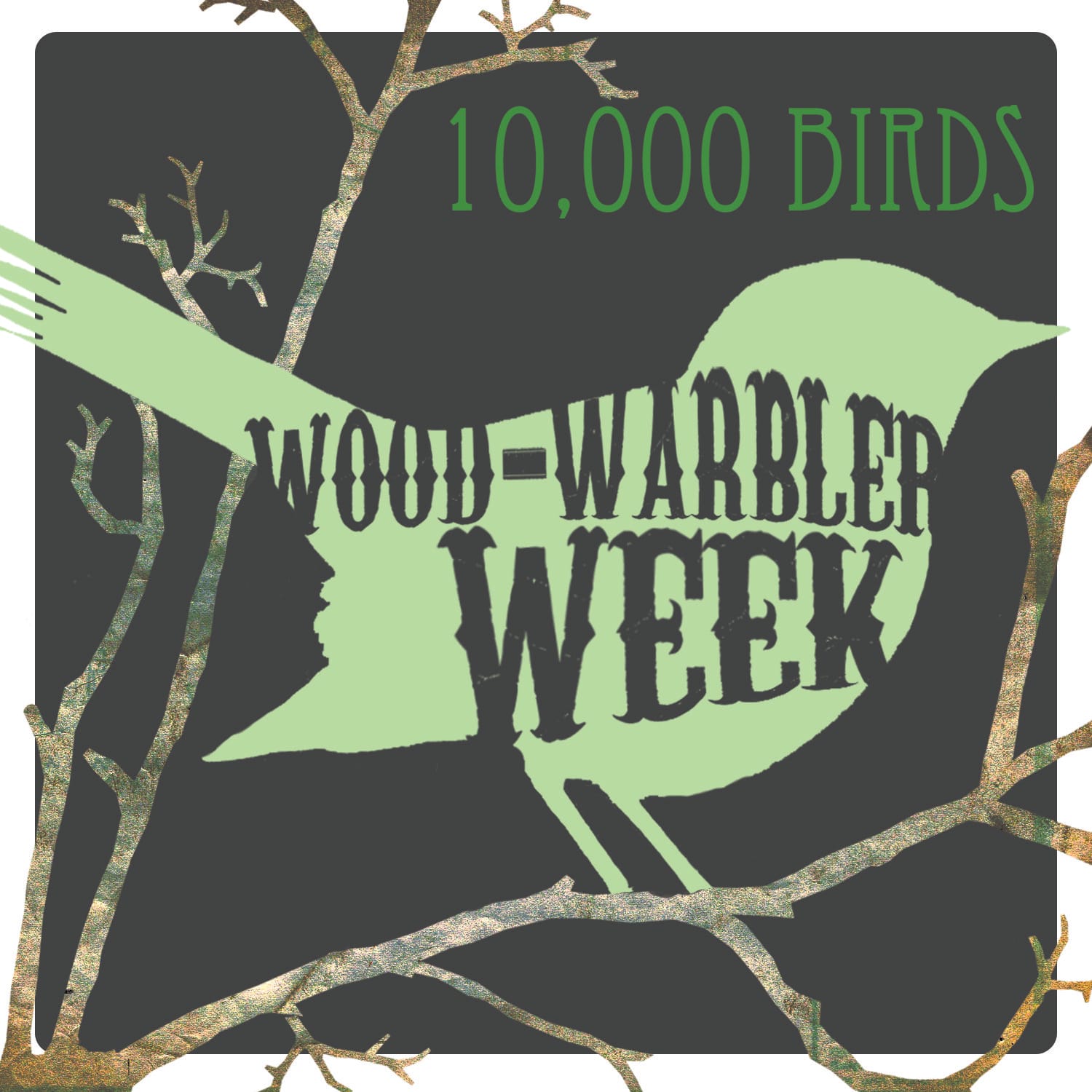 This week, 8 May – 14 May 2011, is Wood-Warbler Week on 10,000 Birds!  Though wood-warblers, the mostly brightly colored birds of the family Parulidae, are only found in the New World we felt that birders the world over would be pleased to see a plethora of posts about these striking and sought after species.  We are devoting a whole week to wood-warblers but are only just barely scratching the surface of possible topics involving this amazing family of birds.
Right now great flocks of wood-warblers are making their way north from the southern United States, Mexico, the Caribbean, Central and South America to breed across the United States and Canada.  Many other non-migratory wood-warbler species are living their lives across the neotropics, doing their best to survive and pass on their genes. Wood-Warbler Week is a celebration of all wood-warblers and we hope you join us in celebrating these absolutely wonderful birds.  Read about them here but also get out and experience them.  You won't regret it!
————————————————————————————————————————————————