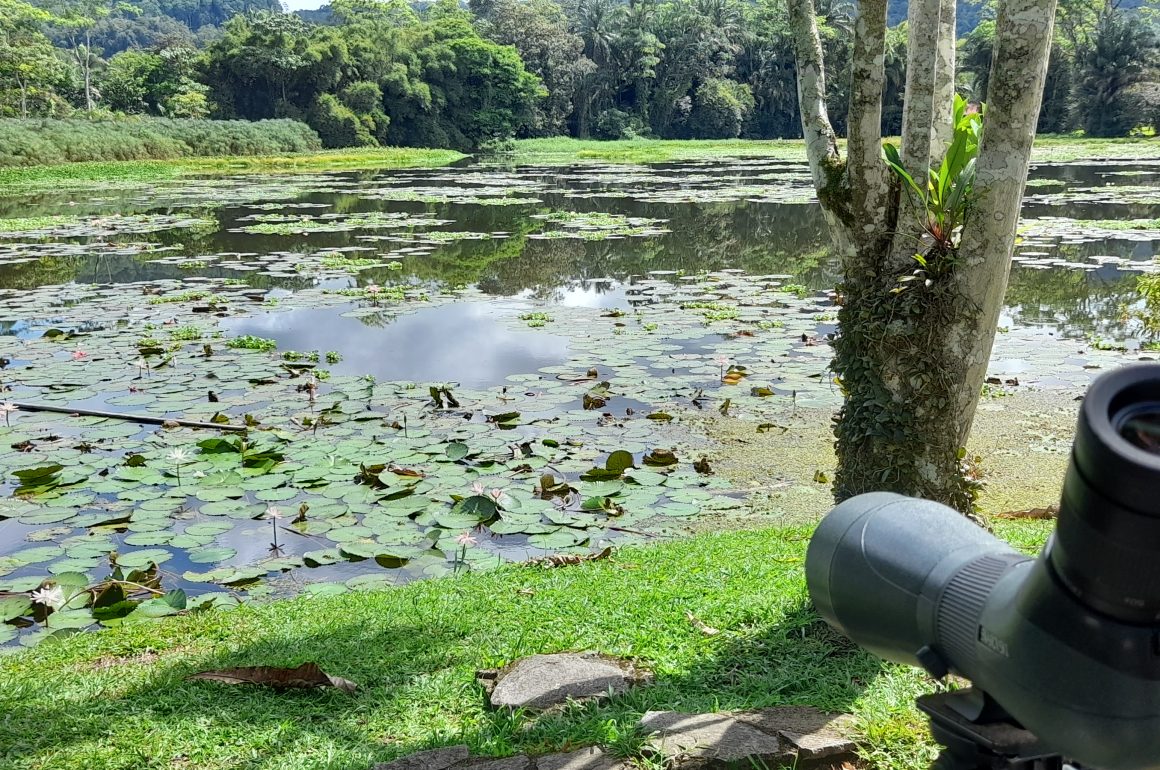 As some of you know, I almost made it to the Birdwatching Bliss 2021 fam trip to Costa Rica, but got sick a day or two ahead of the trip and had to cancel my participation. Yet, the organisers, Futuropa and ProImagen Costa Rica, kindly kept my ticket valid and this October I revisited Costa Rica. Not just to bird, but equally to rest, reset and restart. And also, to bird.

International surveys regularly place Costa Rica at or near the top of tropical ecotourism destinations, and a standard text on ecotourism noted that "the country was perceived internationally as the world's prime ecotourist destination," ahead of such forerunners as Kenya, Nepal, and the Galapagos Islands (Inman, "Tourism in Costa Rica," 110; Honey, Ecotourism, 160).

Three years ago I asked American birders which foreign countries they dream of birding, and with more than one fifth of all answers, Costa Rica turned to hold a very strong first place. Interestingly, the respondents felt no need to further elaborate why, presuming that everyone knows why they should bird Costa Rica.

Costa Rica is synonymous with many things, and birding is clearly one of them. Few places boast so many different bird species in such a small area — over 900 species (more than Europe, or all of the United States and Canada combined), including 75 different families, like 51 species of hummingbirds, 48 warblers, and 45 tanagers. But it is not just birds that provide for great birding, it is also (perhaps even more importantly) a superb infrastructure to service the numerous visiting birders.

I was heading to the eastern, Caribbean middle-elevation slopes of the country's mountainous backbone, and afterwards to the somewhat-chilly highlands, to look for such childhood dreams as the Great Green Macaw and a wild bunch of brightly coloured tanagers, toucans, hummingbirds, and many endemic and near-endemic species.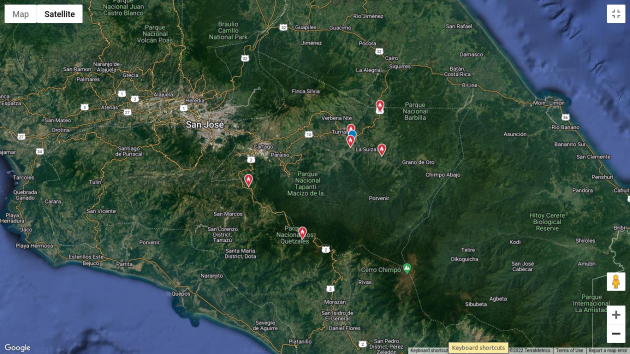 After 14 hours of flight / 20 h spent travelling to reach Costa Rica from Eastern Europe, I landed in San Jose in the rain. It was close to 5 p.m., the best time for city traffic to eat me alive. I naively trusted Google Maps' claim that it takes a little over two hours to drive the next 100 km. Finding myself in the rush hour, two hours easily become four! Nevertheless, I was overjoyed to be in Costa Rica. Ecstatic. Or was that pura vida overtaking me?

Odd sights in the city included a flashy roadster with spoilers and underside lights, looking like a teenage pick-up line, and driven by a granny, it seemed to me. "An odd choice of a car for a woman of her age", I commented to Serge, who answered: "I don't think it's a woman". The driver parked his car and left, a man of 60+ with longish, rare, dyed hair, one of those men who age looking evermore like your grandmother did.

My exhilaration didn't last, I was too tired and, as I would soon discover, hit by the worst jet lag ever. Travelling from Eastern Europe to Central America was also an 8 hours back in time trip. And everything felt wrong: I was sleepy in the afternoon, and awake any time after midnight. I was literally awake at 3 a.m., even 1 a.m., and that was it, no more sleep and nothing else to do till daybreak.

Anyway, my plan was to go easy and bird slowly, allowing myself time to enjoy each location in an unrushed fashion (after a few years of pandemic, I really needed a relaxed pace of birding). I needed only a few dozen species to cross my first big threshold: a thousand species. Some 8 years ago my list was around 650 and then I made a 1000 my goal. It did go a bit slower than I was hoping for, however, I came to Costa Rica with 957, and started to collect my birds like an Acorn Woodpecker collects its nuts.
More about it in the weeks to come. The story continues in When Harry Met Mercedes
Cover photo: C.A.T.I.E. – the Tropical Agricultural Research and Higher Education Centre in Turrialba