No one pays attention to female Scarlet Tanagers.  Decked out in muted shades of green and yellow the best that can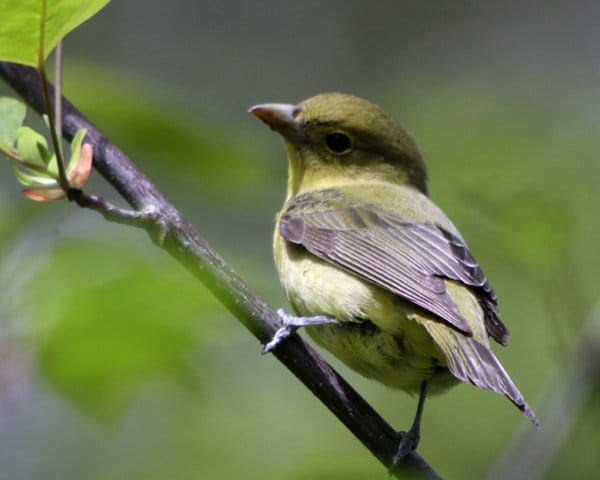 be said about their plumage is that it enables them to blend into the forest canopy, an aid in avoiding predation.  This is in sharp contrast to male Scarlet Tanagers in red and black which are invariably described with words like striking, brilliant, and amazing.  Yes, the female Piranga olivacea got the short end of the stick as far as colors go but despite the lack of brilliant coloration they are not unattractive birds.
This female bird was spotted in Brooklyn, New York's Prospect Park on the last day of April, 2011.  She foraged in trees and bushes from five to thirty feet off the ground in front of me for at least ten minutes while I struggled to track her with my digiscoping rig.  Sadly, I missed the short-range shots of her feeding in a flowering tree, a miss which would have been far worse had it been a male.  Nonetheless, I am still pretty happy with these shots, the best I have gotten so far of a female Scarlet Tanager.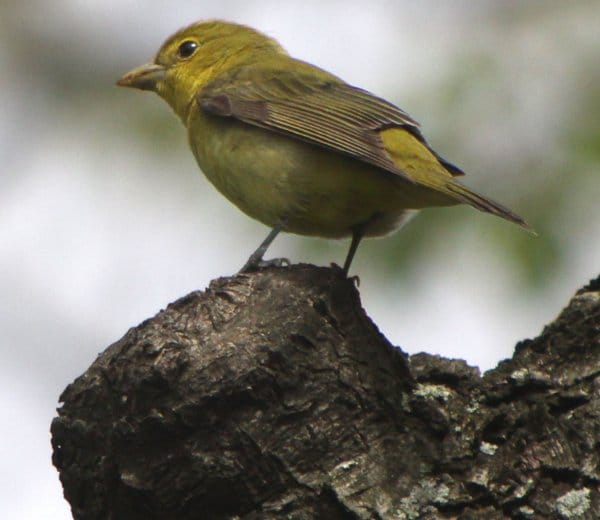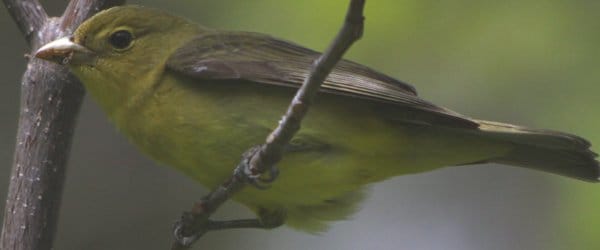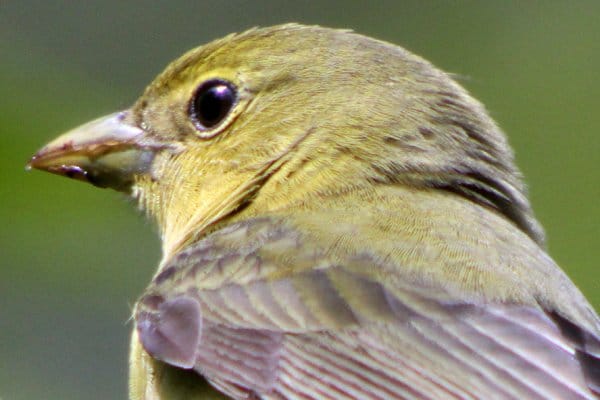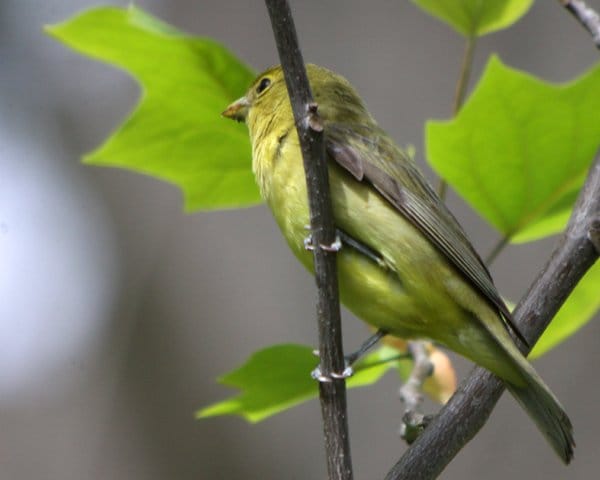 If you liked this post and want to see more great images of birds make sure to check out 10,000 Clicks, our big (and growing) page of galleries here at 10,000 Birds.
…