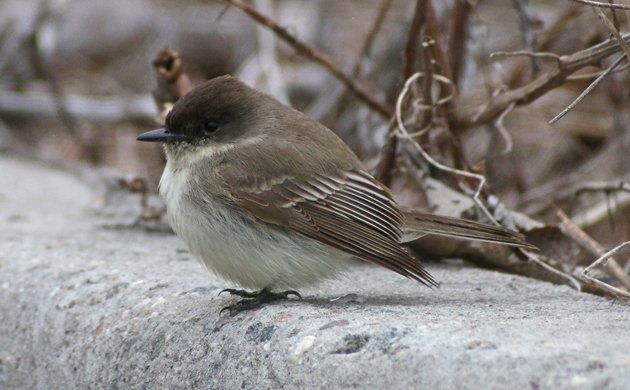 I saw my first migratory Eastern Phoebe of the year today in the same place as last year – Rockaway Community Park in southern Queens – and a day earlier than last year, but still later than usual for me. For me, this means that spring has arrived! (The actual bird is the one in all three images.)
As I have for the last several years, I will now ask the same question of midwesterners and northeasterners that I ask every year: When did you see your first Eastern Phoebe of 2014? And was it late or early?
Puddle, puddle, on the ground, who's the fairest phoebe around?
This is a bit late for me but not by too much. My average over the last ten years is now 21 March and it would be much later if not for the early bird I found in 2006 on 03 March. If you are interested, here are the dates of my first phoebe from each of the last ten years.
2015 – 28 March
2014 – 29 March
2013 – 24 March
2012 – 15 March
2011 – 19 March
2010 – 31 March
2009 – 15 March
2008 – 21 March
2007 – 26 March
2006 – 03 March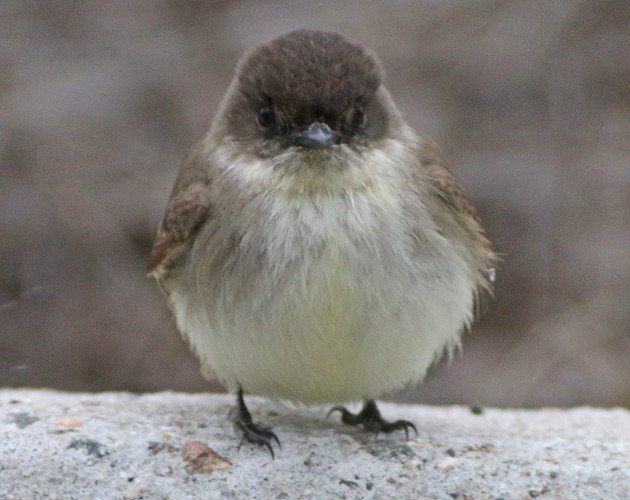 Great, I'm your first phoebe of 2015. Now find me some bugs and turn off the cold!