A Green Heron at Five Rivers in Delmar, NY, was my trigger bird, so I was pleased the last time I was there to see one land on a nearby branch.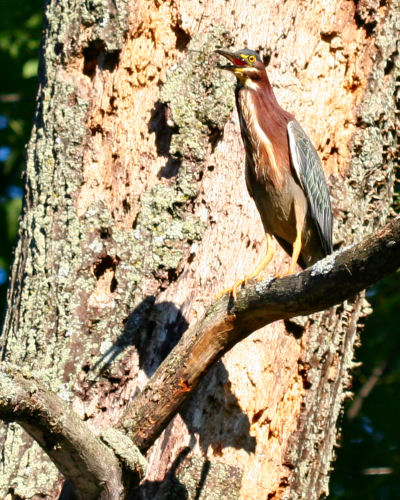 I had never managed to get so close to a Green Heron in decent light before. I was actually at Five Rivers looking for butterflies, but who am I to turn down a brief photo session with the species that triggered all this birding?
I watched and photographed for about two minutes until the heron flew across the pond for some hunting.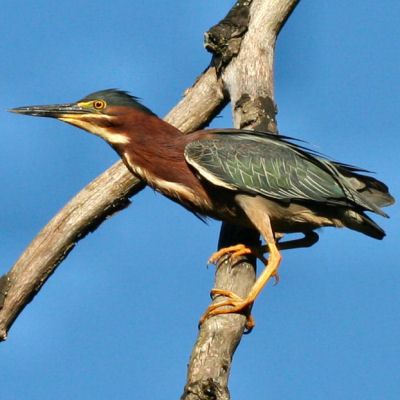 Green Herons breed every year at Five Rivers but they are usually not so confiding. Normally I watch them hunting frogs, small fish, and other aquatic life from a distance or hear their raucous squawks as I unknowingly flush them, so seeing one so close, in that certain slant of light, was wonderful. Maybe next time a Great Blue Heron will be so kind?