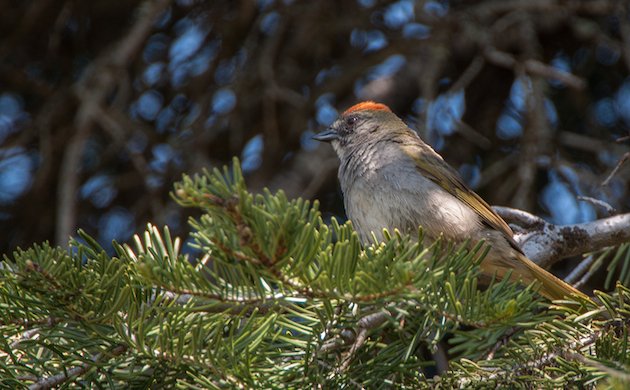 I had the pleasure of attending the first Mountain Bird Festival in Ashland Oregon recently and it was great! The Wildlife Conservation Stamp Project was one of the sponsors of the festival which was hosted by the Klamath Bird Observatory.
One of the major draws to the festival was viewing the Great Gray Owl, but that is for another post altogether.
Another of the target birds of the festival was the Green-tailed Towhee (Pipilo chlorurus), a bird I had seen at Lassen Volcanic National Park, but a photo of which had eluded me. Click on photos for full sized images.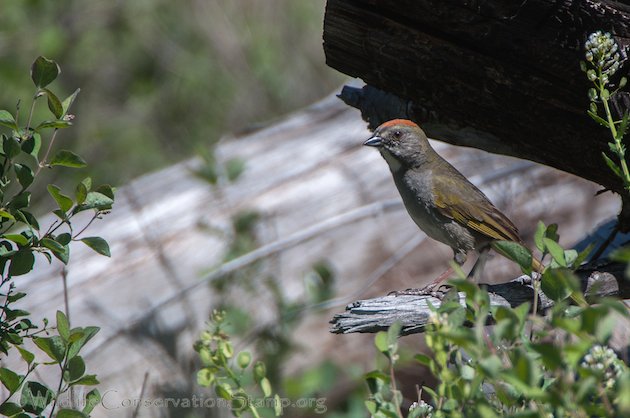 Green-tailed Towhees breed in species-rich shrub communities within shrub-steppe habitats, and disturbed and open areas of montane forest, often created by forest fires1. Up in Ashland we found them on the outskirts of Howard Prairie Lake.
They are secretive birds and seem to be difficult to see out in the open, spending most of their time in dense thickets. This bird finally came out on the log above after several minutes of waiting on our part, listening to their songs coming from the brush.
Once s/he showed itself and I began taking photographs, the bird seemed to be intrigued by the sound of the camera clicking, flying up into the tree right in front of us where I took the featured image above and this one.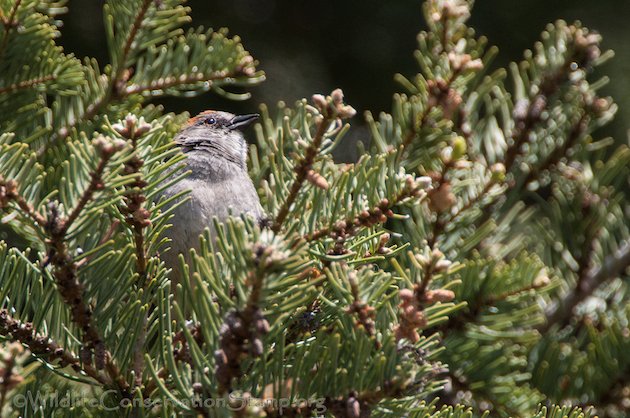 References: 1Birds of North America Online