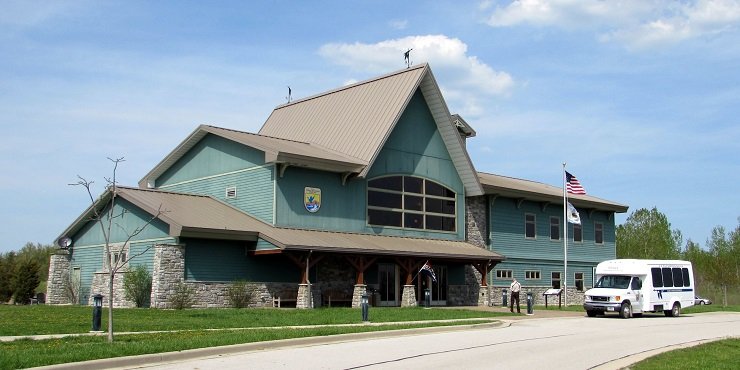 National Wildlife Refuges protect critical habitat and provide some of the best birding locations in the United States. Although birders and other users of NWRs create local jobs, federal lands can be costly for local governments because, broadly speaking, federal land cannot be taxed by state or local governments. This federal tax immunity can deprive such governments of property tax revenues that would have been collected had the land been owned by any other entity.
To mitigate the impact of a reduced tax base, the federal government makes payments in lieu of taxes (PILT) to affected local governments. As described by the Department of the Interior (lightly edited for readability):
Payments in Lieu of Taxes (PILT) are Federal payments to local governments to help offset losses in property taxes due to the existence of nontaxable Federal lands within their boundaries.

PILT payments help local governments carry out such vital services as firefighting and police protection, construction of public schools and roads, and search-and-rescue operations. PILT payments are made annually for tax-exempt Federal lands administered by Department of the Interior agencies. PILT payments are one of the ways the Federal Government can fulfill its role of being a good neighbor to local communities.

The formula used to compute the payments is contained in the PILT Act and is based on population, revenue-sharing payments, and the amount of Federal land within an affected county. Since these payments began in 1977, the Department has distributed nearly $10.8 billion in PILT payments to 49 States (all but Rhode Island), the District of Columbia, Puerto Rico, Guam, and the Virgin Islands.
The specific amounts and other details can be found via the links, but the payments are larger for western states (which have far more federal land). In 2022, payments totaled $549.4 million. A sample of the details is below.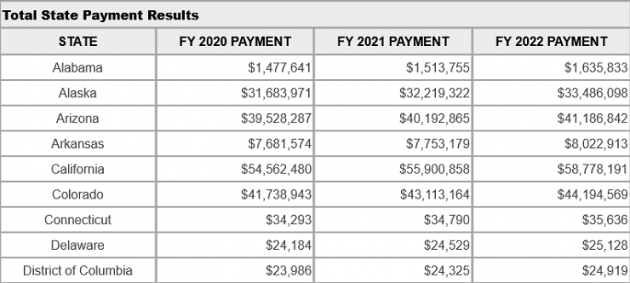 Although the existence of PILT has no direct impact on birders, the details of how NWRs are managed can be interesting. And, in the case of PILT, it shows how the federal government attempts to be a good neighbor, even if it doesn't pay taxes.
Of course, birders can support NWRs by buying federal duck stamps.