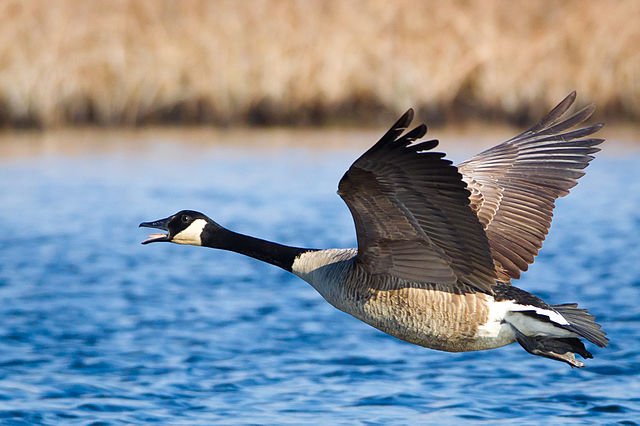 While those of us in the United States are coping with a long, painful, crazy Presidential election process, our genial, civilized, and thoughtful neighbors to the North are doing some voting of their own. The contest: Canada's national bird.
Five candidates made the final cut: Common Loon, Snowy Owl, Gray Jay, Black-capped Chickadee, and of course, Canada Goose, like the specimen above photographed by Daniel D'Auria and posted on Wikimedia Commons. (Sadly excluded were the Canada Warbler, and the White-throated Sparrow, with its melodic ode to Canada—or Sam Peabody, depending on your ear.)
Voting has already wrapped up, but the Royal Canadian Geographic Society, which is sponsoring the National Bird Project, just held a forum where each bird's merits were passionately declaimed by prominent Canadian conservation and ornithology experts. Click here to hear all of their arguments (the visuals are not that exciting).
Now that the votes are cast, we'll have to hold our breath until results are announced Nov. 21st in the December issue of Canadian Geographic. Meanwhile, we can conduct our own 10,000 Birds poll: Which of the five would you pick to represent the Great White North? (Sign me #TeamGrayJay)