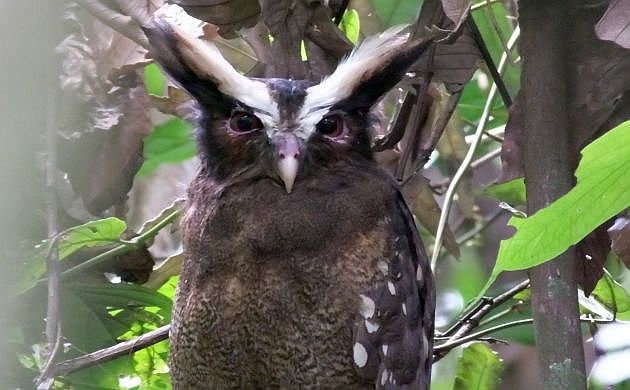 The end of December is nigh and I don't feel pressured to chase birds. How can that be? Aren't I doing a Big Year? Don't I always sort of do one? Yes, I do but it's more like meeting a personal goal rather than ditching all responsibility to twitch from one corner of the country to the next. I usually try for 600 species and then aim for 50 more. This year, I set the bar at 700 and am very pleased to have reached that coveted number in early November. It happened at Chomes and took the form of a lone American Oystercatcher in flight right after a Gull-billed Tern with an invisible #699 had flown into my binocular view.  Yippee! On that November morning, the birding Big Year weight was lifted from my shoulders and it's been a breeze ever since. I don't even feel the need to chase that Wattled Jacana near Rancho Naturalista or the recent insane country first White-crowned Sparrow in the Osa Peninsula. Maybe next year, but not just right now. Instead, I think I might sleep in, at least for a day or two.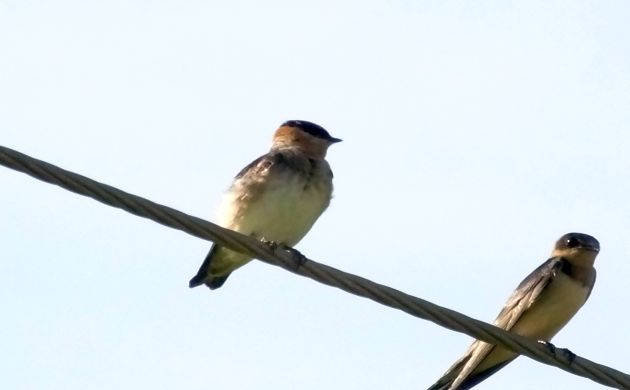 I saw a Cave Swallow that same day, #698, and a choice year bird.
My birding nonchalance doesn't mean that I am going to ignore additional year birds. I'll take more of those along with that double espresso thank you very much but now, I don't have to figure out a way to escape to Monteverde and try for just a few more species (although that's always nice). I have enough in this year's bird count basket and I am pleased. If there's a downside to seeing and hearing so many species in 365 days, I suppose it would be choosing the top ten. I mean how do you pick between views of iridescent quetzals, more than forty species of glittering hummingbirds, tanagers, that rare Great Jacamar at Selva Bananito…  Although there's really too much to choose from, here's ten of my best birds from 2017:
The shearwater: Come to think of it, this one probably wins the prize for my best bird of the year because it just hits too many exemplary factors to not take the crown. We didn't have to take a sea-sicky pelagic trip to see it, nope, the thing just floated right in front of the point at Puntarenas like some weird lost duck. AND, although Sooty Shearwater would be a fantastic record, I have been leaning more and more towards it actually having been a Christmas Shearwater. Although I still need to share the few images of the bird with shearwater experts, it looks a lot more likely that the dark shearwater at the point wasn't just an excellent year bird, but also a choice lifer.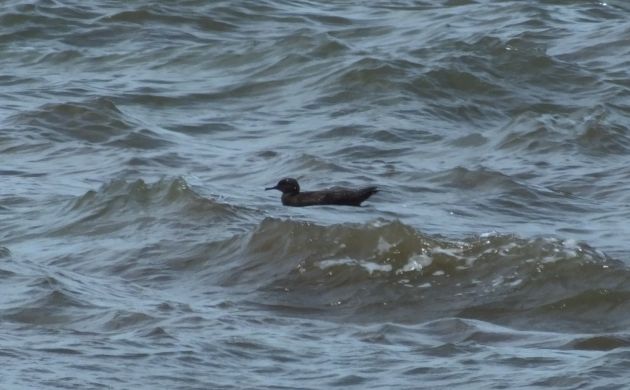 Sooty Tern!: Speaking of lifers, this is why it pays to take the Puntarenas-Paquera ferry. Although I suspect that the rainy season is the best time to see rare birds from the ferry, who knows? If you ride the ferry, scope that water. Ferry trips played a key role in attaining 700 for the year by also giving me two jaegers, Bridled Tern, Brown Noddy, Red-billed Tropicbird, Galapagos Shearwater, and two storm-petrel species.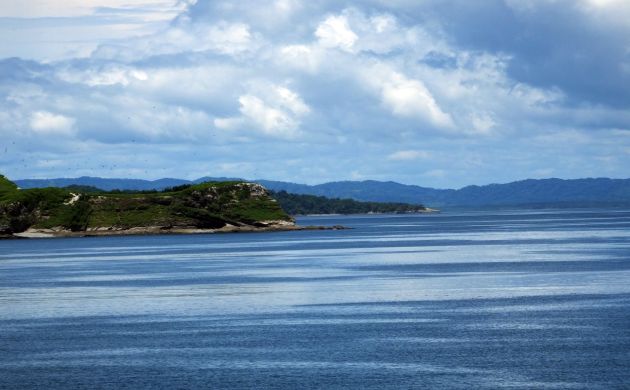 A fine view from the ferry.
Aplomado Falcon: Another strong contender for my bird of the year, man am I glad that we took the time to see this one! A juvenile was zipping around some fields just outside of Cartago for a couple months and stayed long enough for me to gain an excellent year and country bird. Awesomeness.
Northern Potoo: Yes! Another seriously satisfying year and country bird. I have inspected many a dead branch, looked at more than a few potential perches sans success. I have held my speaker to the night sky to play the hoarse calls of this strange elusive bird with nary a response. Finally, one chose to perch near the entrance of Las Pailas in Rincon de la Vieja, and it did so when I was there for their first CBC. Many thanks to a young intern named Raul who kept track of the bird and made sure that everyone doing the CBC saw it.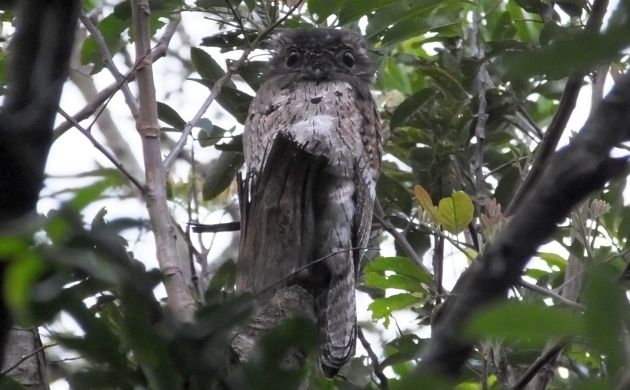 Here's looking at you potoo!
Yellow-breasted Crake: Thanks to good local guides, this year, many birders had wonderful views of this challenging species in Costa Rica. The ones I saw were made that much better because they were shared with friends old and new in the beautiful late afternoon light of Cano Negro Wildlife Refuge.
Spotted Rail!: In terms of size and shape, this is Costa Rica's version of the Virginia Rail, of the Water Rail. However, other than a few vocalizations, the similarities stop there because in Costa Rica, this is not a common bird by any means. It is little known, could be nomadic, and is an overall serious pain to see. I heard one in some rice fields in the Osa more than 15 years ago. I probably heard a couple more respond to playback with uncharacteristic calls in other wetland habitats. Last week, I finally caught up with the Spotted Rail in a definitive seen and heard manner in rice fields on the road to Playa Panama. They splashed in and called from the rice, and they eventually showed themselves. If I hadn't already seen a probable Christmas Shearwater, the long awaited Spotted Rail would likely be my bird of the year.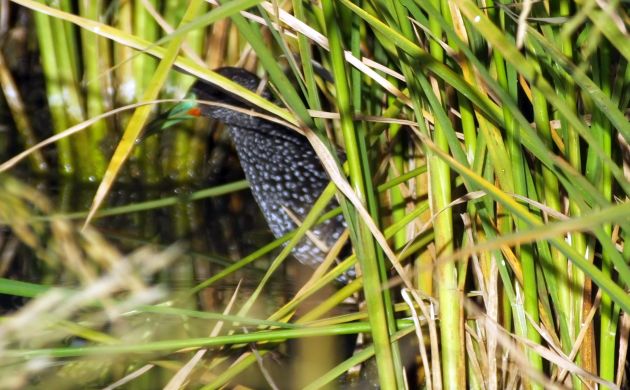 Hello lifer.
The Monklet: This year, I did quite well with the much wanted, recluse expert Lanceolated Monklet. There might be several species of puffbirds, nunbirds, and even nunlets, but there's only one monklet and in Costa Rica, it's a helluvuh tough bird! I had a few at La Marta at the beginning of 2017, and at least one more during the Arenal CBC.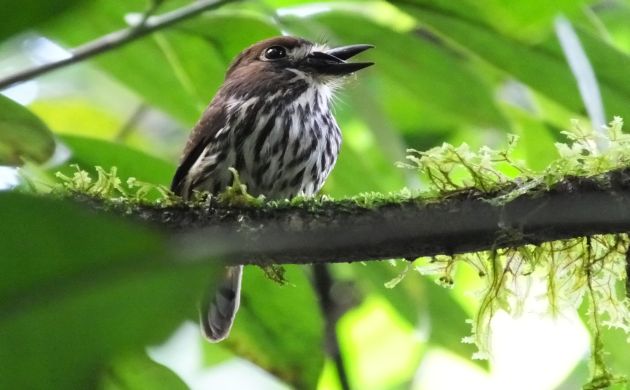 This is a monklet. It's one of those birds that doesn't really like to be seen.
The ground-dove: World birders should know what I mean by "the ground-dove". If I were in Brazil, we would be talking about one with blue eyes or purple wings. Elsewhere, it's the one with a maroon chest. Another memorable day shared with birders and ornithologists on the high slopes of Irazu Volcano.
Cape May Warbler: Yep, that's right! There had been a glaring, unchecked box next to this species on my Costa Rica list for way too long. Thanks to one that spent the winter in some trees in front of a McDonald's in Cartago, the box got checked in January.
Owls: Most birders will agree that any owl sighting is worth a mention. In common with last year, I got all the regularly occurring owl species. That means getting birds like Unspotted Saw-whet, Costa Rican Pygmy-owl, and Crested Owl but not hearing or seeing Great Horned, Burrowing, or Short-eared Owls.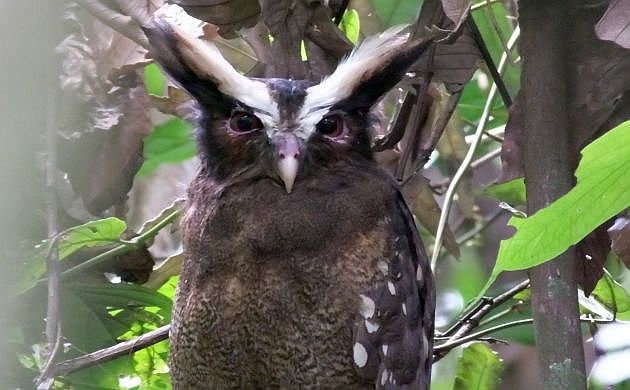 Crested Owl 
Honorable mentions must of course also be mentioned, this year, these birding shout-outs go to the golden-hued Great Jacamar that came out to play at Selva Bananito, the warblerish Rufous-rumped Antwrens seen and heard during the El Silencio "hike", the Lance-tailed Manakins and Ruddy Foliage-gleaners that were nice enough to show and make it onto my country list, the wonderful perched Cave Swallow at Chomes, and the pair of rare Blue Seedeaters near San Jose. Overall, it has been a great year, especially when much of my birding was shared with good friends old and new and with dozens of clients. Although I don't plan on doing any sort of Big Year in 2018, I look forward to enjoying and sharing a lot more of Costa Rica's exciting and beautiful birdlife. I hope to see you here!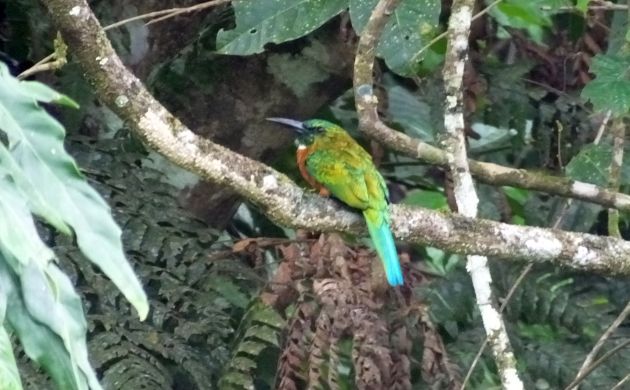 This jacamar is just great.