After my last adventure in the high hills of western Albany County I got an email from Christine, the birder who found my year Lark Sparrow, asking if I might be willing to try to show some Pine Grosbeaks to her over Thanksgiving weekend. Of course I was game, not only because I felt like I owed her a bird but because the looks I had at the Pine Grosbeaks that Tom and I saw were a bit short of satisfying. This time would be different.
Christine got to Albany just after seven and we hopped in my car and headed west. En route, we got a call from Tom saying he had a flock of cooperative Pine Grosbeaks so we hustled to meet him. I'm not sure if cooperative is the word…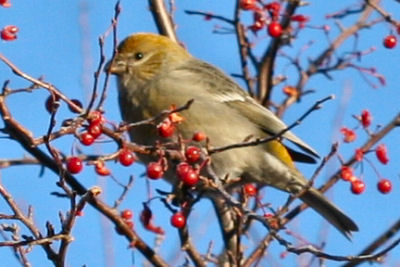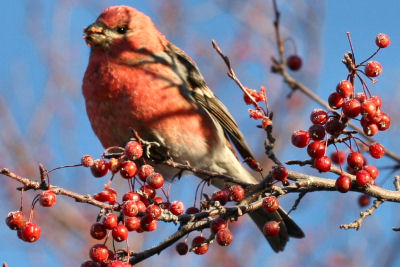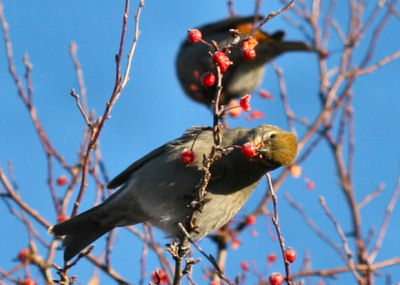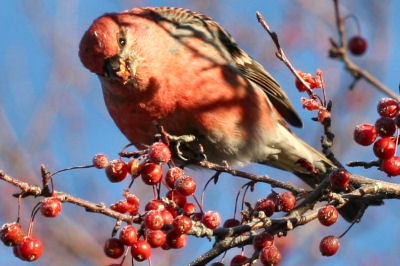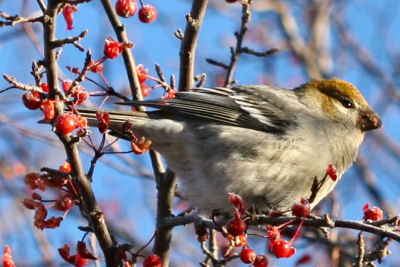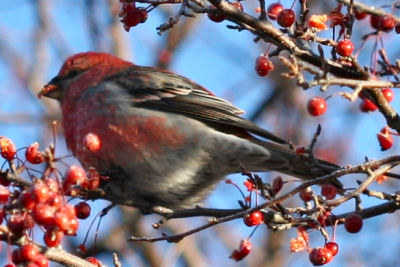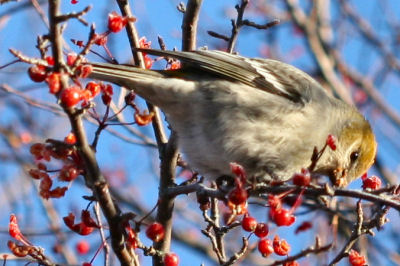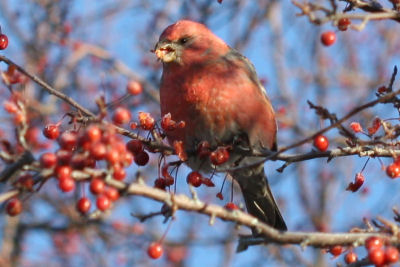 The reddish ones are males and the yellowish ones are females. There were about twelve of them chewing up the fruit and spitting it out while retaining the seeds. They totally ignored the three of us, allowing us to approach within six feet without a care in the world. Talk about good looks!
And, over the next couple of hours we also spotted two Evening Grosbeaks, a Northern Shrike, a flock of eight Common Redpolls, American Tree Sparrows, Ruffed Grouse, Snow Buntings, and a host of other more common birds. It was fun to get Christine a lifer, her ABA area #510, even though Tom really deserves the credit. But it was even more fun just appreciating such a rarely-seen bird at such close range.