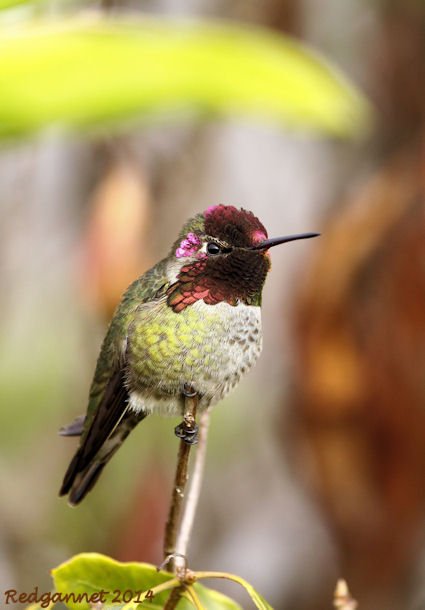 This year Redgannet has agreed to include birds on his year list only if they are logged from a site that he has either not birded before, or has not visited for more than 5 years.
Whilst his nomadic lifestyle allows him to bird all around the world, he tends to favour  certain spots and sticks to where he knows. If he is to become a better birder, he must try harder! So this year he will have to stretch his wings a little and explore further afield to amass a decent roll call. There are some destinations where this will be easy but in others, limited birding opportunities will challenge him to add to the list.
He intends to make extensive use of the eBird Hotspot Explorer and even went on his first proper (unsuccesful) twitch.
White-faced Whistling-Duck (Dendrocygna viduata) 26th July, Protea Hotel, Abuja
Graylag Goose [sp] (Anser anser) March 11th, Sevenoaks, Kent
Brant [sp] (Branta bernicla) 12th Jan, San Diego River, San Diego
Canada Goose [sp] (Branta canadensis) Feb 9th Coyote Point, San Francisco
Mute Swan (Cygnus olor) March 11th Bushy Park, Surrey
Egyptian Goose (Alopochen aegyptiaca) Jan 31st, Intaka Island, Cape Town
Common Shelduck (Tadorna tadorna) March 12th Elmlea, Kent, UK
Wood Duck (Aix sponsa) 25th Aug 14 Yesler Swamp, Seattle
Gadwall [sp] (Anas strepera) 12th Jan, San Diego River, San Diego
Eurasian Wigeon (Anas penelope) March 12th Elmlea, Kent, UK
American Wigeon (Anas americana) 12th Jan, San Diego River, San Diego
American Black Duck (Anas rubripes) 21st Feb Belle Isle Marsh, Boston
Yellow-billed Duck [sp] (Anas undulata) Jan 31st, Intaka Island, Cape Town
Mallard [sp] (Anas platyrhynchos) 12th Jan, San Diego River, San Diego
Indian Spot-billed Duck [sp] (Anas poecilorhyncha) Jan 24th Bellal Lake Park, Bengaluru
Blue-winged Teal (Anas discors) 12th Jan, San Diego River, San Diego
Cinnamon Teal [sp] (Anas cyanoptera) 12th Jan, San Diego River, San Diego
Cape Shoveler (Anas smithii) Jan 31st, Intaka Island, Cape Town
Northern Shoveler (Anas clypeata) 12th Jan, San Diego River, San Diego
Northern Pintail (Anas acuta) 12th Jan, San Diego River, San Diego
Green-winged Teal [sp] (Anas crecca) 12th Jan, San Diego River, San Diego
Red-crested Pochard (Netta rufina) March 11th Bushy Park, Surrey
Canvasback (Aythya valisineria) Feb 9th Coyote Point, San Francisco
Redhead (Aythya americana) 12th Jan, San Diego River, San Diego
Common Pochard (Aythya ferina) March 11th Bushy Park, Surrey
Ring-necked Duck (Aythya collaris) Apr 2nd, Salt River – Granite Reef, Phoenix
Tufted Duck (Aythya fuligula) March 11th, Sevenoaks, Kent
Greater Scaup [sp] (Aythya marila) Feb 9th Sanchez Creek Lagoon, San Francisco
Lesser Scaup (Aythya affinis) 12th Jan, San Diego River, San Diego
Surf Scoter (Melanitta perspicillata) 11th Apr Monterey, Ca
Bufflehead (Bucephala albeola) 12th Jan, San Diego River, San Diego
Common Goldeneye [sp] (Bucephala clangula) Feb 9th Sanchez Creek Lagoon, San Francisco
Hooded Merganser (Lophodytes cucullatus)  Apr 3rd Boyce Thompson Arboretum, Phoenix
Common Merganser [sp] (Mergus merganser) Apr 3rd, Salt River – Coon Bluff, Phoenix
Red-breasted Merganser (Mergus serrator) 12th Jan, San Diego River, San Diego
Ruddy Duck [sp] (Oxyura jamaicensis) 12th Jan, San Diego River, San Diego
Dusky-legged Guan [sp] (Penelope obscura) 24th Sept 14 Itatiaia NP, Brazil
Helmeted Guineafowl [sp] (Numida meleagris) Feb 2nd Kommetjie, Cape Town
California Quail [sp] (Callipepla californica) 12th Apr Pinnacles NP
Gambel's Quail [sp] (Callipepla gambelii) Apr 2nd, Salt River – Granite Reef, Phoenix
Cape Francolin (Francolinus capensis) Jan 31st, Intaka Island, Cape Town
Swainson's Francolin [sp] (Francolinus swainsonii) Mar 15th, Suikersbosrand, Johannesburg
Red Junglefowl [sp] (Gallus gallus) 28th Feb Pulau Ubin, Singapore
Ring-necked Pheasant [sp] (Phasianus colchicus) March 12th Elmlea, Kent, UK
Wild Turkey [sp] (Meleagris gallopavo) Apr14th Groveland, Ca.
Red-throated Loon (Gavia stellata) Feb 10th Fort Mason, San Francisco
Common Loon (Gavia immer) Feb 10th Fort Mason, San Francisco
Little Grebe [sp] (Tachybaptus ruficollis) Jan 31st, Intaka Island, Cape Town
Pied-billed Grebe [sp] (Podilymbus podiceps) 12th Jan, San Diego River, San Diego
Horned Grebe [sp] (Podiceps auritus) Feb 9th Coyote Point, San Francisco
Great Crested Grebe [sp] (Podiceps cristatus) March 11th, Sevenoaks, Kent
Eared Grebe [sp] (Podiceps nigricollis) 12th Jan, San Diego River, San Diego
Western Grebe [sp] (Aechmophorus occidentalis) 12th Jan, San Diego River, San Diego
Clark's Grebe [sp] (Aechmophorus clarkii) Feb 9th Coyote Point, San Francisco
White-capped Albatross [sp] (Thalassarche cauta) Feb 1st Cape Town Pelagic
Black-browed Albatross [sp] (Thalassarche melanophris) Feb 1st Cape Town Pelagic
White-chinned Petrel (Procellaria aequinoctialis) Feb 1st Cape Town Pelagic
Great Shearwater (Puffinus gravis) Feb 1st Cape Town Pelagic
Sooty Shearwater (Puffinus griseus) Feb 1st Cape Town Pelagic
Wilson's Storm-petrel [sp] (Oceanites oceanicus) Feb 1st Cape Town Pelagic
European Storm-petrel [sp] (Hydrobates pelagicus) Feb 1st Cape Town Pelagic
Cape Gannet (Morus capensis) Feb 1st Cape Town Pelagic
Double-crested Cormorant [sp] (Phalacrocorax auritus) 12th Jan, San Diego River, San Diego
Indian Cormorant (Phalacrocorax fuscicollis) Jan 24th Bellal Lake Park, Bengaluru
Great Cormorant [sp] (Phalacrocorax carbo) 15th Jan Hove Lagoon, West Sussex
Cape Cormorant (Phalacrocorax capensis) Feb 1st Cape Town Pelagic
Brandt's Cormorant (Phalacrocorax penicillatus) Apr 9th Alcatraz
Neotropic Cormorant [sp] (Phalacrocorax brasilianus) May 12th Parque Estudial Alberto Lofgren, Sao Paulo, Brazil
Bank Cormorant (Phalacrocorax neglectus) Feb 2nd Kommetjie, Cape Town
Pelagic Cormorant [sp] (Phalacrocorax pelagicus) 11th Apr Monterey, Ca
Long-tailed Cormorant [sp] (Phalacrocorax africanus) Jan 31st, Intaka Island, Cape Town
Crowned Cormorant (Phalacrocorax coronatus) Feb 2nd Kommetjie, Cape Town
Little Cormorant (Phalacrocorax niger) Jan 24th Bellal Lake Park, Bengaluru
African Darter [sp] (Anhinga rufa) Jan 31st, Intaka Island, Cape Town
Oriental Darter (Anhinga melanogaster) Jan 24th Bellal Lake Park, Bengaluru
Great White Pelican (Pelecanus onocrotalus) Jan 31st, Intaka Island, Cape Town
Spot-billed Pelican (Pelecanus philippensis) Jan 24th Bellal Lake Park, Bengaluru
American White Pelican (Pelecanus erythrorhynchos) 11th Apr Monterey, Ca
Brown Pelican [sp] (Pelecanus occidentalis) 12th Jan, San Diego River, San Diego
Yellow Bittern (Ixobrychus sinensis) 10th July, Olympic Forest Park, Beijing
Little Bittern [sp] (Ixobrychus minutus) Jan 31st, Intaka Island, Cape Town
Great Blue Heron [sp] (Ardea herodias) 12th Jan, San Diego River, San Diego
Gray Heron [sp] (Ardea cinerea) Jan 31st, Intaka Island, Cape Town
Black-headed Heron (Ardea melanocephala) Jan 31st, Intaka Island, Cape Town
Purple Heron [sp] (Ardea purpurea) Jan 24th Bellal Lake Park, Bengaluru
Great Egret [sp] (Ardea alba) 12th Jan, San Diego River, San Diego
Intermediate Egret [sp] (Mesophoyx intermedia) Jan 24th Bellal Lake Park, Bengaluru
Little Egret [sp] (Egretta garzetta) Jan 24th Bellal Lake Park, Bengaluru
Western Reef-heron [sp] (Egretta gularis) Mar 28th, Hans Cottage Botel, Accra, Ghana
Snowy Egret [sp] (Egretta thula) 12th Jan, San Diego River, San Diego
Little Blue Heron (Egretta caerulea) 12th Jan, San Diego River, San Diego
Black Heron (Egretta ardesiaca) 16th Aug, University of Ghana, Botanical Gardens, Accra
Cattle Egret [sp] (Bubulcus ibis)Mar 15th, Suikersbosrand, Johannesburg
Squacco Heron (Ardeola ralloides)Mar 28th, Hans Cottage Botel, Accra, Ghana
Indian Pond-Heron (Ardeola grayii) Jan 24th Bellal Lake Park, Bengaluru
Green Heron [sp] (Butorides virescens) Apr 2nd, Salt River – Granite Reef, Phoenix
Striated Heron [sp] (Butorides striata) Mar 28th, Winneba Lagoon, Accra, Ghana
Black-crowned Night-heron [sp] (Nycticorax nycticorax) 13th Jan, Dairy Mart Rd – Main Pond, San Diego
Glossy Ibis (Plegadis falcinellus) Jan 24th Bellal Lake Park, Bengaluru
Sacred Ibis [sp] (Threskiornis aethiopicus) Feb 1st Cape Town Pelagic
Hadada Ibis [sp] (Bostrychia hagedash) Feb 2nd Kommetjie, Cape Town
Black Vulture [sp] (Coragyps atratus) 8th March, McInnish Park, Dallas
Turkey Vulture [sp] (Cathartes aura) 13th Jan, Dairy Mart Rd – Main Pond, San Diego

California Condor (Gymnogyps californianus) 12th Apr Pinnacles NP

Osprey [sp] (Pandion haliaetus) 12th Jan, San Diego River, San Diego
Black-shouldered Kite [sp] (Elanus caeruleus)Mar 15th, Suikersbosrand, Johannesburg
Black Kite [sp] (Milvus migrans) Jan 24th Bellal Lake Park, Bengaluru
Brahminy Kite [sp] (Haliastur indus) Jan 24th Bellal Lake Park, Bengaluru
White-bellied Sea-Eagle (Haliaeetus leucogaster) 28th Feb Pulau Ubin, Singapore
Bald Eagle [sp] (Haliaeetus leucocephalus) Apr 2nd, Salt River – Granite Reef, Phoenix
Hooded Vulture (Necrosyrtes monachus) Mar 27th, Winneba – Bonkro, Accra, Ghana
Black-breasted Snake-Eagle (Circaetus pectoralis)Mar 15th, Suikersbosrand, Johannesburg
Eurasian Marsh-harrier [sp] (Circus aeruginosus) March 12th Elmlea, Kent, UK
Northern Harrier [sp] (Circus cyaneus) 12th Jan, San Diego River, San Diego
Lizard Buzzard [sp] (Kaupifalco monogrammicus) Mar 28th, Kakum – Winneba, Accra, Ghana
Crested Goshawk [sp] (Accipiter trivirgatus) 28th Feb Pulau Ubin, Singapore
Shikra [sp] (Accipiter badius) Jan 24th Bengaluru Palace, Bengaluru
Sharp-shinned Hawk [sp] (Accipiter striatus) Apr 2nd, Salt River – Granite Reef, Phoenix
Cooper's Hawk (Accipiter cooperii) 7th March, Coppell-Ledbetter Rd, Dallas
Bicolored Hawk [sp] (Accipiter bicolor) 25 Sept 14 Itatiaia NP, Brazil
Black Goshawk [sp] (Accipiter melanoleucus) Feb 2nd Kommetjie, Cape Town
Red-shouldered Hawk [sp] (Buteo lineatus) 8th March, Elm Fork NP, Dallas
Broad-winged Hawk [sp] (Buteo platypterus) 24th June Edith L. Moore Nature Sanctuary, Houston, Tx
Red-tailed Hawk [sp] (Buteo jamaicensis) 12th Jan, San Diego River, San Diego
Common Buzzard [sp] (Buteo buteo) March 12th Elmlea, Kent, UK
Jackal Buzzard (Buteo rufofuscus) Feb 2nd Kommetjie, Cape Town
Changeable Hawk-eagle [sp] (Nisaetus cirrhatus) 28th Feb Pulau Ubin, Singapore
Southern Caracara (Caracara plancus) 24th Sept 14 Itatiaia NP, Brazil
Eurasian Kestrel [sp] (Falco tinnunculus) 15th Jan Hove Lagoon, West Sussex
American Kestrel [sp] (Falco sparverius) 12th Jan, San Diego River, San Diego

Gray Kestrel (Falco ardosiaceus) Mar 27th, Bonkro Village, Accra, Ghana

Amur Falcon (Falco amurensis)Mar 15th, Suikersbosrand, Johannesburg
Merlin [sp] (Falco columbarius) 13th Jan, Dairy Mart Rd – Main Pond, San Diego
Eurasian Hobby [sp] (Falco subbuteo) 2nd May Stodmarsh National Nature Reserve
Lanner Falcon [sp] (Falco biarmicus) Mar 27th, Winneba – Bonkro, Accra, Ghana
Peregrine Falcon [sp] (Falco peregrinus) 12th Jan, San Diego River, San Diego
Clapper (Ridgeway's) Rail [sp] (Rallus longirostris) 12th Jan, San Diego River, San Diego
Slaty-breasted Wood-Rail (Aramides saracura) 25 Sept 14 Itatiaia NP, Brazil
White-breasted Waterhen [sp] (Amaurornis phoenicurus) Jan 24th Bellal Lake Park, Bengaluru
Black Crake (Amaurornis flavirostra) Mar 28th, Hans Cottage Botel, Accra, Ghana
Purple Swamphen [sp] (Porphyrio porphyrio) Jan 24th Bellal Lake Park, Bengaluru
Eurasian Moorhen [sp] (Gallinula chloropus) Jan 31st, Intaka Island, Cape Town
Common Gallinule [sp] (Gallinula galeata) Apr 2nd, Salt River – Granite Reef, Phoenix
Red-knobbed Coot (Fulica cristata) Jan 31st, Intaka Island, Cape Town
Eurasian Coot [sp] (Fulica atra) Jan 24th Bellal Lake Park, Bengaluru
American Coot [sp] (Fulica americana) 12th Jan, San Diego River, San Diego
Senegal Thick-Knee (Burhinus senegalensis) 16th Aug, University of Ghana, Botanical Gardens, Accra
Northern Lapwing (Vanellus vanellus) March 11th, Sevenoaks, Kent
Blacksmith Plover (Vanellus armatus) Jan 31st, Intaka Island, Cape Town
Spur-winged Plover (Vanellus spinosus) 16th Aug, University of Ghana, Botanical Gardens, Accra
Wattled Lapwing [sp] (Vanellus senegallus) Mar 27th, Winneba Plains, Accra, Ghana
Red-wattled Lapwing [sp] (Vanellus indicus) Jan 24th Bellal Lake Park, Bengaluru
Southern Lapwing [sp] (Vanellus chilensis) May 12th Parque Estudial Alberto Lofgren, Sao Paulo, Brazil
Black-bellied Plover (Pluvialis squatarola) 12th Jan, San Diego River, San Diego
Common Ringed Plover [sp] (Charadrius hiaticula) May 16th Rye Harbour Nature Reserve, UK
Semipalmated Plover (Charadrius semipalmatus) 12th Jan, San Diego River, San Diego
White-fronted Plover [sp] (Charadrius marginatus) Feb 2nd Kommetjie, Cape Town
Killdeer [sp] (Charadrius vociferus) 12th Jan, San Diego River, San Diego
Eurasian Oystercatcher [sp] (Haematopus ostralegus) March 12th Elmlea, Kent, UK
African Oystercatcher (Haematopus moquini) Feb 2nd Kommetjie, Cape Town
Black Oystercatcher (Haematopus bachmani) 11th Apr Monterey, Ca
Black-winged Stilt (Himantopus himantopus) June 10th, Jeddah Corniche
Black-necked Stilt [sp] (Himantopus mexicanus) 12th Jan, San Diego River, San Diego
Pied Avocet (Recurvirostra avosetta) March 12th Elmlea, Kent, UK
American Avocet (Recurvirostra americana) 12th Jan, San Diego River, San Diego
 African Jacana (Actophilornis africanus) Mar 28th, Hans Cottage Botel, Accra, Ghana
Bronze-winged Jacana (Metopidius indicus) Jan 24th Bellal Lake Park, Bengaluru
Common Sandpiper (Actitis hypoleucos) 28th Feb Pulau Ubin, Singapore
Spotted Sandpiper (Actitis macularius) 12th Jan, San Diego River, San Diego
Wandering Tattler (Tringa incana) Feb 10th Fort Mason, San Francisco
Greater Yellowlegs (Tringa melanoleuca) 12th Jan, San Diego River, San Diego
Common Greenshank (Tringa nebularia) Mar 28th, Winneba Lagoon, Accra, Ghana
Willet [sp] (Tringa semipalmata) 12th Jan, San Diego River, San Diego
Wood Sandpiper (Tringa glareola) 16th Aug, University of Ghana, Botanical Gardens, Accra
Common Redshank [sp] (Tringa totanus) March 12th Elmlea, Kent, UK
Whimbrel [sp] (Numenius phaeopus) 12th Jan, San Diego River, San Diego
Eurasian Curlew [sp] (Numenius arquata) March 12th Elmlea, Kent, UK
Long-billed Curlew [sp] (Numenius americanus) 12th Jan, San Diego River, San Diego
Marbled Godwit [sp] (Limosa fedoa) 12th Jan, San Diego River, San Diego
Ruddy Turnstone [sp] (Arenaria interpres) May 16th Rye Harbour Nature Reserve, UK
Red Knot [sp] (Calidris canutus) May 16th Rye Harbour Nature Reserve, UK
Western Sandpiper (Calidris mauri) 12th Jan, San Diego River, San Diego
Least Sandpiper (Calidris minutilla) 12th Jan, San Diego River, San Diego
Dunlin [sp] (Calidris alpina) 12th Jan, San Diego River, San Diego
Short-billed Dowitcher [sp] (Limnodromus griseus) 12th Jan, San Diego River, San Diego
Wilson's Snipe (Gallinago delicata) Feb 9th Coyote Point, San Francisco
Common Snipe [sp] (Gallinago gallinago) March 11th, Sevenoaks, Kent
Sabine's Gull [sp] (Xema sabini) Feb 1st Cape Town Pelagic
Gray-hooded Gull [sp] (Chroicocephalus cirrocephalus) Feb 2nd Kommetjie, Cape Town
Hartlaub's Gull (Chroicocephalus hartlaubii) Jan 31st, Intaka Island, Cape Town
Black-headed Gull (Chroicocephalus ridibundus) 15th Jan Hove Lagoon, West Sussex
Laughing Gull [sp] (Leucophaeus atricilla) 29th June, Flushing Meadow, Corona Park, Willow Lake, New York
White-eyed Gull (Ichthyaetus leucophthalmus) June 10th, Jeddah Corniche
Heermann's Gull (Larus heermanni) 12th Jan, San Diego River,San Diego
Mew Gull [sp] (Larus canus) Feb 9th Coyote Point, San Francisco
Ring-billed Gull (Larus delawarensis) 12th Jan, San Diego River, San Diego
Western Gull [sp] (Larus occidentalis) 12th Jan, San Diego River, San Diego
California Gull [sp] (Larus californicus) Feb 9th Coyote Point, San Francisco
Herring Gull [sp] (Larus argentatus) 15th Jan Hove Lagoon, West Sussex
Kelp Gull [sp] (Larus dominicanus) Feb 1st Cape Town Pelagic
Little Tern [sp] (Sternula albifrons) May 16th Rye Harbour Nature Reserve, UK
Common Tern [sp] (Sterna hirundo) Feb 1st Cape Town Pelagic
Forster's Tern (Sterna forsteri) Feb 9th Coyote Point, San Francisco
White-cheeked Tern (Sterna repressa) June 10th, Jeddah Corniche
Royal Tern [sp] (Thalasseus maximus) 12th Jan, San Diego River, San Diego
Great Crested Tern [sp] (Thalasseus bergii) Feb 1st Cape Town Pelagic
Sandwich Tern [sp] (Thalasseus sandvicensis) Feb 1st Cape Town Pelagic
Lesser Crested Tern [sp] (Thalasseus bengalensis) June 10th, Jeddah Corniche
Brown Skua [sp] (Stercorarius antarcticus) Feb 1st Cape Town Pelagic
Parasitic Jaeger (Stercorarius parasiticus) Feb 1st Cape Town Pelagic
Pigeon Guillemot [sp] (Cepphus columba) Apr 9th Alcatraz
Rock Pigeon [sp] (Columba livia) June 10th, Jeddah Corniche
Speckled Pigeon [sp] (Columba guinea) Jan 31st, Intaka Island, Cape Town
Common Wood-pigeon [sp] (Columba palumbus) 15th Jan, Hove Lagoon, West Sussex
Rameron Pigeon (Columba arquatrix) Mar 17th Johannesburg Botanical Gardens
Picazuro Pigeon [sp] (Patagioenas picazuro) 24th Sept 14 Itatiaia NP, Brazil
Band-tailed Pigeon [sp] (Patagioenas fasciata) Apr15th Groveland, Ca.
Eurasian Collared-dove [sp] (Streptopelia decaocto)Apr15th Groveland, Ca.
Red-eyed Dove (Streptopelia semitorquata) Jan 31st, Intaka Island, Cape Town
Ring-necked Dove [sp] (Streptopelia capicola) Jan 31st, Intaka Island, Cape Town
Vinaceous Dove (Streptopelia vinacea) Mar 27th, Winneba Plains, Accra, Ghana
Spotted Dove [sp] (Streptopelia chinensis) Jan 24th Bellal Lake Park, Bengaluru
Laughing Dove [sp] (Streptopelia senegalensis) Jan 31st, Intaka Island, Cape Town
Black-billed Wood-Dove (Turtur abyssinicus) 16th Aug, University of Ghana, Botanical Gardens, Accra
 

Blue-spotted Wood-Dove (Turtur afer) Mar 27th, Winneba Plains, Accra, Ghana

Emerald Dove [sp] (Chalcophaps indica) 28th Feb Pulau Ubin, Singapore
White-winged Dove [sp] (Zenaida asiatica) Apr 2nd, Salt River – Granite Reef, Phoenix
Mourning Dove [sp] (Zenaida macroura) 12th Jan, San Diego River, San Diego
 Inca Dove (Columbina inca) Apr 3rd Boyce Thompson Arboretum, Phoenix
Common Ground-dove [sp] (Columbina passerina) 13th Jan, Dairy Mart Rd – Main Pond, San Diego
Pink-necked Pigeon (Treron vernans) 28th Feb Pulau Ubin, Singapore
Pied Imperial Pigeon, (Dicula bicolor) 18th June, Buena Vista, Singapore
Rose-ringed Parakeet [sp] (Psittacula krameri) Jan 24th Bellal Lake Park, Bengaluru
Maroon-bellied Parakeet [sp] (Pyrrhura frontalis) 25 Sept 14 Itatiaia NP, Brazil
Plain Parakeet (Brotogeris tirica) May 12th Parque Estudial Alberto Lofgren, Sao Paulo, Brazil
Gray Go-away-bird [sp] (Corythaixoides concolor)Mar 17th Johannesburg Botanical Gardens
Western Plantain-Eater (Crinifer piscator) Mar 27th, Winneba Plains, Accra, Ghana
Pied Cuckoo [sp] (Clamator jacobinus) Mar 27th, Winneba Plains, Accra, Ghana
Red-chested Cuckoo (Cuculus solitarius) Mar 27th, Bonkro Village, Accra, Ghana
Black Cuckoo [sp] (Cuculus clamosus) Mar 27th, Bonkro Village, Accra, Ghana
Common Cuckoo [sp] (Cuculus canorus) 2nd May Stodmarsh National Nature Reserve
Klaas's Cuckoo (Chrysococcyx klaas) Mar 27th, Bonkro Village, Accra, Ghana
African Emerald Cuckoo [sp] (Chrysococcyx cupreus) Mar 27th, Bonkro Village, Accra, Ghana
Dideric Cuckoo (Chrysococcyx caprius) Mar 27th, Winneba – Bonkro, Accra, Ghana
Asian Koel [sp] (Eudynamys scolopaceus) Jan 24th Bellal Lake Park, Bengaluru
Yellowbill [sp] (Ceuthmochares aereus) 28th Mar Kakum Canopy Walkway, Accra Ghana
Lesser Coucal [sp] (Centropus bengalensis) June 16th, Pulau Ubin (the other way)
Senegal Coucal [sp] (Centropus senegalensis) 16th Aug, University of Ghana, Botanical Gardens, Accra
White-browed Coucal [sp] (Centropus superciliosus)Mar 17th Johannesburg Botanical Gardens
Squirrel Cuckoo [sp] (Piaya cayana) 24th Sept 14 Itatiaia NP, Brazil
Smooth-billed Ani (Crotophaga ani) 25 Sept 14 Itatiaia NP, Brazil
Great Horned Owl [sp] (Bubo virginianus) 24th June Edith L. Moore Nature Sanctuary, Houston, Tx
Barred Owl [sp] (Strix varia) 25th Aug 14 Yesler Swamp, Seattle
Short-eared Owl [sp] (Asio flammeus) March 12th Elmlea, Kent, UK
Large-tailed Nightjar [sp] (Caprimulgus macrurus) Mar 1st Fort Canning Park, Singapore
Mottled Spinetail [sp] (Telacanthura ussheri) Mar 27th, Winneba Plains, Accra, Ghana
Chimney Swift (Chaetura pelagica) 24th June Edith L. Moore Nature Sanctuary, Houston, Tx
Pale-rumped Swift (Chaetura egregia) 24th Sept 14 Itatiaia NP, Brazil
German's Swiftlet [sp] (Aerodramus germani) 28th Feb Pulau Ubin, Singapore
Alpine Swift [sp] (Apus melba) Feb 2nd Kommetjie, Cape Town
Common Swift [sp] (Apus apus) 2nd May Stodmarsh National Nature Reserve
African Swift [sp] (Apus barbatus) Feb 2nd Kommetjie, Cape Town
Little Swift [sp] (Apus affinis)Mar 15th, Suikersbosrand, Johannesburg
White-rumped Swift (Apus caffer) Jan 31st, Intaka Island, Cape Town
White-throated Swift [sp] (Aeronautes saxatalis) 12th Apr Pinnacles NP
African Palm-swift [sp] (Cypsiurus parvus) Mar 15th, Suikersbosrand, Johannesburg
Black Jacobin (Florisuga fusca) 24th Sept 14 Itatiaia NP, Brazil
Scale-throated Hermit [sp] (Phaethornis eurynome) 25 Sept 14 Itatiaia NP, Brazil
Brazilian Ruby (Clytolaema rubricauda) 24th Sept 14 Itatiaia NP, Brazil
Anna's Hummingbird (Calypte anna) 12th Jan, San Diego River, San Diego
Costa's Hummingbird (Calypte costae) Apr 3rd Boyce Thompson Arboretum, Phoenix
Broad-billed Hummingbird [sp] (Cynanthus latirostris) Apr 3rd Boyce Thompson Arboretum, Phoenix
Swallow-tailed Hummingbird [sp] (Eupetomena macroura) May 12th Parque Estudial Alberto Lofgren, Sao Paulo, Brazil
Violet-capped Woodnymph (Thalurania glaucopis) 25 Sept 14 Itatiaia NP, Brazil
White-throated Hummingbird (Leucochloris albicollis) 24th Sept 14 Itatiaia NP, Brazil
Versicolored Emerald [sp] (Amazilia versicolor) 25 Sept 14 Itatiaia NP, Brazil
Speckled Mousebird [sp] (Colius striatus) 20th July, Mushroom Park, Johannesburg
White-backed Mousebird (Colius colius) Mar 15th, Suikersbosrand, Johannesburg
Surucua Trogon [sp] (Trogon surrucura) 24th Sept 14 Itatiaia NP, Brazil
Malachite Kingfisher [sp] (Corythornis cristatus) Jan 31st, Intaka Island, Cape Town
African Pygmy-kingfisher [sp] (Ispidina picta) Mar 27th, Winneba Plains, Accra, Ghana
White-throated Kingfisher [sp] (Halcyon smyrnensis) Jan 24th Bellal Lake Park, Bengaluru
Black-capped Kingfisher (Halcyon pileata) 28th Feb Pulau Ubin, Singapore
Woodland Kingfisher [sp] (Halcyon senegalensis) Mar 27th, Winneba – Bonkro, Accra, Ghana
Collared Kingfisher [sp] (Todiramphus chloris) 28th Feb Pulau Ubin, Singapore
Belted Kingfisher (Megaceryle alcyon) 12th Jan, San Diego River, San Diego
Pied Kingfisher [sp] (Ceryle rudis) Jan 31st, Intaka Island, Cape Town

Black Bee-eater [sp] (Merops gularis) 28th Mar Kakum Canopy Walkway, Accra Ghana

White-throated Bee-Eater (Merops albicollis) Mar 27th, Winneba Plains, Accra, Ghana
Blue-throated Bee-eater [sp] (Merops viridis) 28th Feb Pulau Ubin, Singapore
Eurasian Hoopoe [sp] (Upupa epops)Mar 15th, Suikersbosrand, Johannesburg
Green Woodhoopoe [sp] (Phoeniculus purpureus)Mar 15th, Suikersbosrand, Johannesburg
 

White-headed Woodhoopoe [sp] (Phoeniculus bollei) Mar 27th, Bonkro Village, Accra, Ghana

African Pied Hornbill [sp] (Tockus fasciatus) Mar 27th, Winneba – Bonkro, Accra, Ghana
African Gray Hornbill [sp] (Tockus nasutus) 16th Aug, University of Ghana, Botanical Gardens, Accra
Oriental Pied-hornbill [sp] (Anthracoceros albirostris) 28th Feb Pulau Ubin, Singapore
Crested Barbet [sp] (Trachyphonus vaillantii)Mar 17th Johannesburg Botanical Gardens

Naked-faced Barbet [sp] (Gymnobucco calvus) Mar 27th, Bonkro Village, Accra, Ghana

 Speckled Tinkerbird [sp] (Pogoniulus scolopaceus) 28th Mar Kakum Canopy Walkway, Accra Ghana

Hairy-breasted Barbet [sp] (Tricholaema hirsuta) Mar 27th, Bonkro Village, Accra, Ghana

 Pied Barbet [sp] (Tricholaema leucomelas)Mar 15th, Suikersbosrand, Johannesburg
Double-toothed Barbet [sp] (Lybius bidentatus) 16th Aug, University of Ghana, Botanical Gardens, Accra
White-cheeked Barbet (Megalaima viridis) Jan 24th Bellal Lake Park, Bengaluru
Coppersmith Barbet [sp] (Megalaima haemacephala) Jan 24th Bengaluru Palace, Bengaluru
Saffron Toucanet (Pteroglossus bailloni)  25 Sept 14 Itatiaia NP, Brazil
Red-breasted Toucan (Ramphastos dicolorus) 25 Sept 14 Itatiaia NP, Brazil
Least Honeyguide [sp] (Indicator exilis) 28th Mar Kakum Canopy Walkway, Accra Ghana
Acorn Woodpecker [sp] (Melanerpes formicivorus) 12th Apr Pinnacles NP
Gila Woodpecker [sp] (Melanerpes uropygialis) Apr 2nd, Salt River – Granite Reef, Phoenix
Red-bellied Woodpecker (Melanerpes carolinus) 8th March, Elm Fork NP, Dallas
Red-breasted Sapsucker [sp] (Sphyrapicus ruber) Feb 10th Fort Mason, San Francisco
Brown-capped Woodpecker [sp] (Dendrocopos moluccensis) 27th Feb Somerset MRT, Singapore
Great Spotted Woodpecker [sp] (Dendrocopos major) 24th Feb Blean Woods, Kent
Nuttall's Woodpecker (Picoides nuttallii) 13th Jan, Dairy Mart Rd – Main Pond, San Diego
Ladder-backed Woodpecker [sp] (Picoides scalaris) Apr 2nd, Salt River – Granite Reef, Phoenix
Downy Woodpecker [sp] (Picoides pubescens) 13th Jan, Dairy Mart Rd – Main Pond, San Diego
Hairy Woodpecker [sp] (Picoides villosus) 29th June Forest Park, NY
White-browed Woodpecker (Piculus aurulentus) 25 Sept 14 Itatiaia NP, Brazil
Northern Flicker [sp] (Colaptes auratus) Feb 10th Fort Mason, San Francisco
Green Woodpecker [sp] (Picus viridis) March 11th Bushy Park, Surrey
Pallid Spinetail (Cranioleuca pallida) 24th Sept 14 Itatiaia NP, Brazil
Buff-browed Foliage-gleaner [sp] (Syndactyla rufosuperciliata) 25 Sept 14 Itatiaia NP, Brazil
Black-capped Foliage-Gleaner (Philydor atricapillus) 24th Sept 14 Itatiaia NP, Brazil
White-collared Foliage-Gleaner (Anabazenops fuscus) 25 Sept 14 Itatiaia NP, Brazil
Plain-brown Woodcreeper [sp] (Dendrocincla fuliginosa)   24th Sept 14 Itatiaia NP, Brazil
Olivaceous Woodcreeper [sp] (Sittasomus griseicapillus)   24th Sept 14 Itatiaia NP, Brazil
Scaled Woodcreeper [sp] (Lepidocolaptes squamatus) 24th Sept 14 Itatiaia NP, Brazil
White-shouldered Fire-Eye (Pyriglena leucoptera) 24th Sept 14 Itatiaia NP, Brazil
Sepia-capped Flycatcher [sp] (Leptopogon amaurocephalus) 25 Sept 14 12:00 Itatiaia NP, Brazil
Yellow-olive Flycatcher [sp] (Tolmomyias sulphurescens) 25 Sept 14 Itatiaia NP, Brazil
Cliff Flycatcher [sp] (Hirundinea ferruginea) 24th Sept 14 Itatiaia NP, Brazil
Hammond's Flycatcher (Empidonax hammondii) Apr 3rd Boyce Thompson Arboretum, Phoenix
Black Phoebe [sp] (Sayornis nigricans) 12th Jan, San Diego River, San Diego
Eastern Phoebe (Sayornis phoebe) 7th March, Coppell-Ledbetter Rd, Dallas
Say's Phoebe [sp] (Sayornis saya) 12th Jan, San Diego River, San Diego
Vermilion Flycatcher [sp] (Pyrocephalus rubinus)  Apr 3rd, Salt River – Coon Bluff, Phoenix
Masked Water-tyrant [sp] (Fluvicola nengeta)  May 12th Parque Estudial Alberto Lofgren, Sao Paulo, Brazil
Long-tailed Tyrant [sp] (Colonia colonus) 24th Sept 14 Itatiaia NP, Brazil
Cattle Tyrant [sp] (Machetornis rixosa) 24th Sept 14 Itatiaia NP, Brazil
Ash-throated Flycatcher [sp] (Myiarchus cinerascens) Apr 2nd, Salt River – Phon D Sutton, Phoenix
Great Crested Flycatcher (Myiarchus crinitus) 24th June Edith L. Moore Nature Sanctuary, Houston, Tx
Great Kiskadee [sp] (Pitangus sulphuratus) May 12th Parque Estudial Alberto Lofgren, Sao Paulo, Brazil
Social Flycatcher [sp] (Myiozetetes similis) 25 Sept 14 Itatiaia NP, Brazil
Streaked Flycatcher [sp] (Myiodynastes maculatus) 24th Sept 14 Itatiaia NP, Brazil
Piratic Flycatcher [sp] (Legatus leucophaius) 24th Sept 14 Itatiaia NP, Brazil
Tropical Kingbird [sp] (Tyrannus melancholicus) 24th Sept 14 Itatiaia NP, Brazil
 Western Kingbird (Tyrannus verticalis) Apr 2nd, Salt River – Granite Reef, Phoenix
Eastern Kingbird (Tyrannus tyrannus) 30th June, Prospect Park, New York
Fork-tailed Flycatcher [sp] (Tyrannus savana) 25 Sept 14 Itatiaia NP, Brazil
Swallow-tailed Manakin (Chiroxiphia caudata) 25 Sept 14 Itatiaia NP, Brazil

Chestnut Wattle-eye [sp] (Platysteira castanea) Mar 27th, Bonkro Village, Accra, Ghana

 Large-billed Puffback [sp] (Dryoscopus sabini) 28th Mar Kakum Canopy Walkway, Accra Ghana

Black-crowned Tchagra [sp] (Tchagra senegalus) 16th Aug, University of Ghana, Botanical Gardens, Accra
Common Gonolek [sp] (Laniarius barbarus) Mar 27th, Winneba Plains, Accra, Ghana
 Bokmakierie [sp] (Telophorus zeylonus)Mar 15th, Suikersbosrand, Johannesburg
Common Iora [sp] (Aegithina tiphia) June 16th, Pulau Ubin (the other way)

Blue Cuckoo-Shrike (Coracina azurea) Mar 27th, Bonkro Village, Accra, Ghana

Common Fiscal [sp] (Lanius collaris) Feb 2nd Kommetjie, Cape Town
Yellow-billed Shrike [sp] (Corvinella corvina) 16th Aug, University of Ghana, Botanical Gardens, Accra
Bell's Vireo [sp] (Vireo bellii) Apr 2nd, Salt River – Granite Reef, Phoenix
Warbling Vireo [sp] (Vireo gilvus) 30th June, Prospect Park, New York
Red-eyed Vireo [sp] (Vireo olivaceus) 29th June Forest Park, NY
Red-eyed Vireo [sp] (Vireo olivaceus) 29th June
Black-naped Oriole [sp] (Oriolus chinensis) 27th Feb Somerset MRT, Singapore

Black-winged Oriole (Oriolus nigripennis) Mar 27th, Bonkro Village, Accra, Ghana

Velvet-mantled Drongo [sp] (Dicrurus modestus) Mar 27th, Bonkro Village, Accra, Ghana

Black Drongo [sp] (Dicrurus macrocercus) Jan 24th Bellal Lake Park, Bengaluru
Pied Fantail [sp] (Rhipidura javanica) June 16th, Pulau Ubin (the other way)
Steller's Jay [sp] (Cyanocitta stelleri) 12th Apr Pinnacles NP
Blue Jay [sp] (Cyanocitta cristata) 8th March, McInnish Park, Dallas
Western Scrub-jay [sp] (Aphelocoma californica) Feb 9th Sanchez Creek Lagoon, San Francisco
Eurasian Magpie [sp] (Pica pica) March 11th, Sevenoaks, Kent
Piapiac (Ptilostomus afer) 16th Aug, University of Ghana, Botanical Gardens, Accra
Eurasian Jackdaw [sp] (Corvus monedula) March 11th Bushy Park, Surrey
House Crow [sp] (Corvus splendens) Jan 24th Bellal Lake Park, Bengaluru
Rook [sp] (Corvus frugilegus) March 12th Elmlea, Kent, UK
American Crow [sp] (Corvus brachyrhynchos) 12th Jan, San Diego River, San Diego
Carrion Crow [sp] (Corvus corone) 15th Jan Hove Lagoon, West Sussex
Large-billed Crow [sp] (Corvus macrorhynchos) Jan 24th Bellal Lake Park, Bengaluru
Pied Crow (Corvus albus) Jan 31st, Intaka Island, Cape Town
Common Raven [sp] (Corvus corax) 12th Jan, San Diego River, San Diego

White-necked Rockfowl (Picathartes gymnocephalus) Mar 27th, Bonkro Village, Accra, Ghana

Bearded Reedling [sp] (Panurus biarmicus) 2nd May Stodmarsh National Nature Reserve
Rufous-naped Lark [sp] (Mirafra africana)Mar 15th, Suikersbosrand, Johannesburg
Red-capped Lark [sp] (Calandrella cinerea)Mar 15th, Suikersbosrand, Johannesburg
Sky Lark [sp] (Alauda arvensis) March 11th Bushy Park, Surrey
Blue-and-white Swallow [sp] (Pygochelidon cyanoleuca)   24th Sept 14 Itatiaia NP, Brazil
Northern Rough-winged Swallow [sp] (Stelgidopteryx serripennis) Apr 2nd, Salt River – Granite Reef, Phoenix
Southern Rough-winged Swallow [sp] (Stelgidopteryx ruficollis) 24th Sept 14 Itatiaia NP, Brazil
Gray-breasted Martin [sp] (Progne chalybea) 24th Sept 14 Itatiaia NP, Brazil
Tree Swallow (Tachycineta bicolor) 13th Jan, Dairy Mart Rd – Main Pond, San Diego
White-rumped Swallow (Tachycineta leucorrhoa) 25 Sept 14 Itatiaia NP, Brazil
Violet-green Swallow [sp] (Tachycineta thalassina) Apr 2nd, Salt River – Granite Reef, Phoenix
Bank Swallow [sp] (Riparia riparia)Mar 15th, Suikersbosrand, Johannesburg
Rock Martin [sp] (Ptyonoprogne fuligula) 26th July, Protea Hotel, Abuja
Barn Swallow [sp] (Hirundo rustica) Feb 2nd Kommetjie, Cape Town
Ethiopian Swallow [sp] (Hirundo aethiopica) Mar 27th, Winneba – Bonkro, Accra, Ghana
White-throated Swallow (Hirundo albigularis) Jan 31st, Intaka Island, Cape Town
Pacific Swallow [sp] (Hirundo tahitica) 28th Feb Pulau Ubin, Singapore
Greater Striped-Swallow (Cecropis cucullata) Jan 31st, Intaka Island, Cape Town
Lesser Striped-swallow [sp] (Cecropis abyssinica) 28th Mar Kakum Canopy Walkway, Accra Ghana
Mosque Swallow [sp] (Cecropis senegalensis) Mar 28th, Kakum – Winneba, Accra, Ghana

 Preuss's Swallow (Petrochelidon preussi) Mar 27th, Winneba – Bonkro, Accra, Ghana

Common House-martin [sp] (Delichon urbicum)Mar 15th, Suikersbosrand, Johannesburg
Carolina Chickadee [sp] (Poecile carolinensis) 8th March, McInnish Park, Dallas
Black-capped Chickadee [sp] (Poecile atricapillus) 19th Feb, Lincoln Park Zoo, Chicago
Chestnut-backed Chickadee [sp] (Poecile rufescens) Feb 9th Sanchez Creek Lagoon, San Francisco
Coal Tit [sp] (Periparus ater) 10th July, Olympic Forest Park, Beijing
Great Tit [sp] (Parus major) 24th Feb Blean Woods, Kent
Eurasian Blue Tit [sp] (Cyanistes caeruleus)24th Feb, Blean Woods, Kent
Oak Titmouse [sp] (Baeolophus inornatus) 12th Apr Pinnacles NP
Tufted Titmouse (Baeolophus bicolor) 8th March, Elm Fork NP, Dallas
Verdin [sp] (Auriparus flaviceps) Apr 2nd, Salt River – Granite Reef, Phoenix
 

Tit-hylia [sp] (Pholidornis rushiae) 28th Mar Kakum Canopy Walkway, Accra Ghana

Long-tailed Tit [sp] (Aegithalos caudatus) March 11th, Sevenoaks, Kent
Bushtit [sp] (Psaltriparus minimus) 12th Jan, San Diego River, San Diego
White-breasted Nuthatch [sp] (Sitta carolinensis) 29th June Forest Park New York
Pygmy Nuthatch [sp] (Sitta pygmaea) Feb 10th Fort Mason, San Francisco
Brown Creeper [sp] (Certhia americana) Sept 23rd, Angrignon Park, Montreal.
Cactus Wren [sp] (Campylorhynchus brunneicapillus)Apr 2nd, Salt River – Phon D Sutton, Phoenix
Carolina Wren [sp] (Thryothorus ludovicianus) 8th March, Elm Fork NP, Dallas
Bewick's Wren [sp] (Thryomanes bewickii) 8th March, Elm Fork NP, Dallas
House Wren [sp] (Troglodytes aedon) 12/04/2014 07:00 12th Apr Pinnacles NP
Eurasian Wren [sp] (Troglodytes troglodytes) 24th Feb Blean Woods, Kent
Winter Wren [sp] (Troglodytes hiemalis) 8th March, Elm Fork NP, Dallas
Marsh Wren [sp] (Cistothorus palustris) Apr 3rd Boyce Thompson Arboretum, Phoenix
Black-tailed Gnatcatcher [sp] (Polioptila melanura)Apr 2nd, Salt River – Phon D Sutton, Phoenix

 Slender-billed Greenbul [sp] (Stelgidillas gracilirostris) Mar 27th, Bonkro Village, Accra, Ghana

Simple Greenbul (Chlorocichla simplex) Mar 27th, Winneba Plains, Accra, Ghana

 Swamp Greenbul (Thescelocichla leucopleura) 28th Mar Kakum Canopy Walkway, Accra Ghana

Honeyguide Greenbul [sp] (Baeopogon indicator) Mar 27th, Bonkro Village, Accra, Ghana

 Red-tailed Greenbul [sp] (Criniger calurus) Mar 27th, Bonkro Village, Accra, Ghana

Gray Greenbul [sp] (Eurillas gracilis) Mar 27th, Bonkro Village, Accra, Ghana

 Icterine Greenbul (Phyllastrephus icterinus) 28th Mar Kakum Canopy Walkway, Accra Ghana

Straw-headed Bulbul (Pycnonotus zeylanicus) 28th Feb Pulau Ubin, Singapore
Light-vented Bulbul [sp] (Pycnonotus sinensis) 10th July, Olympic Forest Park, Beijing
Common Bulbul [sp] (Pycnonotus barbatus) Mar 27th, Winneba Plains, Accra, Ghana
Black-fronted Bulbul [sp] (Pycnonotus nigricans) Mar 15th, Suikersbosrand, Johannesburg
Cape Bulbul (Pycnonotus capensis) Jan 31st, Intaka Island, Cape Town
White-spectacled Bulbul (Pycnonotus xanthopygos) June 10th, Jeddah Corniche
Yellow-vented Bulbul [sp] (Pycnonotus goiavier) 27th Feb Somerset MRT, Singapore
Olive-winged Bulbul [sp] (Pycnonotus plumosus) 28th Feb Pulau Ubin, Singapore
Golden-crowned Kinglet [sp] (Regulus satrapa) Sept 23rd, Angrignon Park, Montreal.
Ruby-crowned Kinglet [sp] (Regulus calendula) Feb 10th Fort Mason, San Francisco

Lemon-bellied Crombec [sp] (Sylvietta denti) 28th Mar Kakum Canopy Walkway, Accra Ghana

Moustached Grass-warbler [sp] (Melocichla mentalis) Mar 27th, Winneba Plains, Accra, Ghana

Cetti's Warbler [sp] (Cettia cetti) 2nd May Stodmarsh National Nature Reserve
Common Chiffchaff [sp] (Phylloscopus collybita) 2nd May Stodmarsh National Nature Reserve
 Wood Warbler (Phylloscopus sibilatrix) 28th Mar Kakum Canopy Walkway, Accra Ghana
Arctic Warbler [sp] (Phylloscopus borealis) Mar 1st Fort Canning Park, Singapore
Sedge Warbler (Acrocephalus schoenobaenus) 2nd May Stodmarsh National Nature Reserve
Eurasian Reed-warbler [sp] (Acrocephalus scirpaceus) 2nd May Stodmarsh National Nature Reserve
Blyth's Reed-Warbler (Acrocephalus dumetorum) Jan 24th Bellal Lake Park, Bengaluru
Oriental Reed-Warbler (Acrocephalus orientalis) 10th July, Olympic Forest Park, Beijing
Lesser Swamp-warbler [sp] (Acrocephalus gracilirostris) Jan 31st, Intaka Island, Cape Town

Black-capped Apalis [sp] (Apalis nigriceps) 28th Mar Kakum Canopy Walkway, Accra Ghana

Yellow-browed Camaroptera (Camaroptera superciliaris) 28th Mar Kakum Canopy Walkway, Accra Ghana
Rufous-browed Eremomela (Eremomela badiceps) 28th Mar Kakum Canopy Walkway, Accra Ghana

 Sharpe's Apalis (Apalis sharpii) Mar 27th, Bonkro Village, Accra, Ghana

Red-faced Cisticola [sp] (Cisticola erythrops) Mar 27th, Winneba Plains, Accra, Ghana

 Singing Cisticola [sp] (Cisticola cantans)  Mar 27th, Winneba Plains, Accra, Ghana

Siffling Cisticola [sp] (Cisticola brachypterus) Mar 27th, Winneba Plains, Accra, Ghana

Zitting Cisticola [sp] (Cisticola juncidis) 16th Aug, University of Ghana, Botanical Gardens, Accra
Dark-necked Tailorbird [sp] (Orthotomus atrogularis) June 16th, Pulau Ubin (the other way)
Ashy Tailorbird [sp] (Orthotomus ruficeps) 28th Feb Pulau Ubin, Singapore
Yellow-bellied Prinia [sp] (Prinia flaviventris) June 16th, Pulau Ubin (the other way)
Tawny-flanked Prinia [sp] (Prinia subflava)Mar 17th Johannesburg Botanical Gardens
Karoo Prinia [sp] (Prinia maculosa) Jan 31st, Intaka Island, Cape Town

Rufous-crowned Eremomela [sp] (Eremomela badiceps)28th Mar Kakum Canopy Walkway, Accra Ghana

Greater Whitethroat [sp] (Sylvia communis) May 16th Rye Harbour Nature Reserve, UK

Green Hylia [sp] (Hylia prasina) 28th Mar Kakum Canopy Walkway, Accra Ghana

Cape White-eye [sp] (Zosterops pallidus) Feb 2nd Chapman's Peak Drive, Cape Town

Blackcap Babbler [sp] (Turdoides reinwardtii) Mar 27th, Winneba Plains, Accra, Ghana

Brown Babbler [sp] (Turdoides plebejus) 16th Aug, University of Ghana, Botanical Gardens, Accra
Cape Sugarbird (Promerops cafer) Feb 2nd Chapman's Peak Drive, Cape Town

Violet-backed Hyliota [sp] (Hyliota violacea) 28th Mar Kakum Canopy Walkway, Accra Ghana

Fiscal Flycatcher (Sigelus silens) Mar 15th, Suikersbosrand, Johannesburg
Spotted Flycatcher [sp] (Muscicapa striata) Mar 15th, Suikersbosrand, Johannesburg
Asian Brown Flycatcher (Muscicapa dauurica) Mar 1st Fort Canning Park, Singapore

Little Flycatcher (Muscicapa epulata) 28th Mar Kakum Canopy Walkway, Accra Ghana

Oriental Magpie-robin [sp] (Copsychus saularis) 28th Feb Pulau Ubin, Singapore
White-rumped Shama [sp] (Copsychus malabaricus) 28th Feb Pulau Ubin, Singapore
Cape Robin-chat [sp] (Cossypha caffra) Jan 31st, Intaka Island, Cape Town
European Robin [sp] (Erithacus rubecula) 24th Feb Blean Woods, Kent
Whinchat (Saxicola rubetra) Mar 27th, Winneba Plains, Accra, Ghana
Stonechat [sp] (Saxicola torquatus) Mar 15th, Suikersbosrand, Johannesburg
Southern Anteater-Chat (Myrmecocichla formicivora) Mar 15th, Suikersbosrand, Johannesburg
Mountain Wheatear [sp] (Oenanthe monticola) Mar 15th, Suikersbosrand, Johannesburg
Northern Wheatear [sp] (Oenanthe oenanthe) May 16th Rye Harbour Nature Reserve, UK
Eastern Bluebird [sp] (Sialia sialis) 8th March, Elm Fork NP, Dallas
Western Bluebird [sp] (Sialia mexicana) 12th Apr Pinnacles NP
Hermit Thrush [sp] (Catharus guttatus) Feb 10th Fort Mason, San Francisco
Wood Thrush (Hylocichla mustelina) 29th June Forest Park, New York
Karoo Thrush (Turdus smithi) Mar 15th, Suikersbosrand, Johannesburg
African Thrush [sp] (Turdus pelios) Mar 27th, Winneba Plains, Accra, Ghana
Eurasian Blackbird [sp] (Turdus merula) 15th Jan Hove Lagoon, West Sussex
Fieldfare (Turdus pilaris) March 11th Bushy Park, Surrey
Song Thrush [sp] (Turdus philomelos) 24th Feb Blean Woods, Kent
Mistle Thrush [sp] (Turdus viscivorus) May 16th Rye Harbour Nature Reserve, UK
Yellow-legged Thrush [sp] (Turdus flavipes) 25 Sept 14 Itatiaia NP, Brazil
Golden-crowned Warbler [sp] (Basileuterus culicivorus) 25 Sept 14 Itatiaia NP, Brazil
White-browed Warbler (Myiothlypis leucoblepharus) 25 Sept 14 Itatiaia NP, Brazil
Pale-breasted Thrush [sp] (Turdus leucomelas) 24th Sept 14 Itatiaia NP, Brazil
Rufous-bellied Thrush [sp] (Turdus rufiventris) May 12th Parque Estudial Alberto Lofgren, Sao Paulo, Brazil
American Robin [sp] (Turdus migratorius) Feb 10th Fort Mason, San Francisco
Gray Catbird (Dumetella carolinensis) 29th June Forest Park, New York
Northern Mockingbird [sp] (Mimus polyglottos) 12th Jan, Pantoja Park, San Diego
Brown Thrasher [sp] (Toxostoma rufum) 8th March, Elm Fork NP, Dallas
Curve-billed Thrasher [sp] (Toxostoma curvirostre)Apr 2nd, Salt River – Phon D Sutton, Phoenix
Asian Glossy Starling [sp] (Aplonis panayensis) 28th Feb Pulau Ubin, Singapore
Javan Myna (Acridotheres javanicus) 27th Feb Somerset MRT, Singapore
Common Myna [sp] (Acridotheres tristis) Jan 24th Bellal Lake Park, Bengaluru
European Starling [sp] (Sturnus vulgaris) 12th Jan, San Diego River, San Diego
 Splendid Glossy-starling [sp] (Lamprotornis splendidus) 16th Aug, University of Ghana, Botanical Gardens, Accra
Purple Glossy-starling [sp] (Lamprotornis purpureus) Mar 27th, Winneba Plains, Accra, Ghana
Red-winged Starling [sp] (Onychognathus morio) Jan 31st, Intaka Island, Cape Town
Chestnut-winged Starling [sp] (Onychognathus fulgidus) 28th Mar Kakum Canopy Walkway, Accra Ghana
Orange-bellied Flowerpecker [sp] (Dicaeum trigonostigma) 28th Feb Pulau Ubin, Singapore
Pale-billed Flowerpecker [sp] (Dicaeum erythrorhynchos) Jan 24th Bellal Lake Park, Bengaluru
Scarlet-backed Flowerpecker [sp] (Dicaeum cruentatum) Mar 1st Fort Canning Park, Singapore

Scarlet-tufted Sunbird [sp] (Deleornis fraseri) 28th Mar Kakum Canopy Walkway, Accra Ghana

Plain-throated Sunbird [sp] (Anthreptes malacensis) 28th Feb Pulau Ubin, Singapore

Little Green Sunbird [sp] (Anthreptes seimundi) 28th Mar Kakum Canopy Walkway, Accra Ghana

Collared Sunbird [sp] (Hedydipna collaris) Mar 27th, Bonkro Village, Accra, Ghana
Orange-breasted Sunbird (Anthobaphes violacea) Feb 2nd Chapman's Peak Drive, Cape Town
Green-headed Sunbird [sp] (Cyanomitra verticalis) Mar 27th, Winneba Plains, Accra, Ghana

Blue-throated Brown Sunbird [sp] (Cyanomitra cyanolaema) 28th Mar Kakum Canopy Walkway, Accra Ghana

Western Olive Sunbird [sp] (Cyanomitra obscura) Mar 27th, Bonkro Village, Accra, Ghana

Purple-rumped Sunbird [sp] (Leptocoma zeylonica) Jan 24th Bellal Lake Park, Bengaluru
Van Hasselt's Sunbird [sp] (Leptocoma brasiliana) 28th Feb Pulau Ubin, Singapore
Copper-throated Sunbird (Leptocoma calcostetha) 28th Feb Pulau Ubin, Singapore
Southern Double-collared Sunbird [sp] (Cinnyris chalybeus) Jan 31st, Intaka Island, Cape Town
Splendid Sunbird (Cinnyris coccinigastrus) Mar 27th, Winneba Plains, Accra, Ghana

Johanna's Sunbird [sp] (Cinnyris johannae) 28th Mar Kakum Canopy Walkway, Accra Ghana

Variable Sunbird [sp] (Cinnyris venustus) 26th July, Protea Hotel, Abuja
Copper Sunbird [sp] (Cinnyris cupreus) Mar 27th, Winneba Plains, Accra, Ghana
Olive-backed Sunbird [sp] (Cinnyris jugularis) 27th Feb Somerset MRT, Singapore
Eastern Crimson Sunbird [sp] (Aethopyga siparaja) 28th Feb Pulau Ubin, Singapore
Dunnock [sp] (Prunella modularis) March 11th, Sevenoaks, Kent
Cape Wagtail [sp] (Motacilla capensis) Jan 31st, Intaka Island, Cape Town
Gray Wagtail [sp] (Motacilla cinerea) March 11th Bushy Park, Surrey
White Wagtail [sp] (Motacilla alba) March 11th, Sevenoaks, Kent
African Pied Wagtail [sp] (Motacilla aguimp) Mar 27th, Winneba – Bonkro, Accra, Ghana
Meadow Pipit [sp] (Anthus pratensis) March 11th Bushy Park, Surrey
American Pipit [sp] (Anthus rubescens) 8th March, Elm Fork NP, Dallas
Orange-throated Longclaw [sp] (Macronyx capensis) Mar 15th, Suikersbosrand, Johannesburg
Forest Wagtail (Dendronanthus indicus) 28th Feb Pulau Ubin, Singapore
Cedar Waxwing (Bombycilla cedrorum) 29th June, Flushing Meadow, Corona Park, Willow Lake, New York
Phainopepla [sp] (Phainopepla nitens) Apr 2nd, Salt River – Granite Reef, Phoenix
Black-and-white Warbler (Mniotilta varia) Sept 23rd, Angrignon Park, Montreal.
Tennessee Warbler (Oreothlypis peregrina) Sept 23rd, Angrignon Park, Montreal.
Orange-crowned Warbler [sp] (Oreothlypis celata) 12th Jan, Pantoja Park, San Diego
Lucy's Warbler (Oreothlypis luciae) Apr 2nd, Salt River – Granite Reef, Phoenix
Nashville Warbler [sp] (Oreothlypis ruficapilla) 12th Apr Pinnacles NP
Common Yellowthroat [sp] (Geothlypis trichas) 12th Jan, San Diego River, San Diego
Yellow Warbler [sp] (Setophaga petechia) 29th June, Flushing Meadow, Corona Park, Willow Lake, New York
Yellow-rumped Warbler [sp] (Setophaga coronata) 12th Jan, San Diego River, San Diego
Black-throated Gray Warbler [sp] (Setophaga nigrescens) 12th Apr Pinnacles NP
Townsend's Warbler (Setophaga townsendi) Feb 10th Fort Mason, San Francisco
Bananaquit [sp] (Coereba flaveola) 24th Sept 14 Itatiaia NP, Brazil
Brown Tanager (Orchesticus abeillei) 24th Sept 14 Itatiaia NP, Brazil
Magpie Tanager [sp] (Cissopis leverianus) 25 Sept 14 Itatiaia NP, Brazil
Olive-green Tanager (Orthogonys chloricterus) 25 Sept 14 Itatiaia NP, Brazil
Chestnut-bellied Euphonia (Euphonia pectoralis)   25 Sept 14 Itatiaia NP, Brazil
Black-goggled Tanager (Trichothraupis melanops) 24th Sept 14 Itatiaia NP, Brazil
Ruby-crowned Tanager (Tachyphonus coronatus) 24th Sept 14 Itatiaia NP, Brazil
White-lined Tanager (Tachyphonus rufus) 24th Sept 14 Itatiaia NP, Brazil
Brazilian Tanager [sp] (Ramphocelus bresilius) 24th Sept 14 Itatiaia NP, Brazil
Palm Tanager [sp] (Thraupis palmarum) May 12th Parque Estudial Alberto Lofgren, Sao Paulo, Brazil
Green-headed Tanager (Tangara seledon) 25 Sept 14 Itatiaia NP, Brazil
Brassy-breasted Tanager (Tangara desmaresti) 25 Sept 14 Itatiaia NP, Brazil
Sayaca Tanager [sp] (Thraupis sayaca) May 12th Parque Estudial Alberto Lofgren, Sao Paulo, Brazil
Golden-chevroned Tanager (Thraupis ornata) 24th Sept 14 Itatiaia NP, Brazil
Gilt-edged Tanager (Tangara cyanoventris) 24th Sept 14 Itatiaia NP, Brazil
Burnished-buff Tanager [sp] (Tangara cayana) 24th Sept 14 Itatiaia NP, Brazil
Blue Dacnis [sp] (Dacnis cayana) 24th Sept 14        Itatiaia NP, Brazil
Swallow Tanager [sp] (Tersina viridis) 24th Sept 14 Itatiaia NP, Brazil
Green-winged Saltator [sp] (Saltator similis) 24th Sept 14 Itatiaia NP, Brazil
Double-collared Seedeater [sp] (Sporophila caerulescens) 24th Sept 14 Itatiaia NP, Brazil
Saffron Finch [sp] (Sicalis flaveola) 24 Sept 14 Itatiaia NP, Brazil
California Towhee [sp] (Melozone crissalis) 12th Jan, San Diego River, San Diego
Abert's Towhee [sp] (Melozone aberti) Apr 2nd, Salt River – Granite Reef, Phoenix
American Tree Sparrow [sp] (Spizella arborea) 21st Feb Belle Isle Marsh, Boston
Chipping Sparrow [sp] (Spizella passerina) Apr15th Groveland, Ca.
Lark Sparrow [sp] (Chondestes grammacus) Apr15th Groveland, Ca.
Savannah Sparrow [sp] (Passerculus sandwichensis) 12th Jan, San Diego River, San Diego
Fox Sparrow [sp] (Passerella iliaca) Feb 10th Fort Mason, San Francisco
Song Sparrow [sp] (Melospiza melodia) 13th Jan, Dairy Mart Rd – Main Pond, San Diego
Lincoln's Sparrow [sp] (Melospiza lincolnii) Apr 3rd Boyce Thompson Arboretum, Phoenix
Rufous-collared Sparrow [sp] (Zonotrichia capensis) 24th Sept 14 Itatiaia NP, Brazil
White-throated Sparrow (Zonotrichia albicollis) 21st Feb Belle Isle Marsh, Boston
Harris's Sparrow (Zonotrichia querula) 7th March, Coppell-Ledbetter Rd, Dallas
White-crowned Sparrow [sp] (Zonotrichia leucophrys) 12th Jan, San Diego River, San Diego
Golden-crowned Sparrow (Zonotrichia atricapilla) Apr14th Groveland, Ca.
Dark-eyed Junco [sp] (Junco hyemalis) Feb 9th Coyote Point, San Francisco
Reed Bunting [sp] (Emberiza schoeniclus) March 12th Elmlea, Kent, UK
Western Tanager (Piranga ludoviciana) 25th Aug 14 Yesler Swamp, Seattle
Northern Cardinal [sp] (Cardinalis cardinalis) 19th Feb, Lincoln Park Zoo, Chicago
Black-headed Grosbeak [sp] (Pheucticus melanocephalus) 12th Apr Pinnacles NP
Red-winged Blackbird [sp] (Agelaius phoeniceus) 8th March, McInnish Park, Dallas
Western Meadowlark [sp] (Sturnella neglecta) 12th Jan, San Diego River, San Diego
Brewer's Blackbird (Euphagus cyanocephalus) Apr 14th Yosemite
Common Grackle [sp] (Quiscalus quiscula) 29th June Forest Park, New York
Great-tailed Grackle [sp] (Quiscalus mexicanus) 8th March, McInnish Park, Dallas
Shiny Cowbird [sp] (Molothrus bonariensis) 24th Sept 14 Itatiaia NP, Brazil
Brown-headed Cowbird [sp] (Molothrus ater) 8th March, McInnish Park, Dallas
Bullock's Oriole [sp] (Icterus bullockii) Apr 2nd, Salt River – Granite Reef, Phoenix
Baltimore Oriole (Icterus galbula) 30th June, Prospect Park, New York
Red-rumped Cacique [sp] (Cacicus haemorrhous) 24th Sept 14 Itatiaia NP, Brazil
Common Chaffinch [sp] (Fringilla coelebs) 2nd May Stodmarsh National Nature Reserve
House Finch [sp] (Carpodacus mexicanus) 12th Jan, San Diego River, San Diego
Lesser Goldfinch [sp] (Spinus psaltria) 12th Jan, Pantoja Park, San Diego
American Goldfinch [sp] (Spinus tristis) 19th Feb, Lincoln Park Zoo, Chicago
Hooded Siskin [sp] (Spinus magellanicus) 24th Sept 14 Itatiaia NP, Brazil
European Goldfinch [sp] (Carduelis carduelis) March 12th Elmlea, Kent, UK
Eurasian Linnet [sp] (Carduelis cannabina) May 16th Rye Harbour Nature Reserve, UK
Cape Canary [sp] (Serinus canicollis) Mar 15th, Suikersbosrand, Johannesburg
Black-throated Canary [sp] (Serinus atrogularis) Mar 15th, Suikersbosrand, Johannesburg
House Sparrow [sp] (Passer domesticus) Feb 9th Sanchez Creek Lagoon, San Francisco
Cape Sparrow [sp] (Passer melanurus) Jan 31st, Intaka Island, Cape Town
Northern Gray-headed Sparrow [sp] (Passer griseus) Mar 27th, Winneba Plains, Accra, Ghana
Southern Gray-headed Sparrow [sp] (Passer diffusus) Mar 15th, Suikersbosrand, Johannesburg
Eurasian Tree Sparrow [sp] (Passer montanus) 28th Feb Pulau Ubin, Singapore
White-browed Sparrow-weaver [sp] (Plocepasser mahali) Mar 15th, Suikersbosrand, Johannesburg

Crested Malimbe [sp] (Malimbus malimbicus) 28th Mar Kakum Canopy Walkway, Accra Ghana

Red-headed Malimbe [sp] (Malimbus rubricollis) Mar 27th, Bonkro Village, Accra, Ghana
Black-necked Weaver [sp] (Ploceus nigricollis) Mar 27th, Winneba Plains, Accra, Ghana
Cape Weaver (Ploceus capensis) Jan 31st, Intaka Island, Cape Town

Orange Weaver [sp] (Ploceus aurantius) Mar 28th, Hans Cottage Botel, Accra, Ghana

Southern Masked-weaver [sp] (Ploceus velatus) Mar 15th, Suikersbosrand, Johannesburg

Rueppell's Weaver (Ploceus galbula) June 10th, Jeddah Corniche

Vieillot's Weaver [sp] (Ploceus nigerrimus) Mar 28th, Hans Cottage Botel, Accra, Ghana
Village Weaver [sp] (Ploceus cucullatus)  Mar 27th, Winneba – Bonkro, Accra, Ghana
Yellow-mantled Weaver [sp] (Ploceus tricolor) Mar 27th, Bonkro Village, Accra, Ghana

Maxwell's Black Weaver [sp] (Ploceus albinucha) 28th Mar Kakum Canopy Walkway, Accra Ghana

Red Bishop (Euplectes orix) Jan 31st, Intaka Island, Cape Town
Black-winged Bishop (Euplectes hordeaceus) Mar 27th, Winneba – Bonkro, Accra, Ghana
Yellow-shouldered Widowbird [sp] (Euplectes macroura) Mar 27th, Winneba Plains, Accra, Ghana
Red-collared Widowbird [sp] (Euplectes ardens) Mar 15th, Suikersbosrand, Johannesburg
Long-tailed Widowbird [sp] (Euplectes progne) Mar 15th, Suikersbosrand, Johannesburg
Grosbeak Weaver [sp] (Amblyospiza albifrons) 28th Mar Kakum Canopy Walkway, Accra Ghana

Gray-headed Negrofinch [sp] (Nigrita canicapillus) 28th Mar Kakum Canopy Walkway, Accra Ghana

Chestnut-breasted Negrofinch [sp] (Nigrita bicolor) 28th Mar Kakum Canopy Walkway, Accra Ghana

Common Waxbill [sp] (Estrilda astrild) Jan 31st, Intaka Island, Cape Town
Bar-breasted Firefinch [sp] (Lagonosticta rufopicta) Mar 27th, Winneba Plains, Accra, Ghana
Bronze Mannikin [sp] (Spermestes cucullatus) Mar 27th, Winneba Plains, Accra, Ghana
Pin-tailed Whydah (Vidua macroura) Jan 31st, Intaka Island, Cape Town
Village Indigobird [sp] (Vidua chalybeata) 26th July, Protea Hotel, Abuja