If I have some time to spare I like to take back roads from place to place. Not only does this allow me to explore areas I might otherwise not visit, but it also often rewards me with sightings and photographic opportunities I would never have had otherwise. So enjoy these shots, all taken from within ten feet of a road in the last week, and the last actually taken from behind the wheel.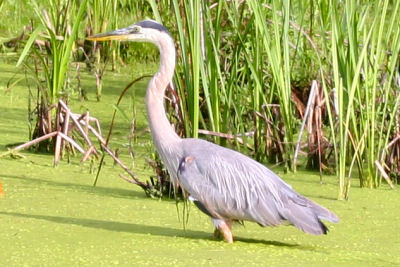 Great Blue Heron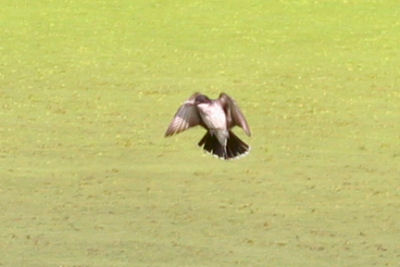 Eastern Kingbird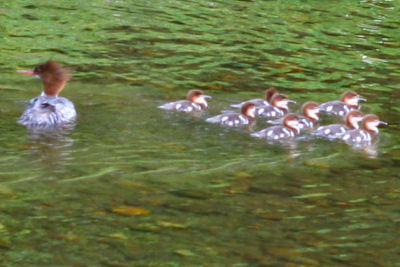 Common Merganser and young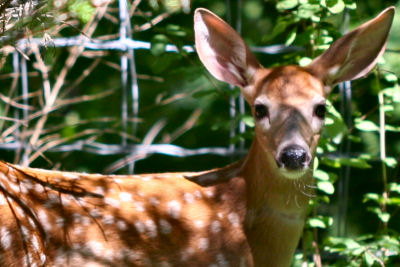 White-tailed Deer fawn
So slow down, get off the highways, and see what there is to see. It might take you an extra ten minutes or so to get wherever it is you're going but watching a fawn running along the side of the road, all knees and elbows, is certainly worth it. As is watching an Eastern Kingbird hunting for bugs, or merganserlings all bunched together under mom's watchful eyes, or a Great Blue Heron looking to breakfast on frogs.
See you by the side of the road!