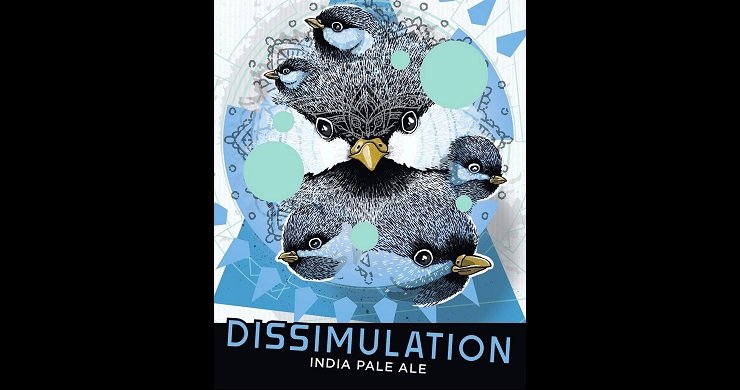 I realize this is the third time since March that we've highlighted a beer from Delmar, New York's The Warbler Brewery. But can you blame me? As long as this decidedly bird-themed brewery – located right down the road from my house – keeps putting out beers, I may be set on Birds and Booze material for quite a while.
Tomorrow is my local bird club's spring Big Day event – the Hudson-Mohawk Bird Club's 76th annual Guy Bartlett Century Run. The weather is looking good for Saturday and it'll be nice to get out birding for the entire day with my teammate Tom, especially after I had to resort to birding my local patch by myself during last year's Century Run because of the public health crisis.
As I explained in my last post about the Century Run (from 2018!), Tom and I always have a bottle of bourbon or whisky on hand to cap the big day after we return to his house, where we sit in his yard for the last hour or so of daylight, sipping our drinks and waiting for whatever serendipitous first-of-day birds might happen to make an eleventh-hour surprise appearance. But whenever we throw in the towel and I get home for a late dinner, I usually crack open a strong, hoppy IPA to end the night – something bright and refreshing enough to wake me up a bit after sixteen hours of birding, before the booze kicks in and knocks me out for hours of much-needed sleep.
So, tomorrow night I'll be looking forward to coming home to a can of this week's featured beer, Dissimulation India Pale Ale. The can artwork (again by Boston artist Ian Tartasky) features a trippy lineup of chickadees of the black-headed and black-throated variety – whether they're Black-capped Chickadees (Poecile atricapillus), Carolina Chickadees (Poecile carolinensis) Chestnut-backed Chickadees (Poecile rufescens), Gray-headed Chickadees (Poecile cinctus), Mexican Chickadees (Poecile sclateri) – or perhaps all of the above – is entirely up to you. The beer is called Dissimulation after all, so I suppose it's meant to be confusing.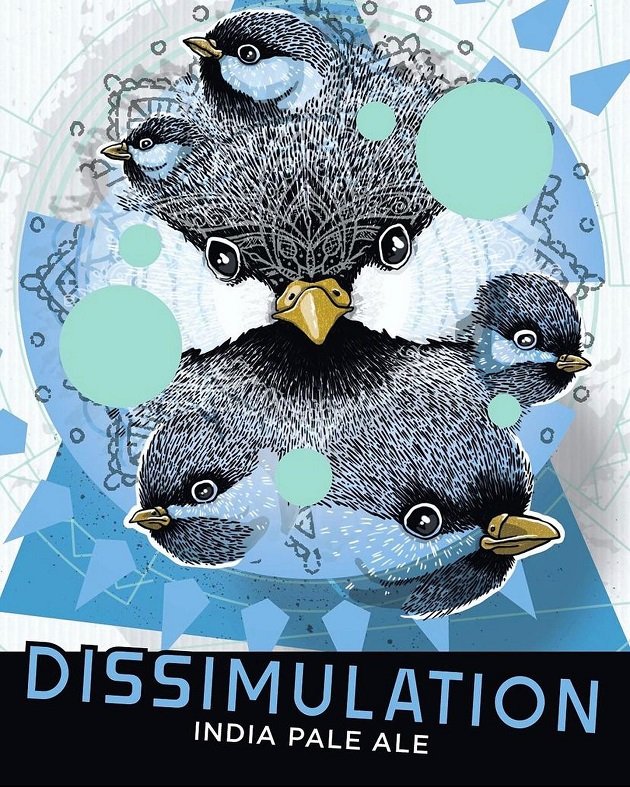 Dissimulation India Pale Ale is in the hazy New England style we've seen many times here at Birds and Booze. The aroma is smooth and sweet, redolent of both blueberries and limes – as if to combine two of the best pie flavors in a single beer. A sugary hint of baking cookies is brought into balance by spicy accents of white pepper and cardamon, while a downy soft mouthfeel belies the strength (7% alcohol by volume) of this easy-drinking ale. A medley of tropical fruit flavors follows – papaya, melon, and grapefruit – with a clean, quinine-like bitterness to the finish.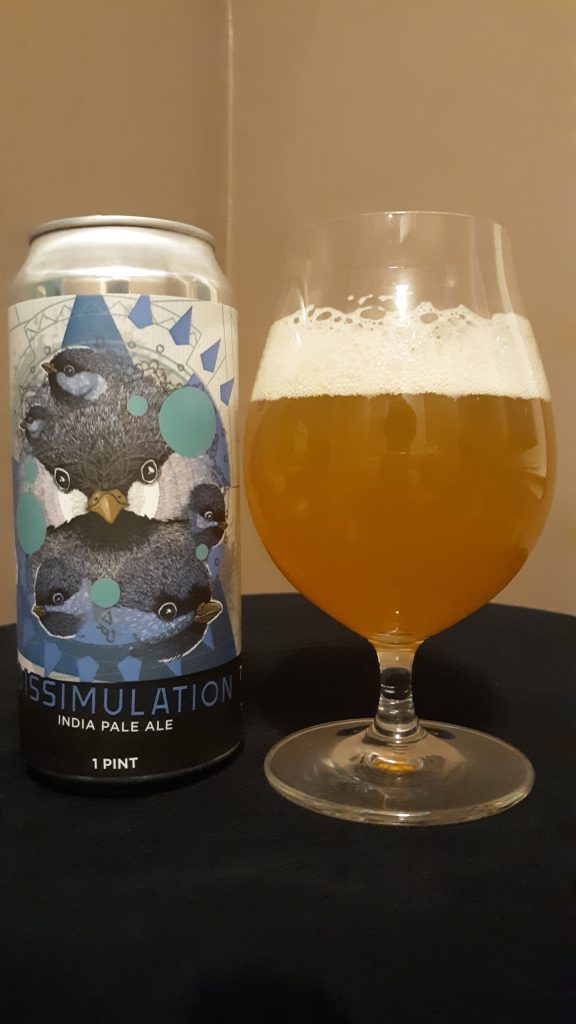 Good birding and happy drinking!
---
The Warbler Brewery – Dissimulation India Pale Ale

Four out of five feathers (Excellent)