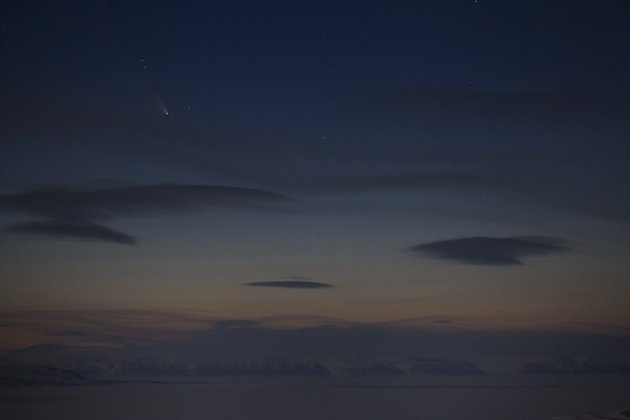 Keep your eyes to the skies for fun celestial bodies!
(Did you see Pan-Starrs? Clare Kines spotted the charismatic comet above Admiralty Inlet in Nunavut!)
Spring is here! I know this not from the gradual appearance of robins, grackles, and blackbirds around me, but rather from the fact that our local schools are about to embark on spring break. Party!
We won't be leaving town until after the weekend, but plan to celebrate Easter the way we always do: egg hunt, baskets, and a nice hike. Corey will be visiting his folks upstate in Saugerties, New York for Easter and will hopefully see something interesting while there. How about you? Where will you be this weekend and will you be birding? Share your plans in the comments below.
Whatever your plans this weekend, make time to enjoy SkyWatch Friday. Also be sure to come back Monday to share your best bird of the weekend!