The first day of January offers some of the most exciting birding of the year; for just a moment, every bird is new and ready to be plucked for the year list. Too bad New Year's Day has to directly follow New Year's Eve… many a promising year of birding has to be postponed a day or two on account of mysterious headaches, nausea, and fatigue!
I'm hoping to start the new year off right by scanning Lake Ontario for winter waterfowl. Corey, no doubt, will rack up at least a couple of new birds for New York state by the end of the first day of the year! What will you be doing this weekend and where will you be birding on New Year's Day? Share your plans in the comments below.
Whatever your plans this weekend, make time to enjoy SkyWatch Friday. Also be sure to come back Monday to share your best bird of the weekend!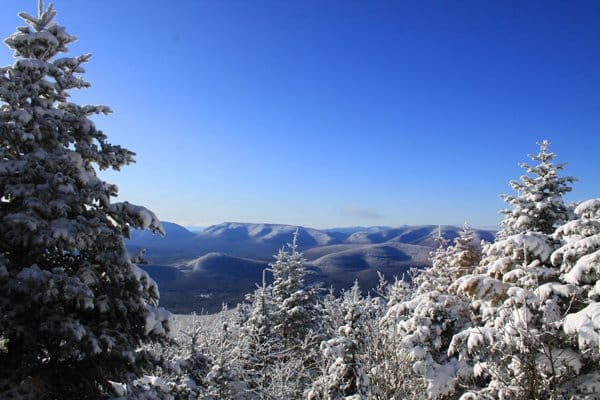 Apparently some parts of New York like Black Dome Mountain in the Catskills had a White Christmas.
Too bad Santa didn't give Corey that  Gray-crowned Rosy-Finch he had asked for…