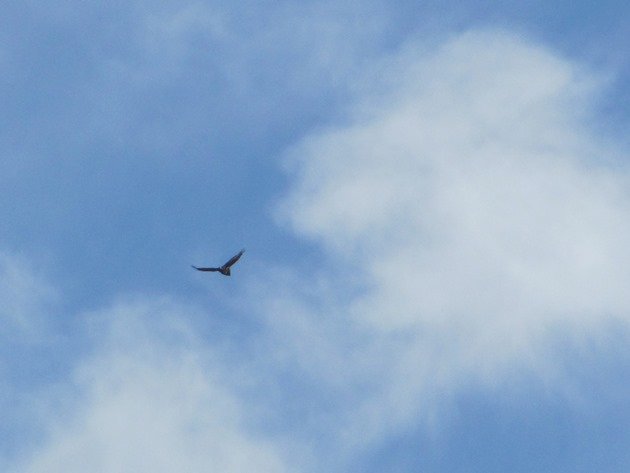 Crazy at it seems, we're already entering that part of the current season where we obsess over the next. In the United States, that means that kids (and teachers) are freaking out about the first day of school, even if that date is still nearly a month away. On the other hand, birders are getting psyched for fall migration. In either instance, I recommend mindfulness: enjoy what early August has to offer. September will come all too soon.
I've been engaged in a series of home improvement projects that have kept me out of the field. However, I'm really hoping to get into nature this weekend. Corey and his family are absorbing as much of the American West as they can fit in as they drive from Colorado to the West Coast. Expect plenty of photos! How about you? Where will you be this weekend and will you be birding? Share your plans in the comments below.
Whatever your plans this weekend, make time to enjoy SkyWatch Friday. Also be sure to come back Monday to share your best bird of the weekend!