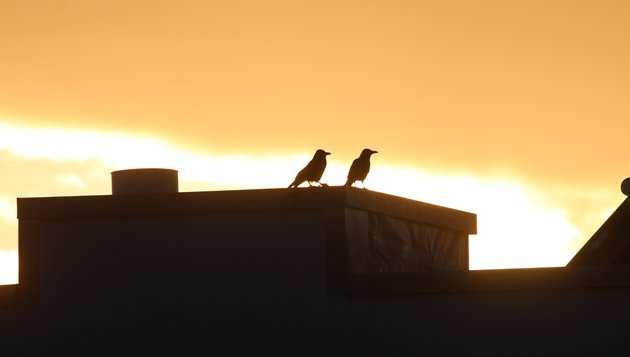 As we approach mid-February, love–or at least endless commercials about it–is in the air. For lovebirds and bird lovers alike, this weekend offers as good an opportunity as ever to rededicate your passion and commitment while recalling what ignited your passion in the first place. Enjoy!
My weekend promises to be burdened with both snow and work, which may dampen my ardor for birding, If I can find time, I still have a few targets on my winter list that necessitate driving along farm fields. Corey will do his good work around NYC.
How about you? Where will you be this weekend and will you be birding? Share your plans in the comments below.
Whatever your plans this weekend, make time to enjoy SkyWatch Friday. Also be sure to come back Monday to share your best bird of the weekend!