The equinox has not yet arrived, but the birds on my block don't seem to care. Cardinals are whooping, grackles are buzzing, and robins are scratching at the permafrost! Well, maybe I don't live on an actual tundra but around here, winter doesn't let go easy. What are you up to this weekend? Will you be birding? Share your plans in the comments below.
My son's birthday week(s) celebration begins Saturday, so I may be locked out of activities that don't involve crowds of screaming kids. Corey may be avoiding Mason's birthday mayhem, but doesn't expect to get in front of any exciting birds (unless one shows up within 200 miles!) I hope you, dear reader, have better plans…
Whatever your plans this weekend, make time to enjoy SkyWatch Friday. Also be sure to come back Monday to share your best bird of the weekend!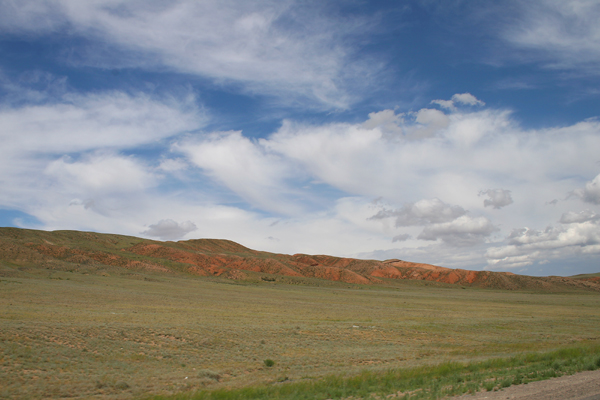 Talk about Big Sky Country – One of Corey's 10 Views from a Van in Kazakhstan