In North America, we celebrate International Migratory Bird Day on the second Saturday of May? Find out by getting out! What will you be doing this weekend and is birding on your itinerary?  Share your plans in the comments below.
I'm pleased to report that I will be birding the heck out of the Lake Erie Marsh Region, otherwise known as "The Warbler Capital of the World," as part of the Biggest Week in American Birding. Yee-haw! Charlie and Corey, on the other hand, will not. Look for them close to their respective homes.
Whatever your plans this weekend, make time to enjoy SkyWatch Friday. Also be sure to come back Monday to share your best bird of the weekend!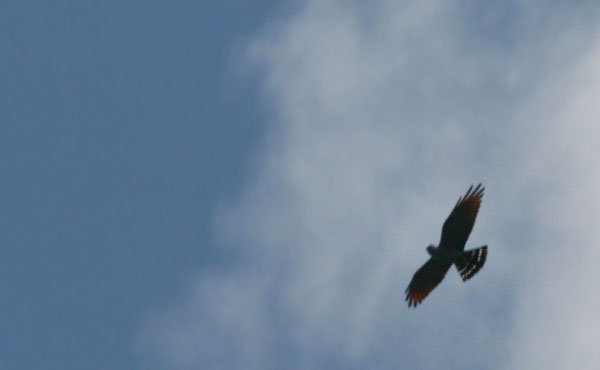 Keep your eyes to the skies for wicked raptors like this Plumbeous Kite over Reserva Mangaloma in Ecuador