This past weekend, in addition to seeing a cooperative Orange-crowned Warbler, I made a quick stop at the raven's nest in Kew Gardens after hearing reports and seeing pictures of the nestlings that are now visible begging for food when a parent returns to the nest.  It is only a matter of time before they fledge!
In the picture below you can see the beak of one youngster resting on the left side of the nest, in front of the adult.  You can barely make out a second nestling's beak, opened and begging, through the sticks closer to the right side of the nest.  There is apparently a third nestling, not visible in photo, as well.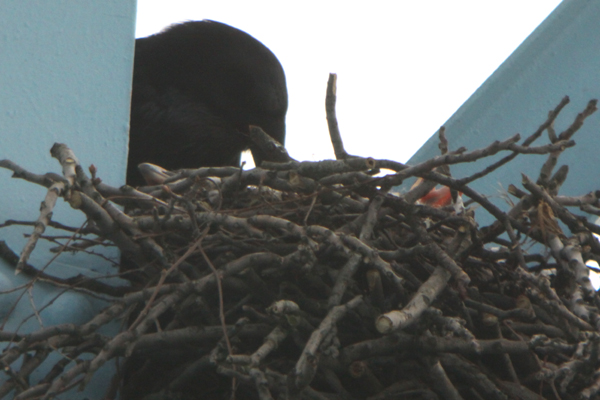 Of course, when (presumed) dad comes in to feed (presumed) mom flies off for a break, this time in a nearby evergreen tree.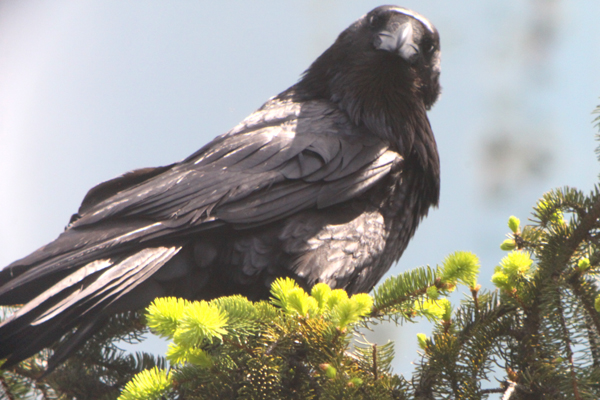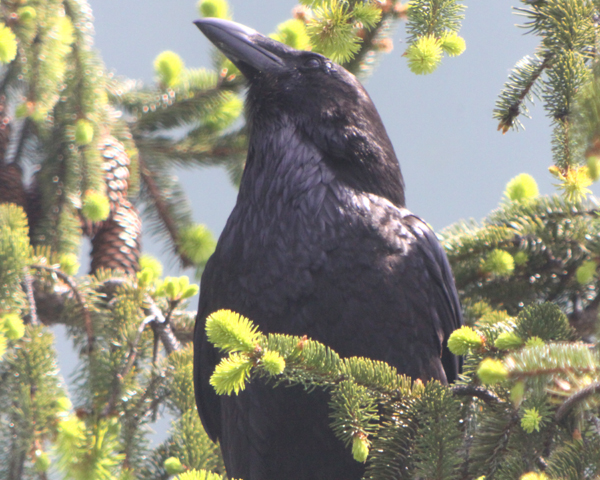 And, just to give a better idea of how the nest is situated, a wide shot.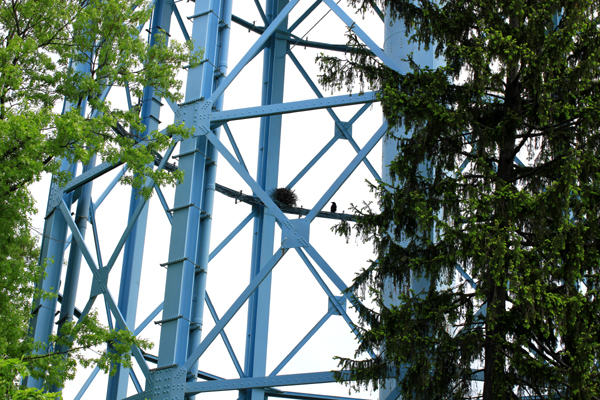 I can't wait for the young to fledge!