'Tis, as the say, the season to be jolly. So why am I so harried and anxious? Must be because I haven't finished my holiday shopping… it may be fair to say I haven't even started it yet! Luckily for those of us who love birds, 'tis also the season for Christmas Bird Counts. Here's a holiday tradition you are welcome to observe even if you don't celebrate Christmas!  Will you be participating in any CBCs this year?
Corey will be building his lists and checking them twice starting with the Queens Christmas Bird Count this weekend. I, on the other hand, will probably be shopping. How about you? What are you doing this weekend and will you be birding? Share your plans in the comments below.
Whatever your plans this weekend, make time to enjoy SkyWatch Friday. Also be sure to come back Monday to share your best bird of the weekend!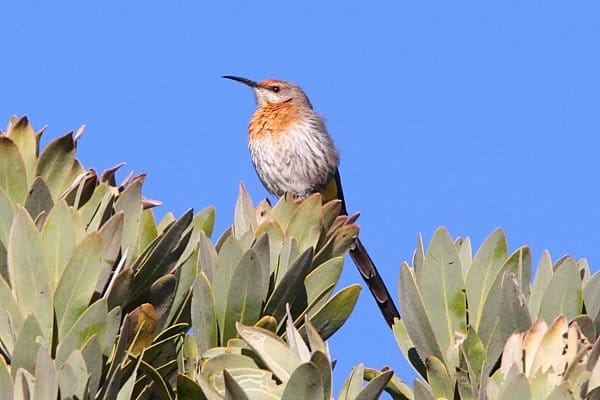 Keep your eyes to the skies. If you're in just the right place, you might see a Gurney's Sugarbird