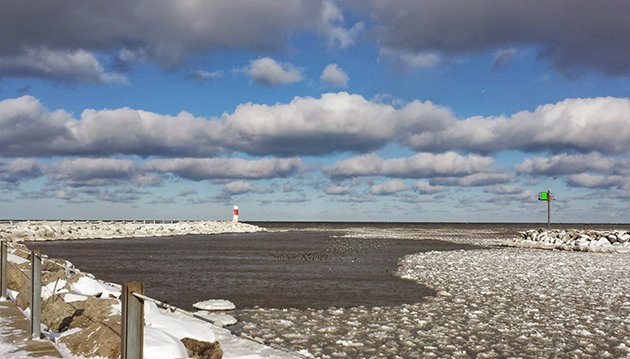 Great swathes of the United States will be buffeted by heavy snow and Arctic cold this weekend. Conditions may vary where you live, but around here, winter is in full effect.
Weather and work alike conspire to keep me from birding this weekend. I'll do my best to prevail! Corey never stops birding, so follow him if you want a clear path through the snow to alcids and other enticing NYC coastal birds. How about you? Where will you be this weekend and will you be birding? Share your plans in the comments below.
Whatever your plans this weekend, make time to enjoy SkyWatch Friday. Also be sure to come back Monday to share your best bird of the weekend!