Does anybody track how devastating spring migration must be to the global economy? Seriously, I know what kind of hit my personal productivity has taken this week once wood-warblers descended upon trees outside my home office window (awesome, right?) and can only imagine the economic impact extrapolated across birders all over the world. Sounds like the issue deserves further study, and by issue I mean the warblers outside my window! Where will you be this weekend and will you be birding? Share your plans in the comments below.
Obviously, anyone associated with 10,000 Birds will likely be birding this weekend. Corey and I will both be close to our respective abodes.
Whatever your plans this weekend, make time to enjoy SkyWatch Friday. Also be sure to come back Monday to share your best bird of the weekend! And if you're not getting enough of the wood-warbler wave sweeping North America, enjoy the offerings of our recent Wood Warbler Week.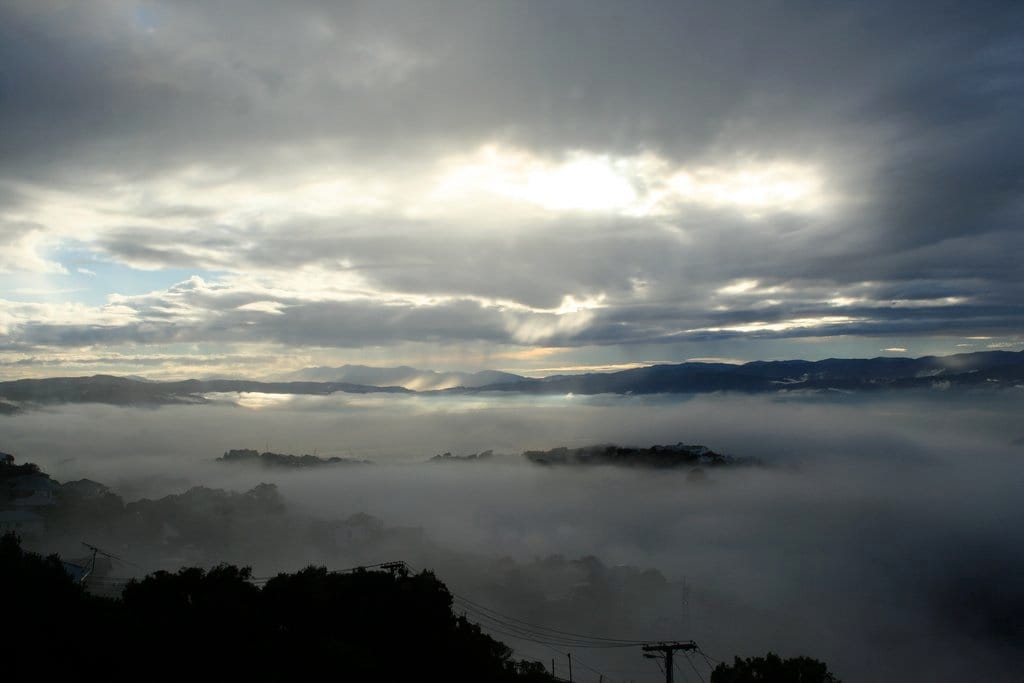 Duncan shares stupendous skies over Wellington, NZ in celebration of Not Wood-Warbler Week