When I posted my pelagic preview last week I was hoping that I would manage to see my four-hundredth bird at sea on Sunday. I didn't anticipate birding that would result in a lifer prior to the pelagic, as Daisy had put her foot down about my doing any birding this past weekend other than the all-day-long pelagic trip. But then I found this and a world of opportunities presented itself: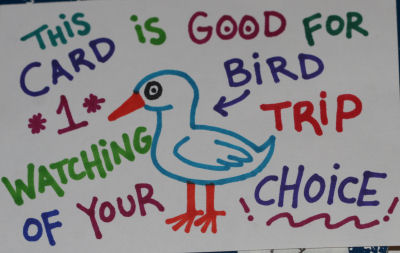 It was part of my birthday gift from Daisy this past February and it left her with no choice but to accompany me to Floyd Bennett Field in Brooklyn on Saturday afternoon. A Connecticut Warbler had been seen in the community gardens there as recently as that morning and I really, really wanted to see one for my year list. When we arrived Jory, Bill, Rich, and Rich's son Andy, who is a ridiculously good birder, were all there and we spread out to find the bird.
The gardens were beautiful, full of eggplants, basil, tomatoes, and a wide variety of other vegetables and flowers. Andy got the bird and the rest of us raced through the gardens' rows to see it but failed. Then he saw it again with the same tragi-comic result. Then Rich spotted it in flight as it zipped past him and we were sure we had it pinned down in a weed-filled garden. I saw some motion and both Andy and I put our bins up at the same time. "I got" I yelled, though before I got to the "it" part of my declaration I realized it was a juvenile Common Yellowthroat. But before I could correct myself, Andy did. Doh!
We kept trying to refind the Connecticut Warbler for about two hours, even being joined by other birders, but no one else managed to get on the bird. We did see some cool bugs though, like this mantis: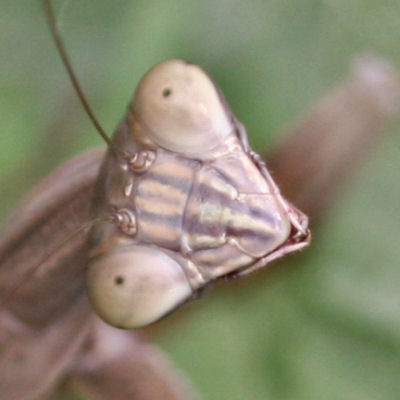 Finally, we threw in the towel. The rest of the birders headed over to Jamaica Bay's East Pond to admire an American Avocet that had shown up there while Daisy and I headed over to nearby Fort Tilden's community gardens with the hope of finding a reported Dickcissel. Upon arrival, Daisy gave me fifteen minutes to find the bird (apparently the magic ticket wasn't magical enough to spend all day birding). Two other birders, Tom and Gail, who I last saw while looking at Lark Sparrows, were also looking for the Dickcissel. They concentrated on the garden, which to me seemed bereft of bird life, so I focused on the bushes along the fence-line to the north of the garden. It seemed like perfect House Sparrow habitat, and Dickcissels, at least vagrant Dickcissels, tend to take up with House Sparrows when far from their prairie homes.
I was right! Lots of House Sparrows flushed continuously from the bushes and I was worried that the Dickcissel might have escaped with them. But my worries were unfounded, as the picture of my four-hundredth life bird below demonstrates.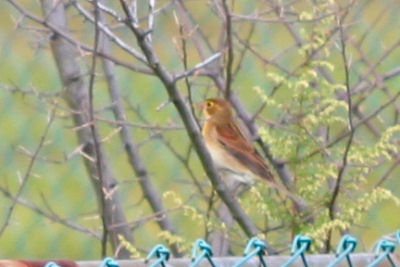 Of course, I yelled to Tom and Gail and they got on the bird and everyone was happy, especially the long-suffering Daisy, who was finally done with an unwilling afternoon's birding (though, really, she should be commended for putting up with me and my obsession, and for not having bludgeoned me with my binoculars already).
After that I tried, half-heartedly, to convince Daisy how fun it would be to walk into the East Pond for the American Avocet, but the look she gave me burned a hole in my face and I decided enough was enough and we went home for dinner.
By the way, does anyone have a high-quality color copier?