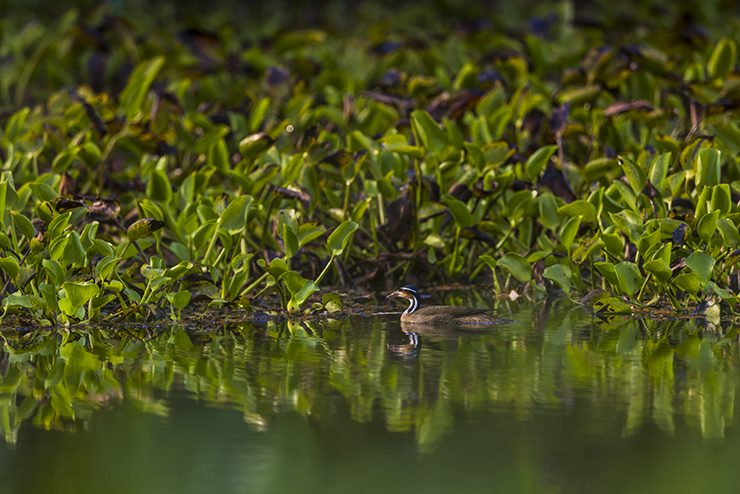 Very early in the year, I wrote a post on this blog about what I thought was a strong contender for BOTY (Bird of the Year) here in Trinidad & Tobago. It was on one of my nemesis birds, one which I have eventually gone on to see and hear several times since. Throughout the year, however, I have been waiting for a bird to steal the spotlight – and some weeks ago, it happened.
When one picks up a field guide and leafs through it, oftentimes some illustrations seem to jump out of the pages. At this point, it is customary to temper one's expectations by examining the "Status and Distribution" section. Is it possible? Certainly, anything is possible. Birds have wings, right? Nothing prepared me to hear the news of a sighting of a lone Sungrebe at a local pond, though.
Firstly, I have spent many hours scouring ponds in this location (even wrote about the place) and while I may not be in possession of the all-seeing eye, part of me always hoped that I'd find something incredible and noteworthy there. Nevertheless, thanks to two local birders who shared their sighting, the small birding community on the island was rightfully stirred into a frenzy. See, the last time any Sungrebe was found on Trinidad was in 1991, and that in itself was a couple decades after the previous sighting.
Naturally, I had to be on location the very next morning – and thankfully the bird was exactly where it was described to be from the previous afternoon.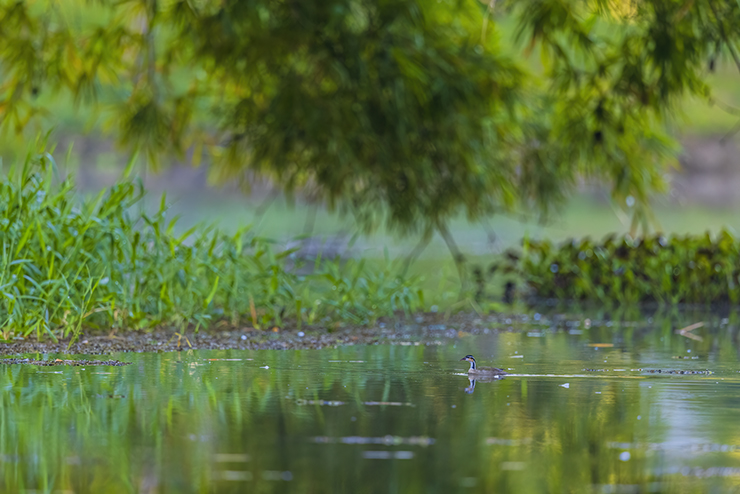 Sungrebe
I couldn't believe my eyes, nor could I throw any attention to the nearby Striated Heron or Wattled Jacanas that kept flitting around over the pond vegetation. Eventually, she (as noted by her orange cheeks) drifted nearer to where I had planted myself.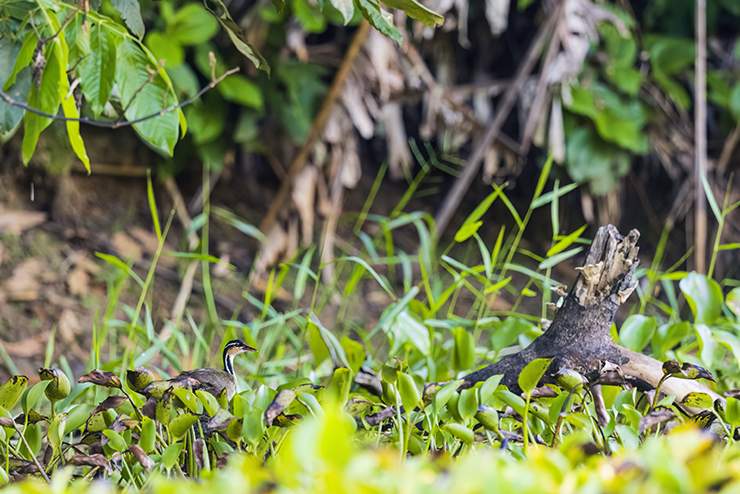 After an hour, the Sungrebe left the water to preen for a bit.
This Cocoi Heron flew in and barked its apparent disapproval. I photographed it, to let it know that I still thought that it was one of the most beautiful birds on the planet.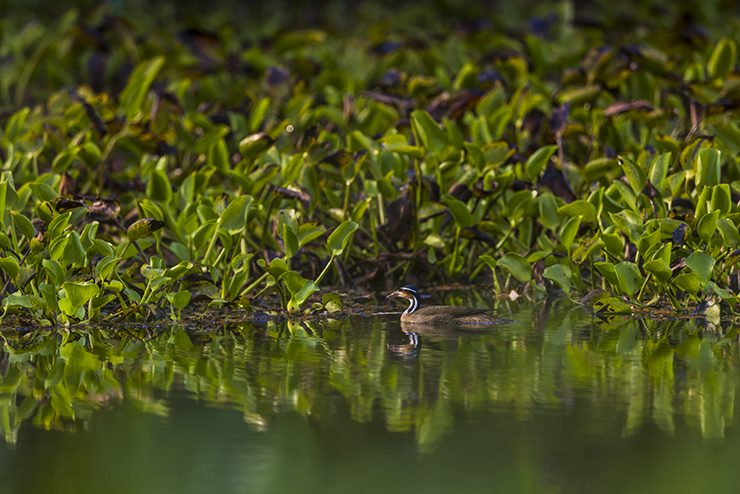 I observed the Sungrebe as it methodically hunted along the boundary of this floating mass of vegetation until the sun rose high enough in the sky to drive it into the shade.
Birders who arrived later that day unfortunately didn't get a view of the bird in the open – but the bird ultimately remained comfortably in the same pond for over a week following the original sighting and scores of local birders crawled out of the woodwork to get a view of this incredible and most enigmatic creature.