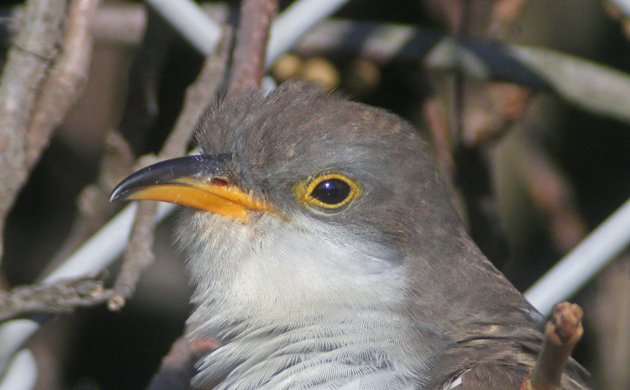 Last Sunday, in between taking pictures of Butterbutts, I was walking through some rather tall weeds at Jacob Riis Park when a Yellow-billed Cuckoo flushed, flew over a fence, and disappeared. Though I was pleased to get an identifiable look at a cuckoo in October I was kind of bummed that I didn't manage an image. Nonetheless, I found the strength to carry on and birded around the park for awhile, not really finding anything terribly interesting. But on my way back past the same spot I found the cuckoo again, this time sitting out in the open sunning itself, completely uncaring that I was busy digiscoping it. I spent twenty minutes with the bird before walking away, leaving the cuckoo where I found it. I really enjoyed the experience and I would say that these looks narrowly beat out the looks I got several years ago in Philadelphia.
The bird was exceptionally calm, allowing me to move my tripod-mounted digiscoping rig through the waist-high brush nearby without flinching. This allowed me to get looks and shots from slightly different angles, which is always fun, especially when your quarry is perched on a stick that from some angles blocked different parts of the bird.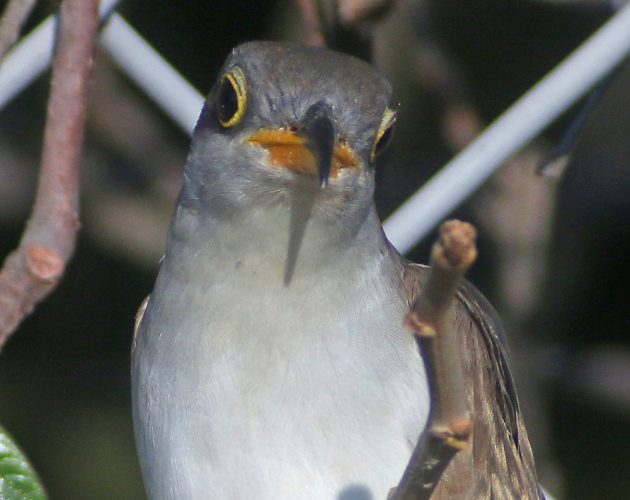 I especially liked when the cuckoo turned towards me for a near head-on view.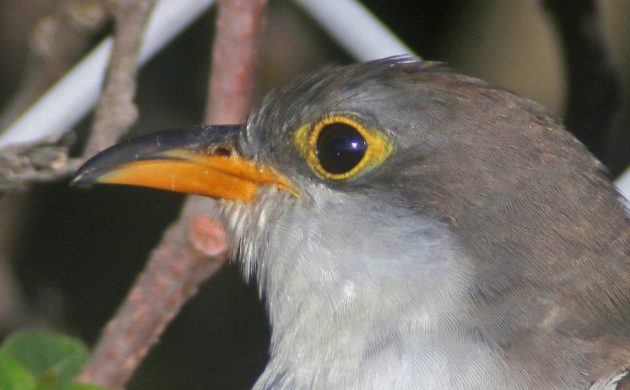 I also liked having enough light to zoom the scope up to high magnification and still get decent shots.
Video was nice too! I love that I captured how slowly cuckoos move when they don't feel threatened. Also, check out that eye!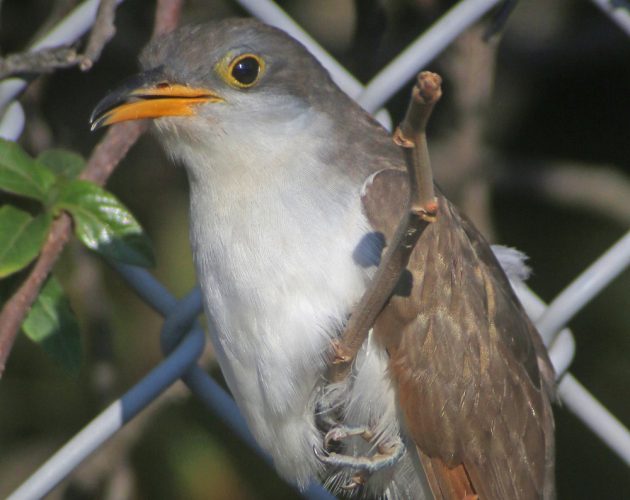 I couldn't get the whole bird in the frame without flipping the camera sideways. This was as close as I could get.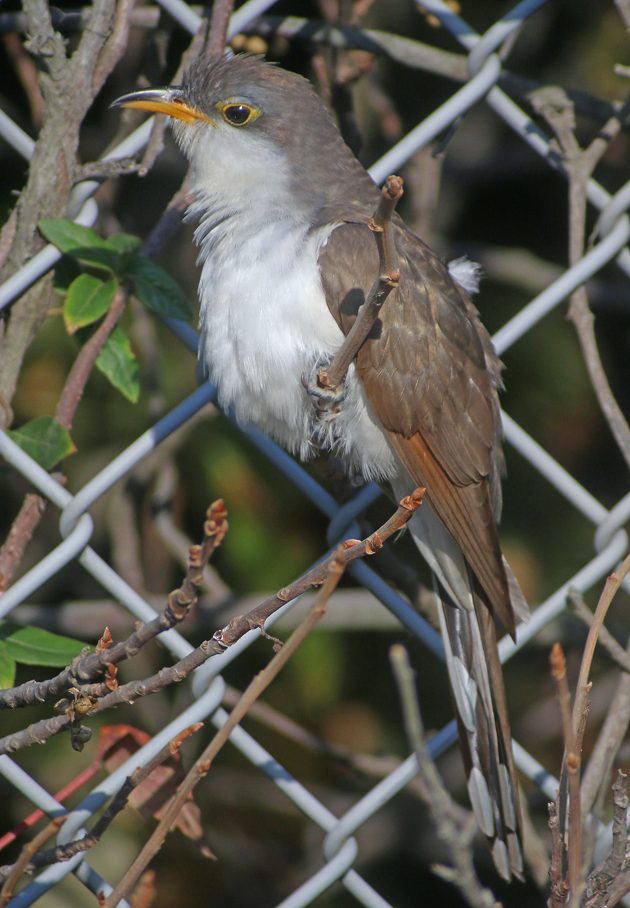 With the camera sideways I could get the whole bird. Check out that tail!
…
If you liked this post and want to see more great images of birds make sure to check out 10,000 Clicks, our big (and growing) page of galleries here at 10,000 Birds.
…