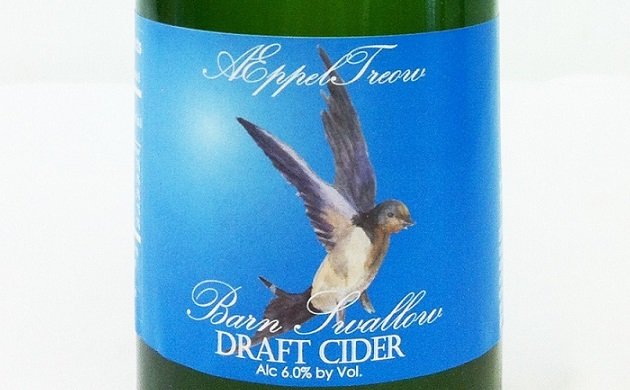 You'll have to bear with another short and sweet review this week at Birds and Booze. Not only is spring migration picking up even more than last week, but I've also been busy planning my first trip to the southern hemisphere: in another week, I'll be on a flight to Peru. I hope to review something appropriate for my upcoming trip for next week's edition, but in the meantime, we have an easy-drinking draft cider that makes a lovely tipple for these cool and crisp early days of spring. And one named for that timeless and cosmopolitan harbinger of warmer weather: the Barn Swallow (Hirundo rustica).
Barn Swallow Draft Cider isn't the first cider we've enjoyed from ÆppelTreow Winery & Distillery – we had a good long look at their Kinglet Bitter Draft Cider back around the holiday season of 2017 – so I don't feel like I'm giving these dedicated cidermakers short shrift with this week's review. Besides, ÆppelTreow makes several other ciders named for birds, so I'm certain we'll be revisiting their products again before too long.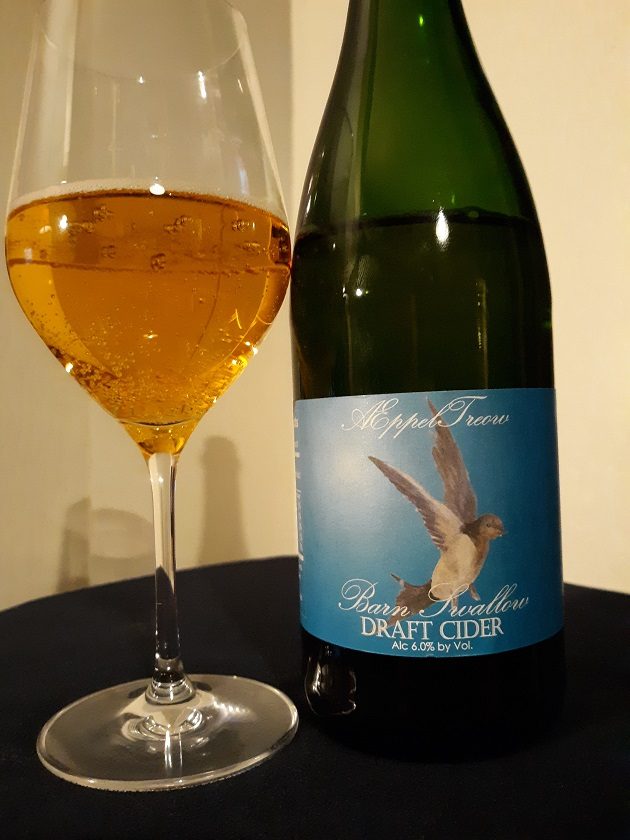 Despite being gussied up in a handsome green champagne bottle with its namesake bird on the label, Barn Swallow Draft Cider makes for an approachable, everyday cider that provides plenty of crowd-pleasing apple flavors, but with a touch of finesse that puts it a cut above standard-issue supermarket draft ciders. An unmistakable aroma of ripe, honey-sweet table apples emanates from this cider's lustrous citrine hue, punctuated by a steady stream of lively bubbles. The dry and tangy palate provides enough counterpoint to prevent this blend of Red Delicious, Cortland, Ida Red, and Rhode Island Greenings apples from becoming too cloying, though Barn Swallow ends with a punchy and fruity finish that doesn't overwhelm with tartness or tannins.
Good birding and happy drinking!
---
ÆppelTreow Winery & Distillery: Barn Swallow Draft Cider





Three out of five feathers (Good).