The Black Oystercatcher (Haematopus bachmani) can be found along the Pacific Coast of North America from Alaska to Baja California. Click on photos for full sized images.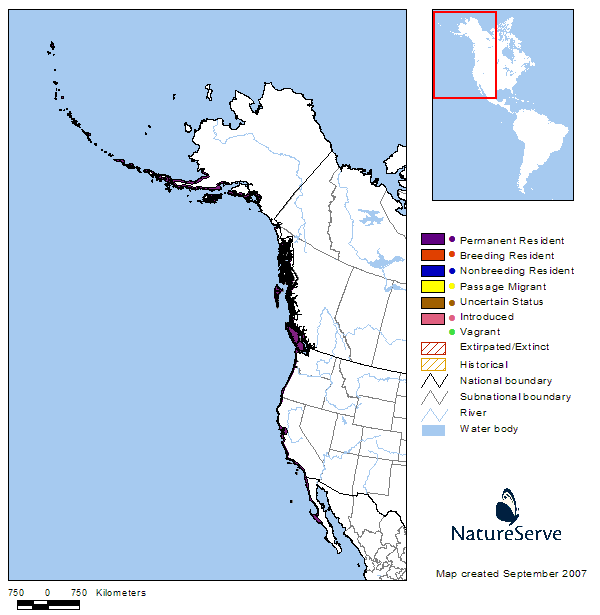 I found these two on the North Jetty at Humboldt Bay foraging and relaxing on the rocky outcroppings.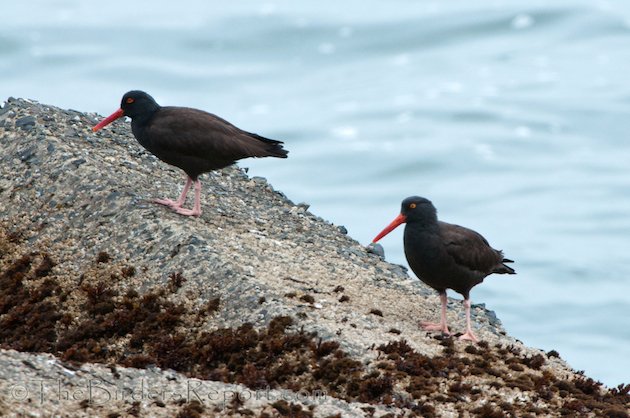 They forage on these rocky shores where waves intermittently wash over the mussels causing them to gape more often and therefore giving the Oystercatchers more opportunity to capture them with a quick jab of that orange-red bill.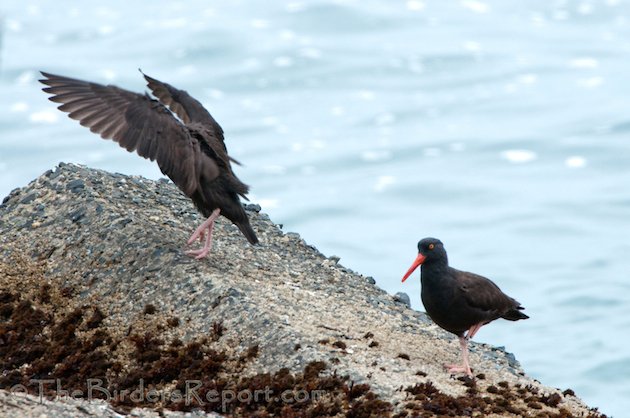 They were fun to watch frolicking and stretching out on the rocks.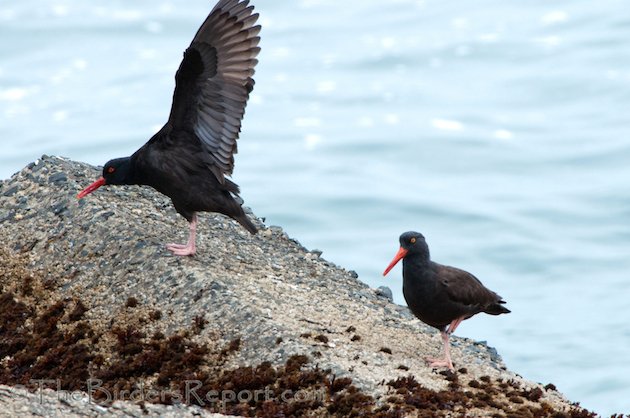 Being interested in bird behavior and especially nesting birds, I found the video above really interesting. I hope you did too.