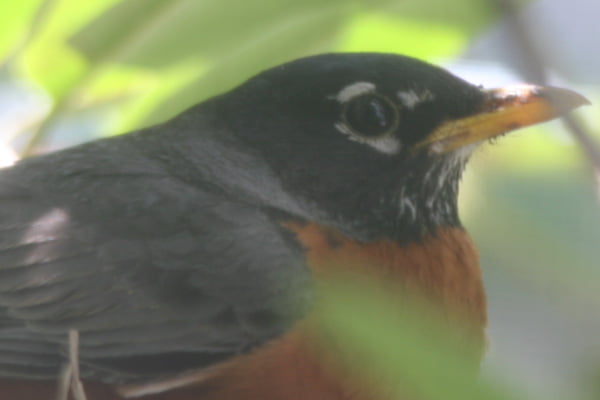 The robin that I blogged about earlier this week is now a proud parent! Either three or four eggs hatched and mom and dad are busy feeding the hungry nestlings.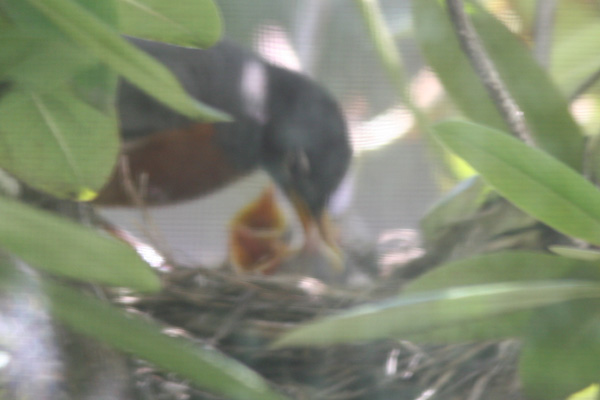 A quick stop lunchtime today revealed mom incubating the baby robins, keeping them warm on such a chilly day: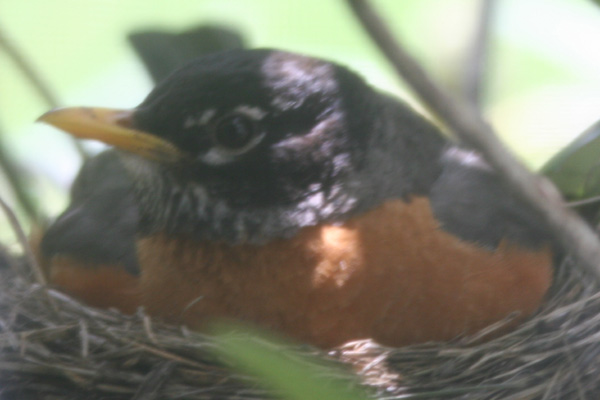 After only two or three minutes she flew off. A couple minutes later either she or the dad (both have rather dark heads) returned and fed two of the nestlings.
It was a joy to watch and I'll be returning next week with my macro lens, hoping to get better pictures. In the meantime, here's one more shot of a proud parent (taken through thte window and screen, like all the picture in this post):